Vision Board on Pinterest: The benefits and how to create one!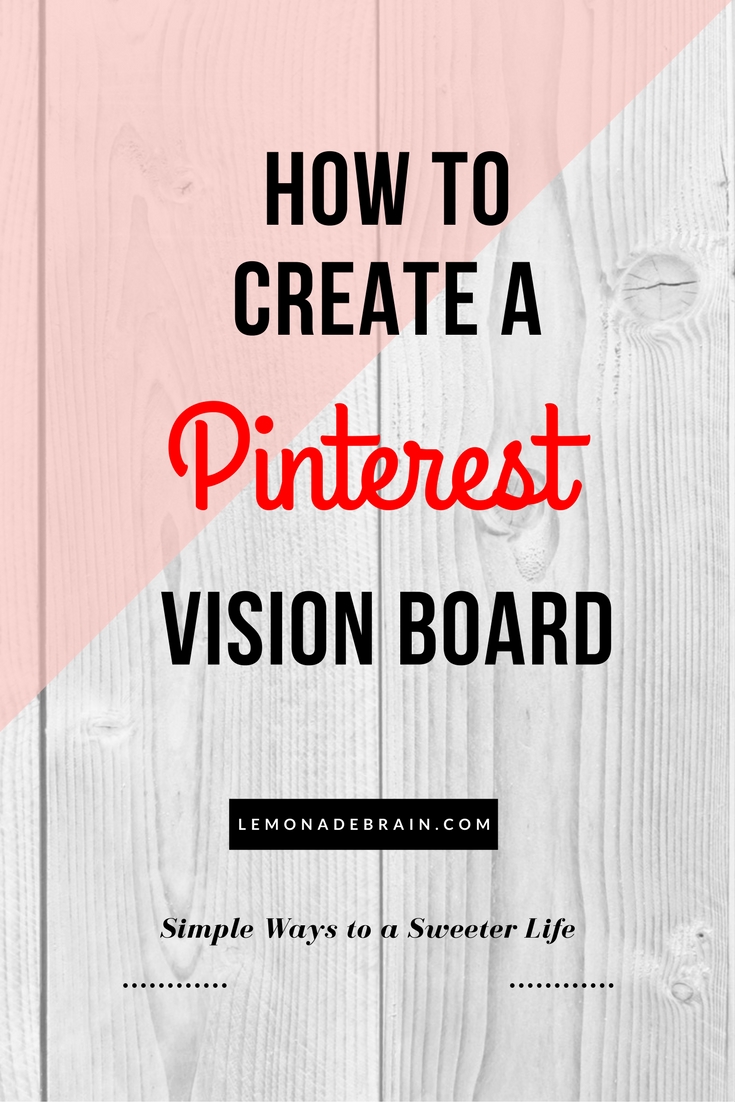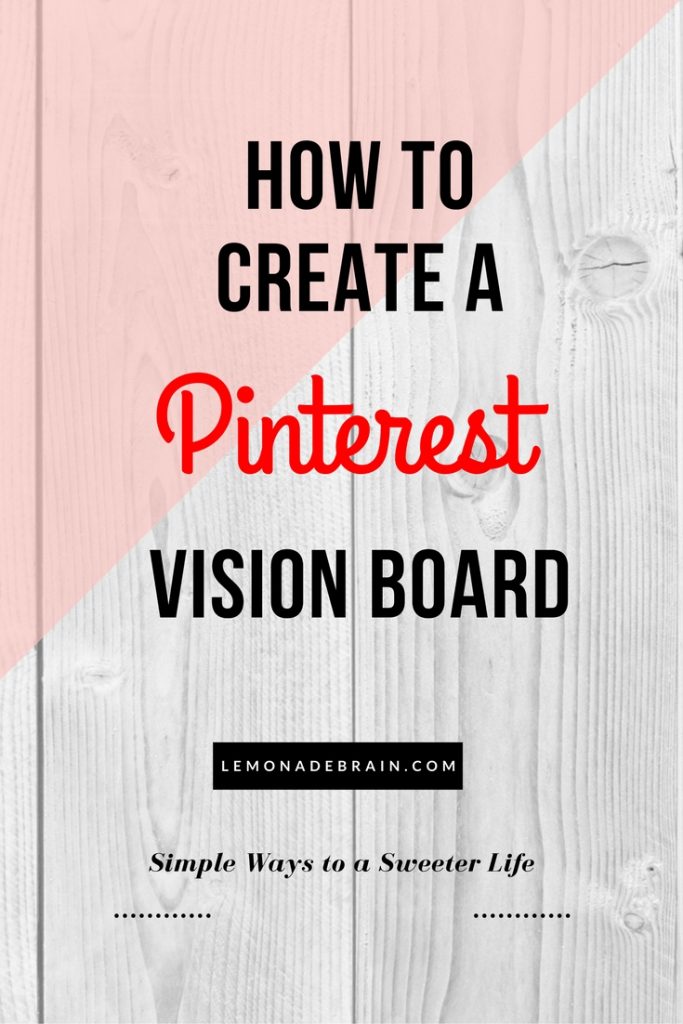 I'm a big believer in surrounding myself with positivity.
This girl's a big believer in Visualization + Action = Manifestation, and I've found that the best way to get my brain in a positive, manifesting mindset is to surround myself with images of what I'm working toward.
What you dream AND work for is what you become. So, You can't work for anything if you don't dream and you can't become if you don't work. The two must go hand in hand.
For me, surrounding myself with images which help me visualize my goals makes a HUGE difference.
No joke, Ever since creating my "Vision Boards…" yes, I have many, I've seen many of my goals and dreams not only come into fruition, but I've taken so many steps in the direction I want to go.
Its been amazing.
Now, am I claiming that if you create a vision board that you will suddenly have everything you've ever dreamed of. No. Of course not.
Goals take work. For me, the hard work I put in is what makes the end goal so worth it.
However, when I look at my vision boards every day and feel those dreams coming true, I find I work harder, I stay more positive, and I feel excited about the future.
Now, here is something I've stumbled upon which has made a world of difference to me.
I've created a Pinterest Vision Board.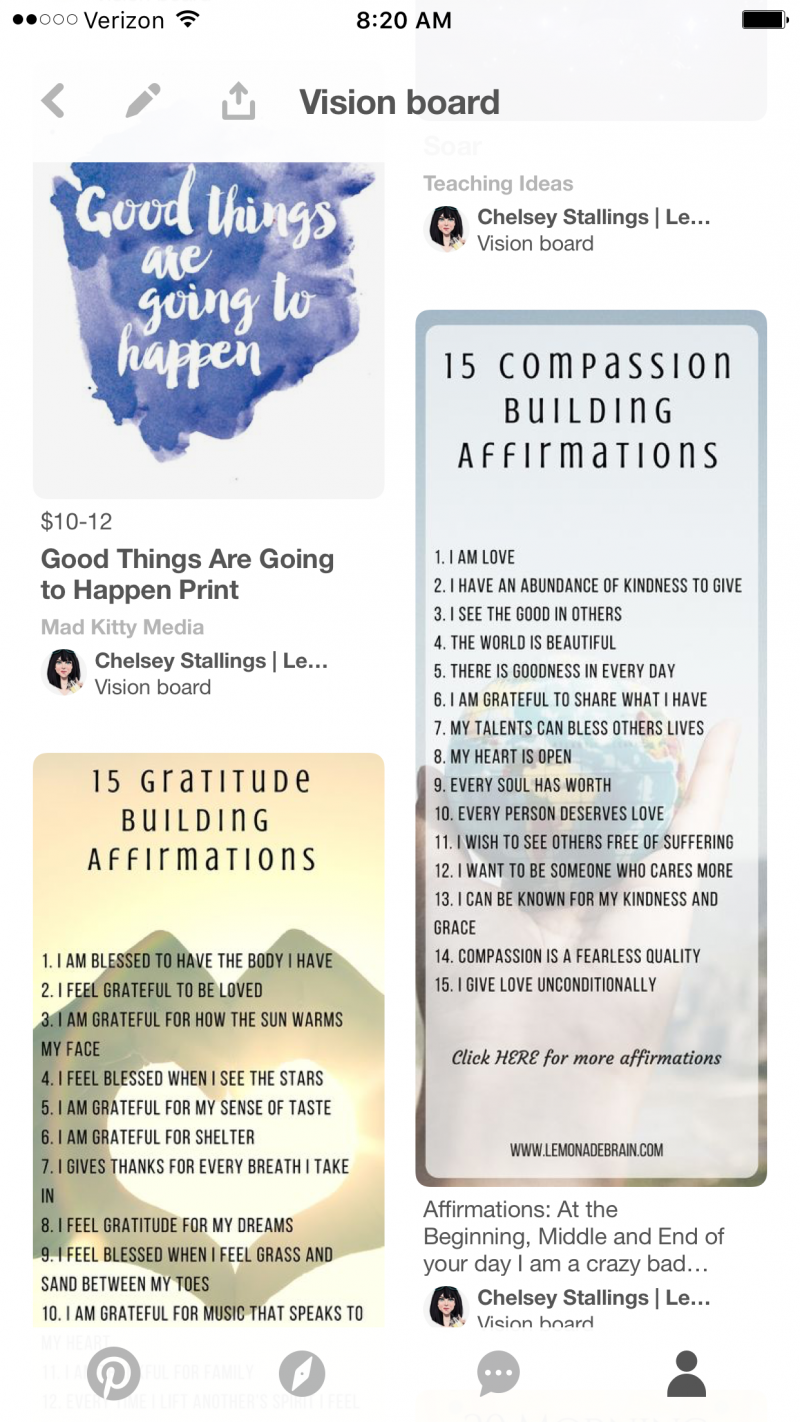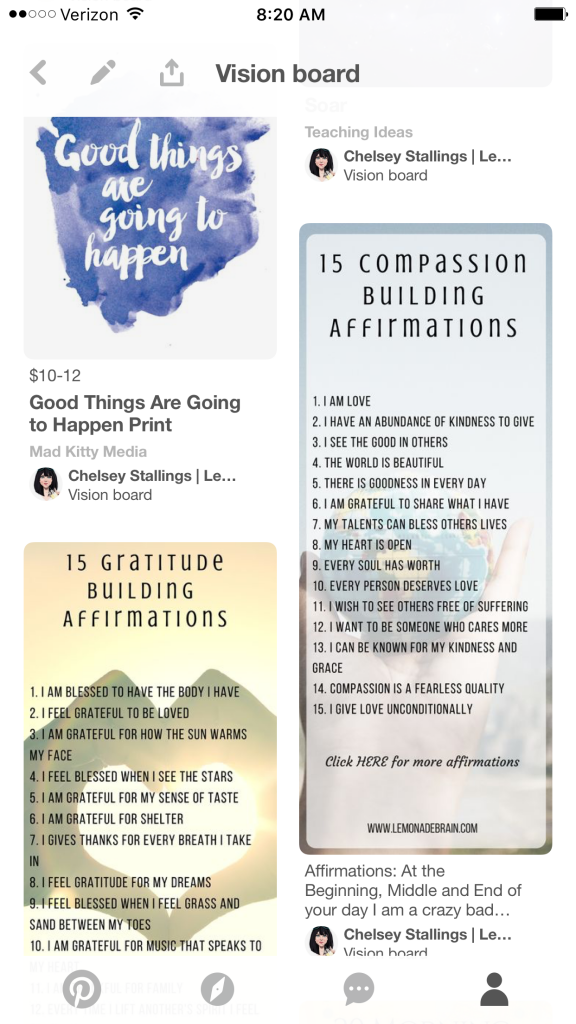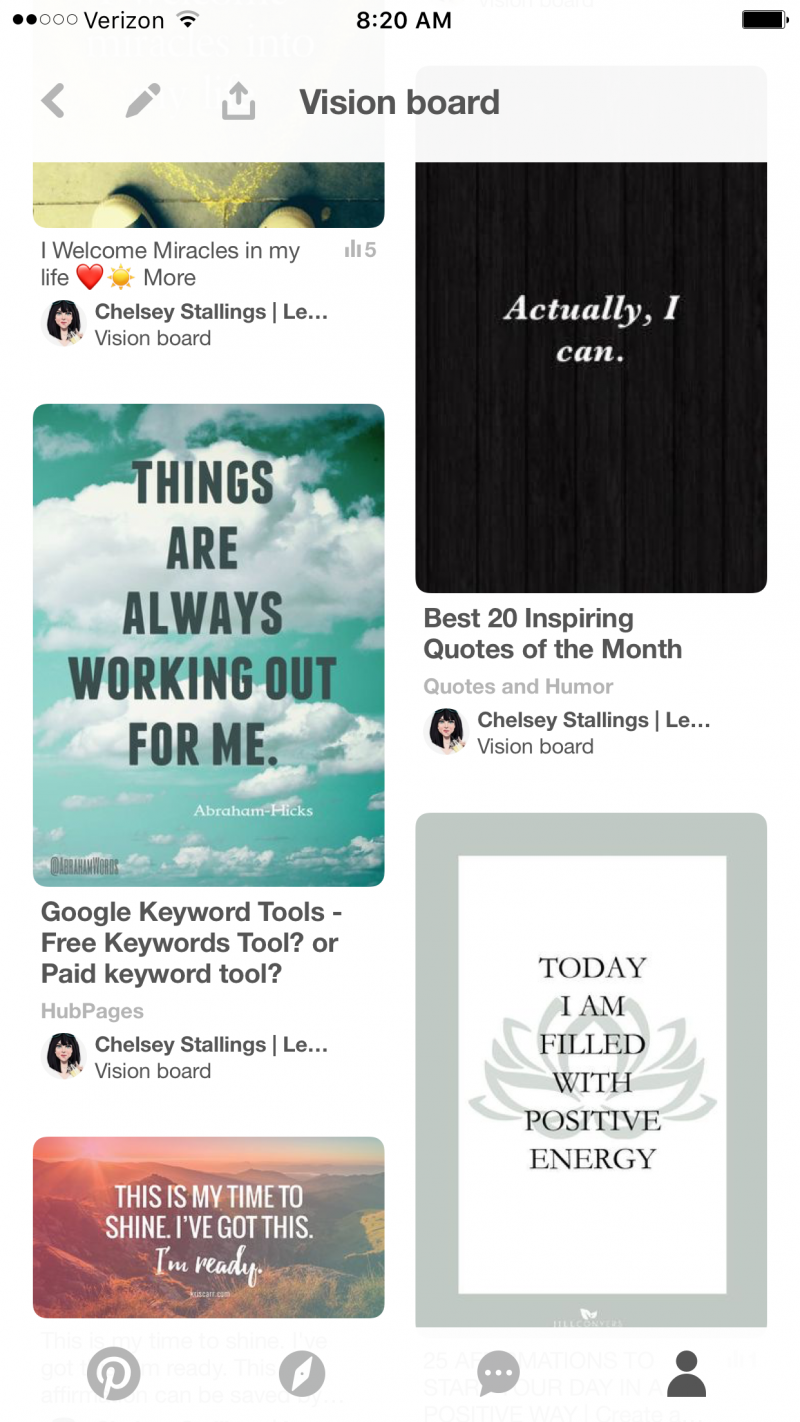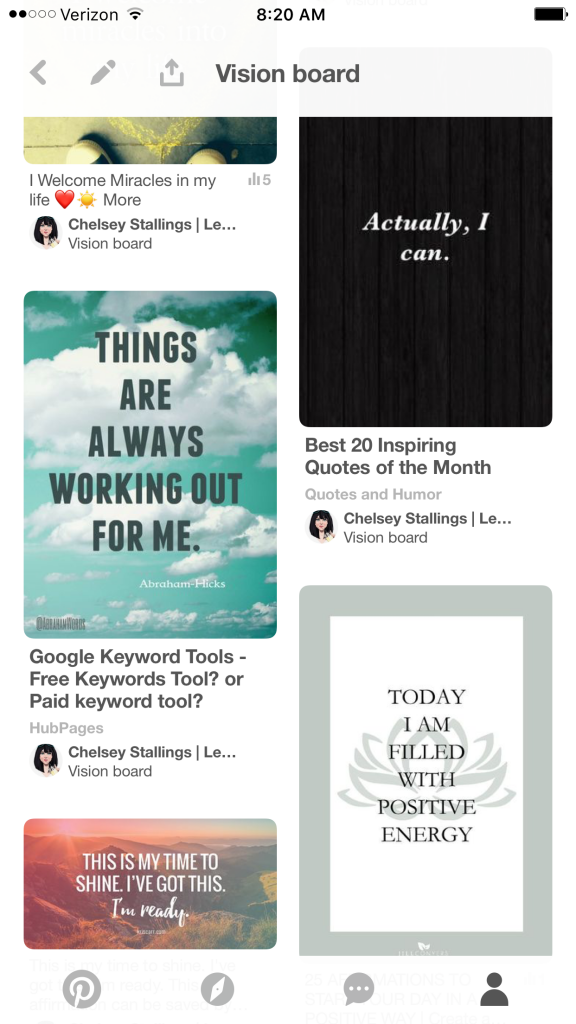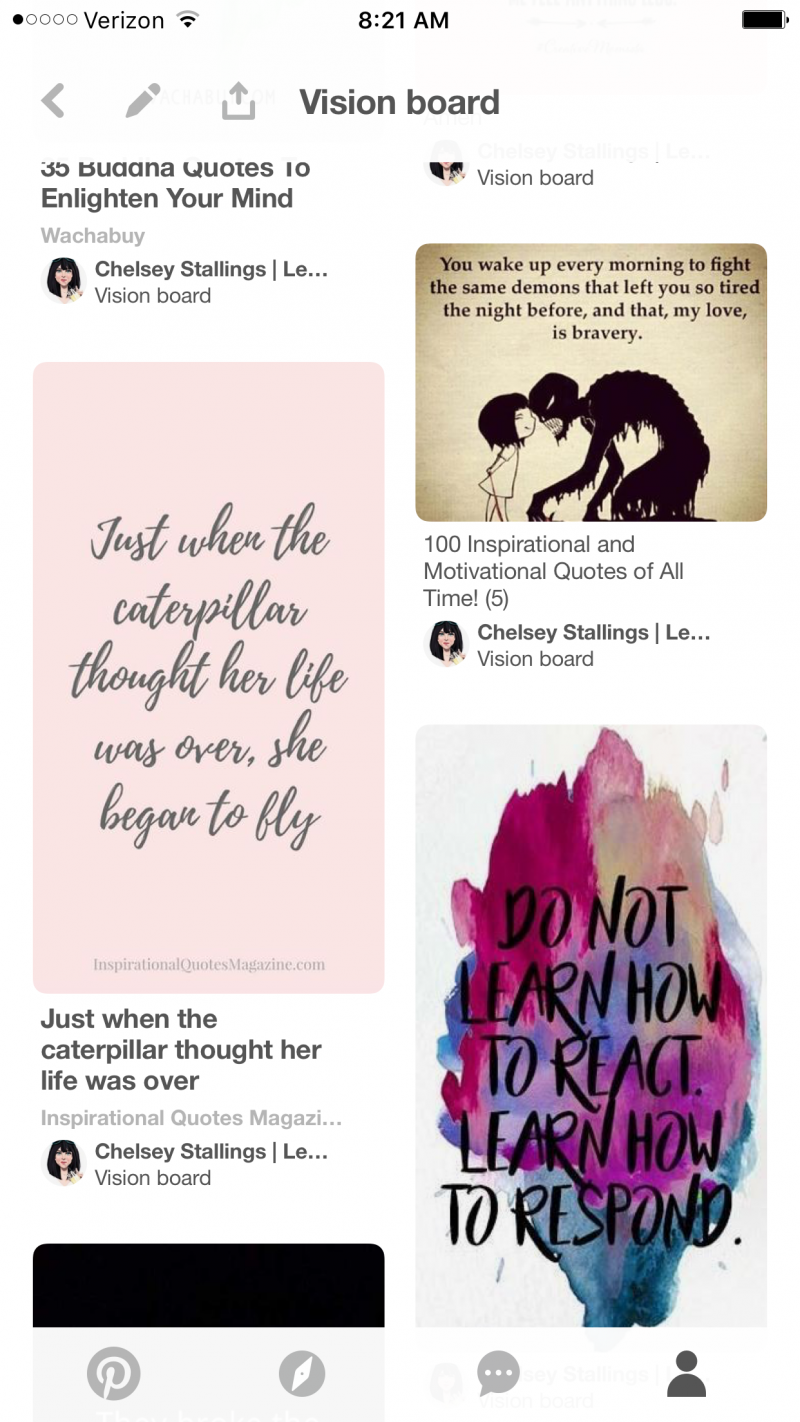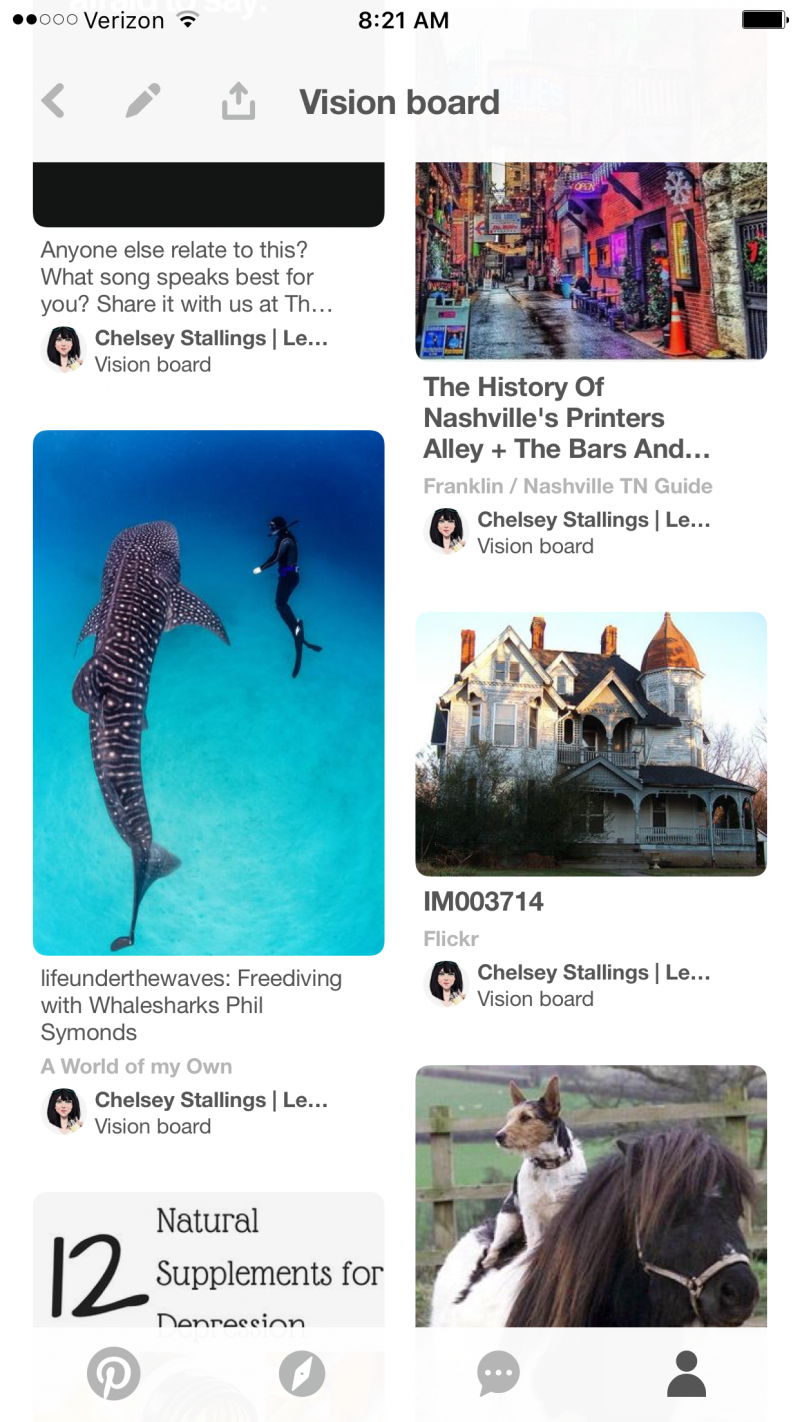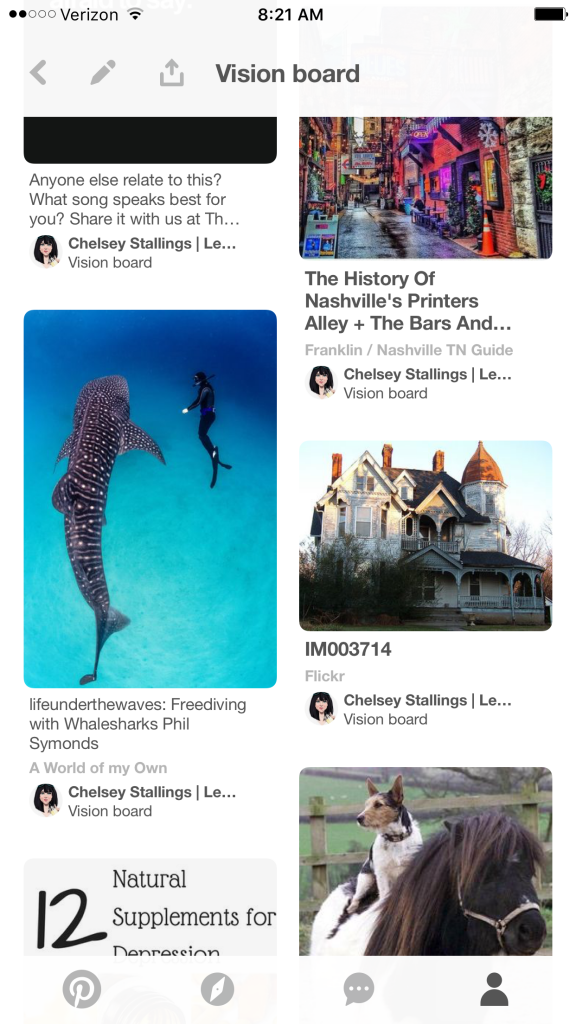 That's right… a Pinterest Vision Board. It's so simple and so effective! Allow me to explain.
You simply create a new board. Then, you search for images, quotes, motivation, video's… you name it, to pin to your board. You can make the board private or secret… it's up to you.
Then, every day upon waking, look at your board. Feel those things you've pinned and get excited to see them come to life! Get to work and look at your board again. Feel it again and work harder.
Before you tuck your excited albeit exhausted head into bed, look at it again and get excited for what's to come.
This works wonders for me and I know it will for you too. I'm so excited to see my dreams come to life and also, to your dreams to come to life.
So what are you waiting for… get pinning! And if you need a little inspiration, you're welcome to pin from my "Vision Board."
Happy Pinning and visualizing everyone!
Here are some products that may help you as you create your vision boards. They've helped me!