I'm a big believer in positive self talk and affirmations. Our thoughts are a powerful thing, and so I like to start my day and end my day right by talking "positive" to myself.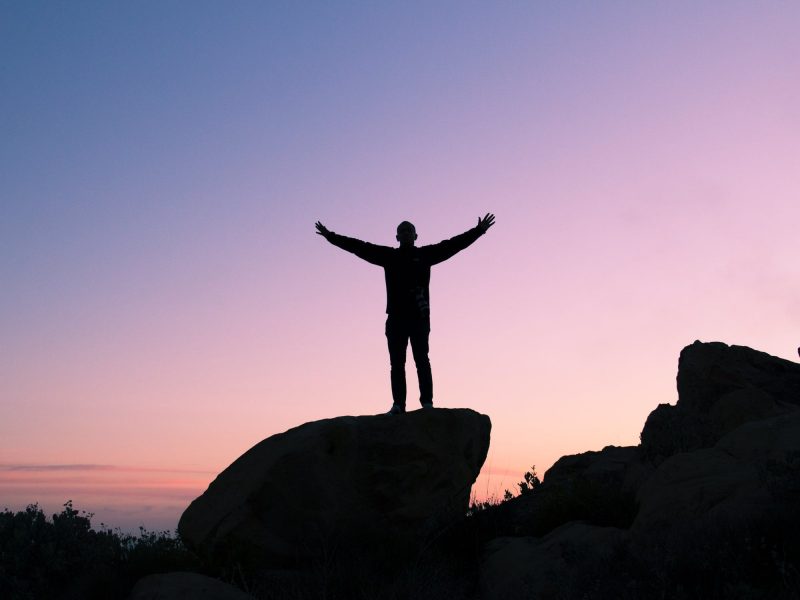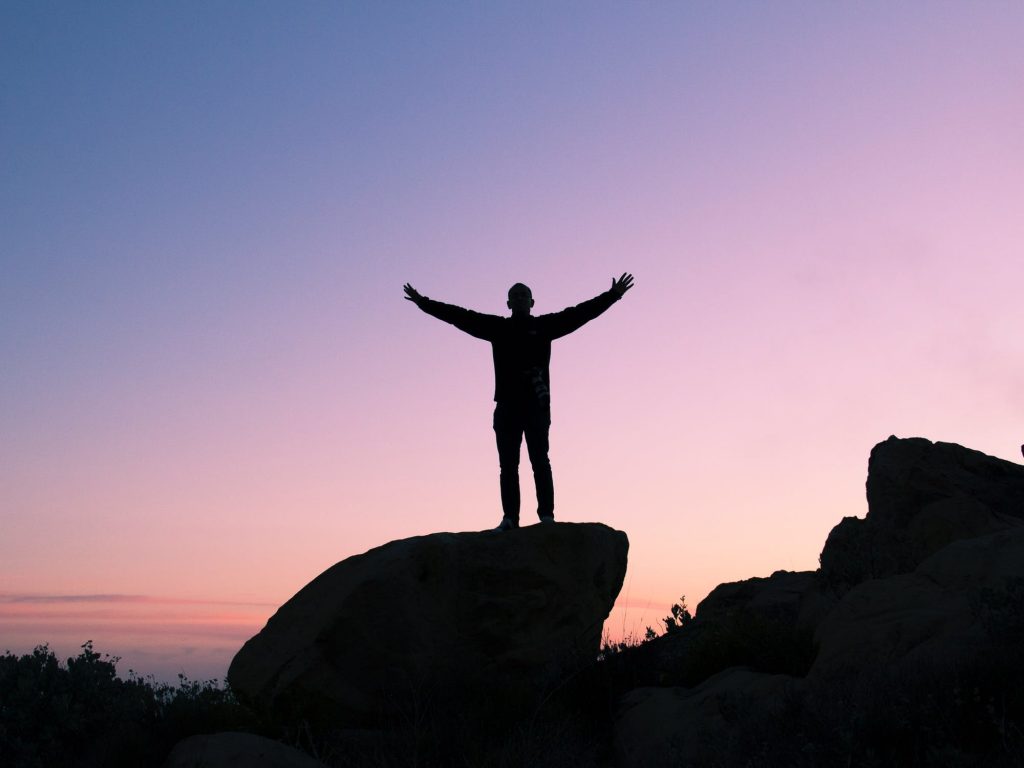 However, sometimes, especially when the day has been lack luster, it can be hard to conjure up these positive affirmations. Because Of this, I've created lists of my favorite positive phrases and I'm here to tell you that they have changed my life!
When I wake up feeling like I've been hit by a truck and pulled along for a few miles, I pull out my list of affirmations, read them quietly and try to feel their truth.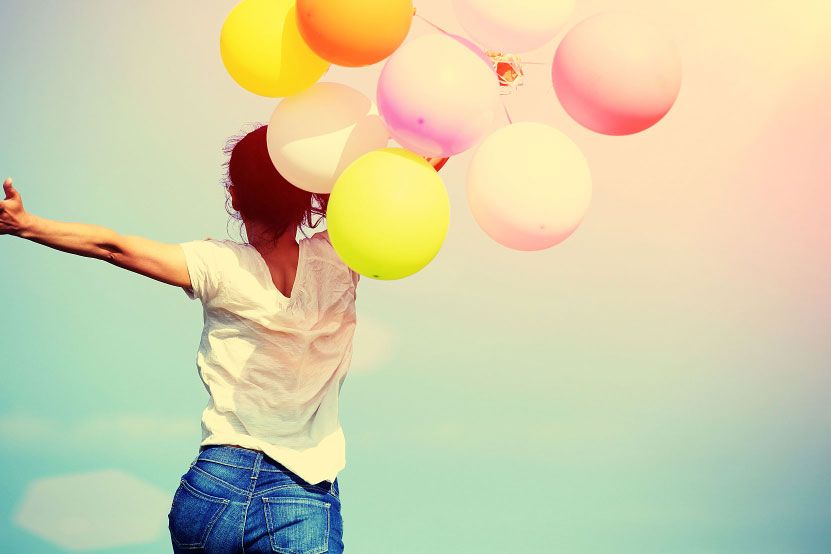 When I wake feeling refreshed and beautiful as a daisy, which is honestly not all that often, I still read through my list. Plus, I've created different lists for different times in my life!
How have they changed my life? In so many ways, from struggling with postpartum depression to dealing with every day life as a worn out, exhausted, spent working Mom.
I find when I start and end my day with these positive self talk lists, I feel different. I feel stronger, have more energy, and I don't stress about the small things. "Don't sweat the petty things, and don't pet the sweaty things," is my Moto. Okay, I'm kind of joking, but not really!
Why am I sharing these with you? Well, because I feel lifted when I use these regularly. I want you to feel lifted too!
Below each list, you'll see a FREE downloadable list! That's right, FREE! This way, you can add them to your vision boards, calendars, or journals at home. And I'll continue to make these as long as you are all finding them useful.
It's my very small way of saying "thank you," because I appreciate you visiting my blog and filling my days with a little more light.
My your life be sweeter than you imagine and all my best to you!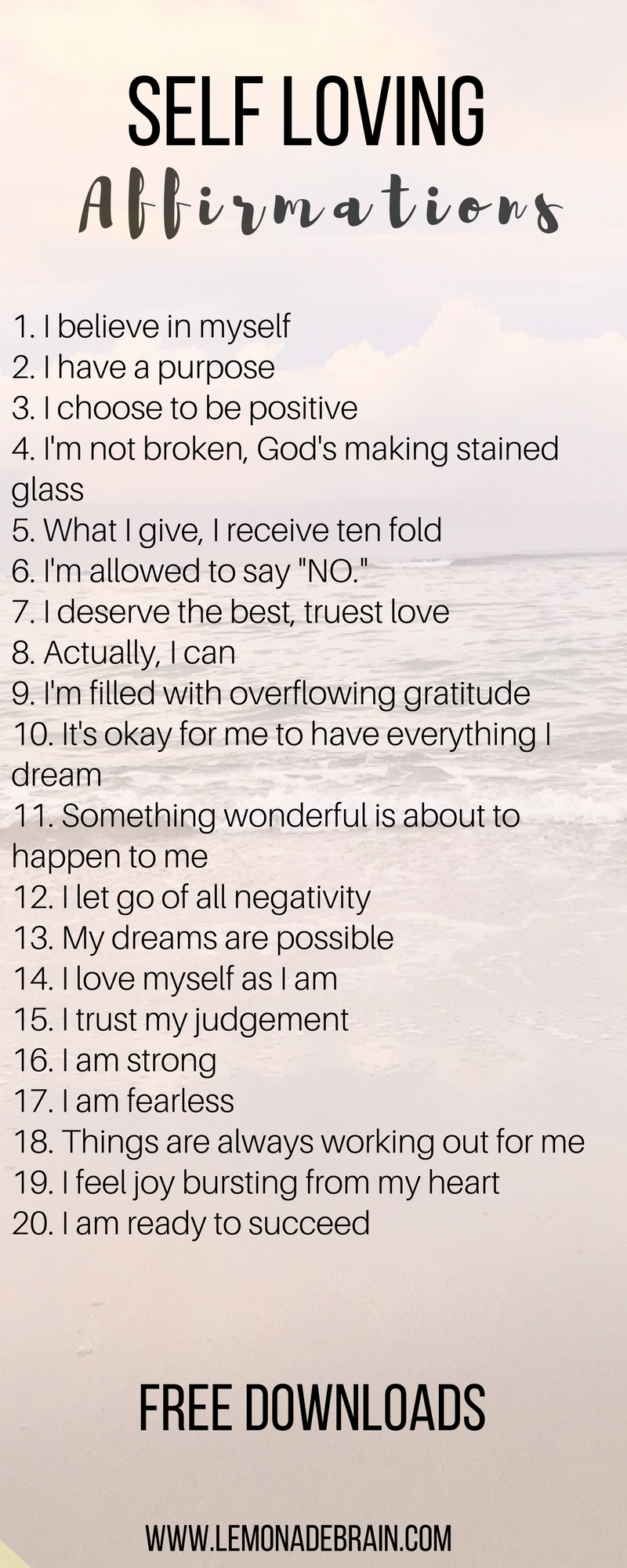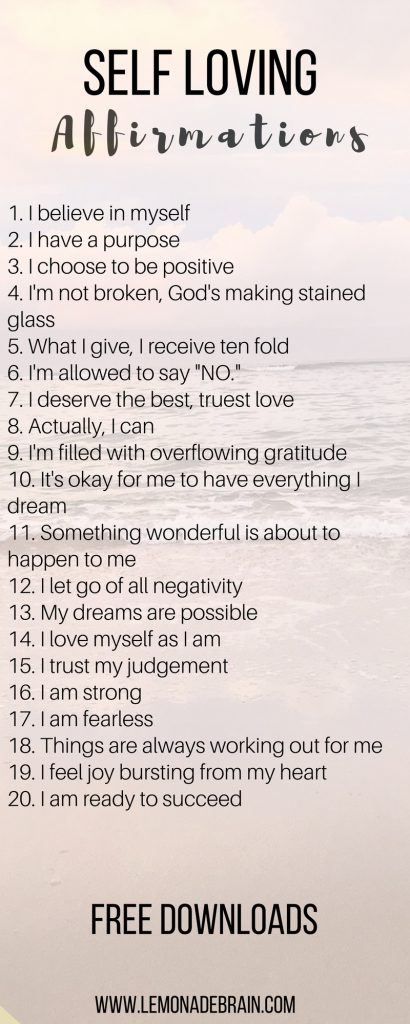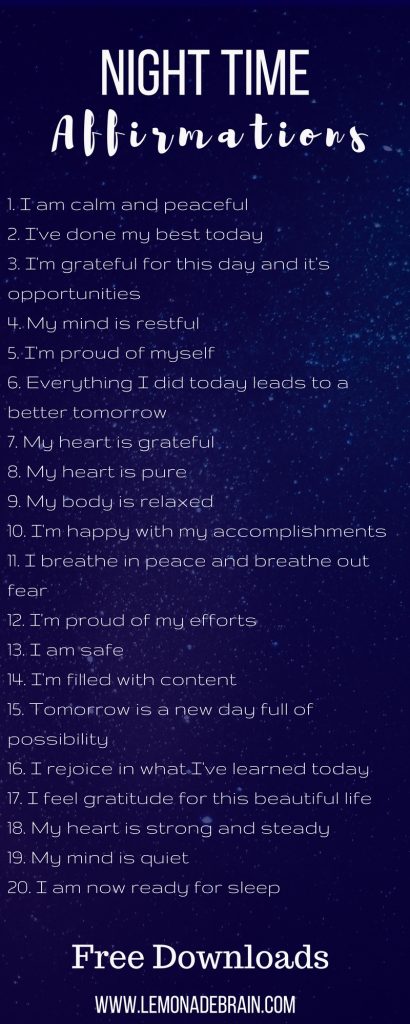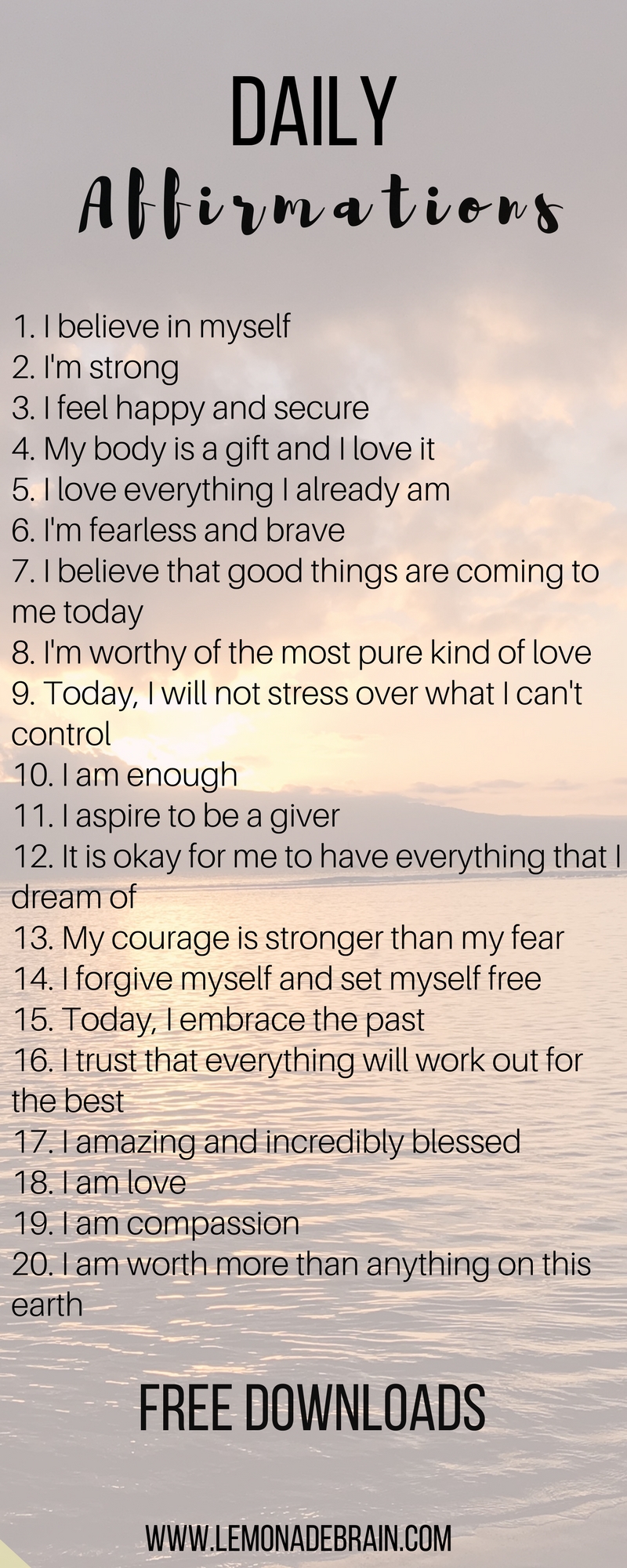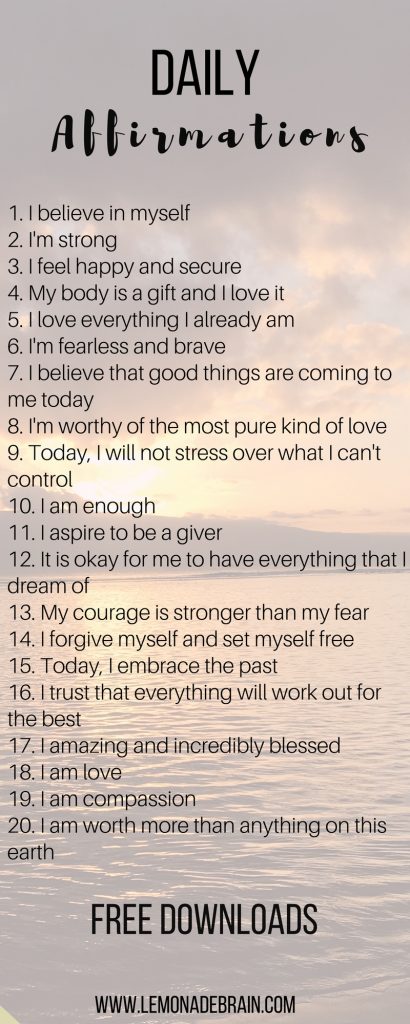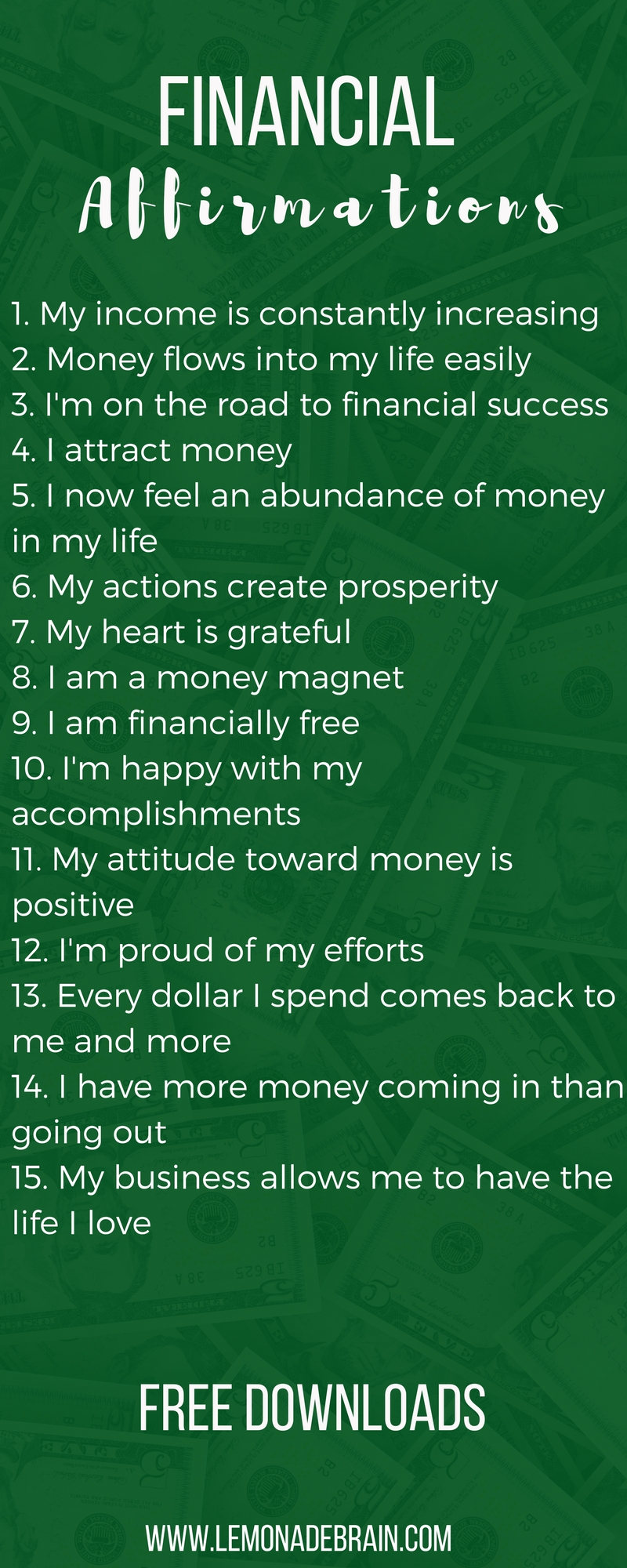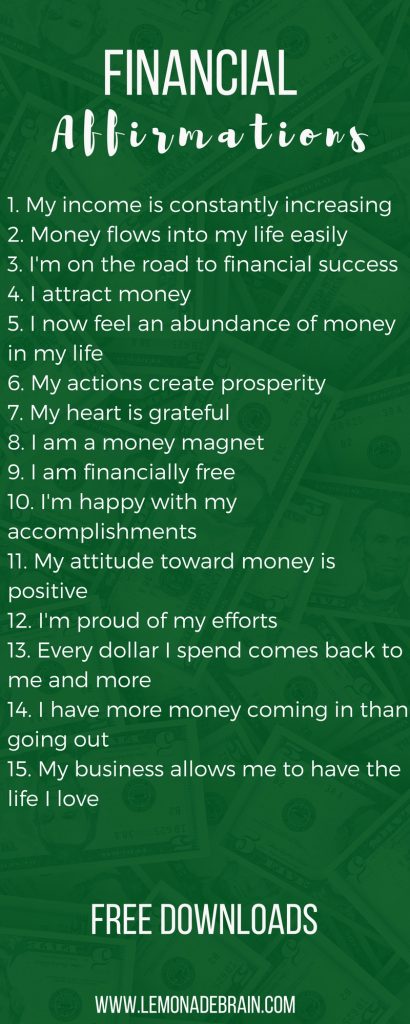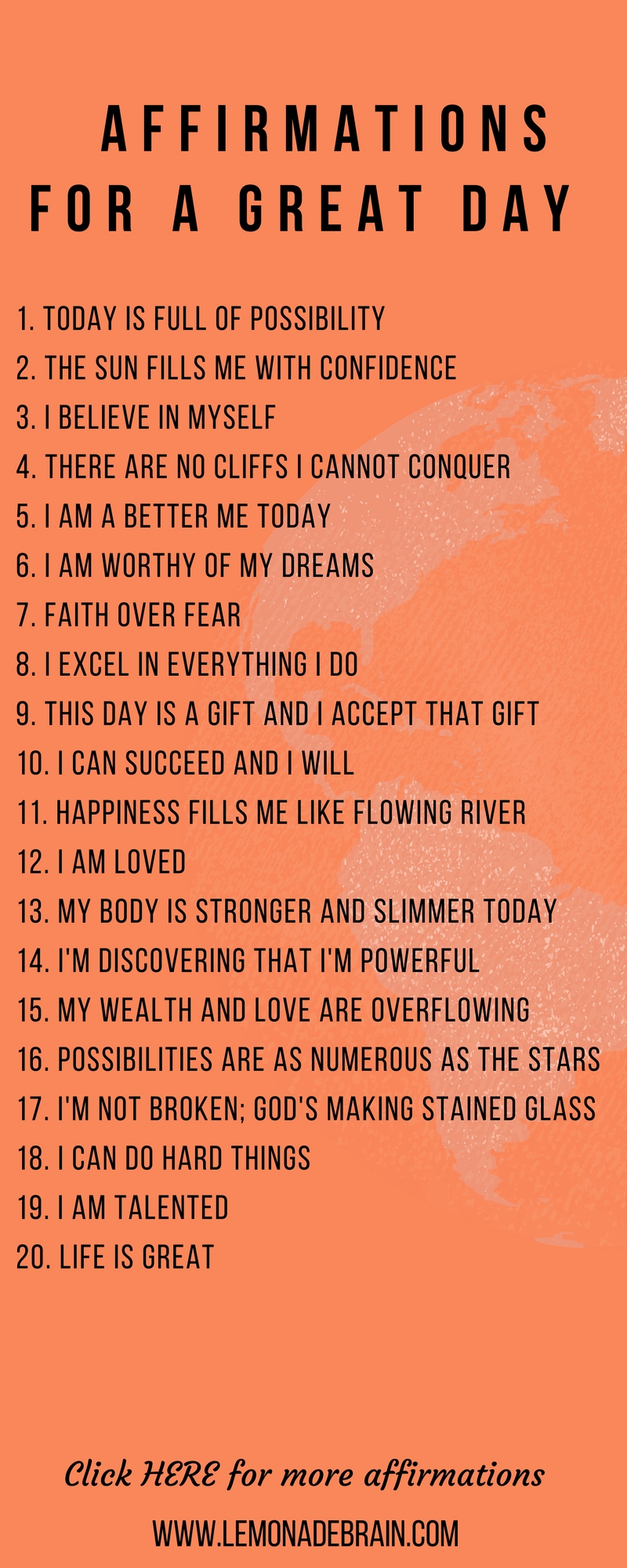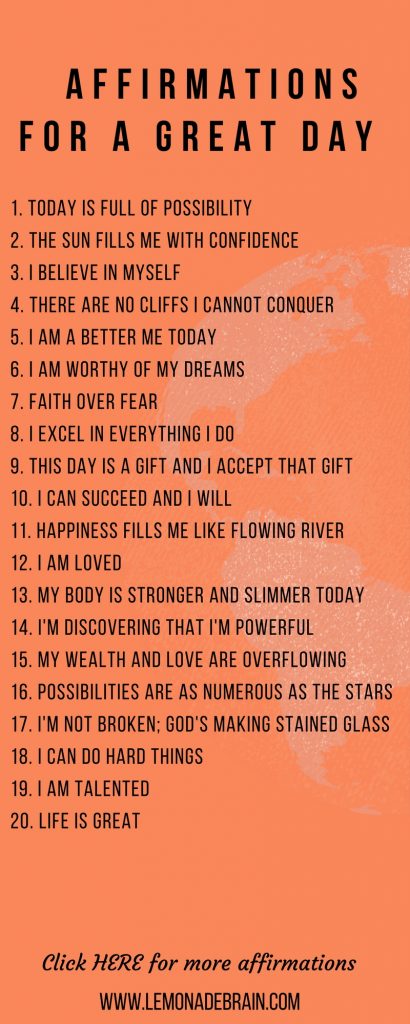 Affirmations for a Great Day Free Download HERE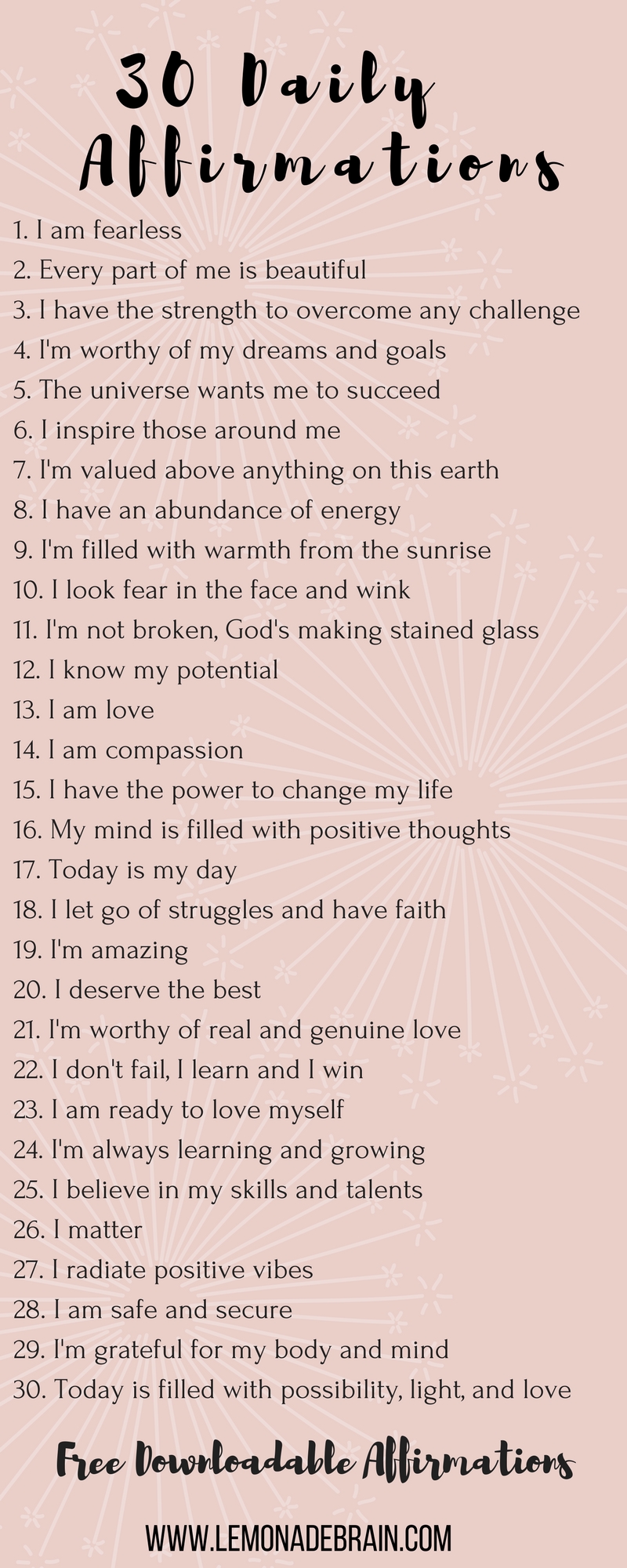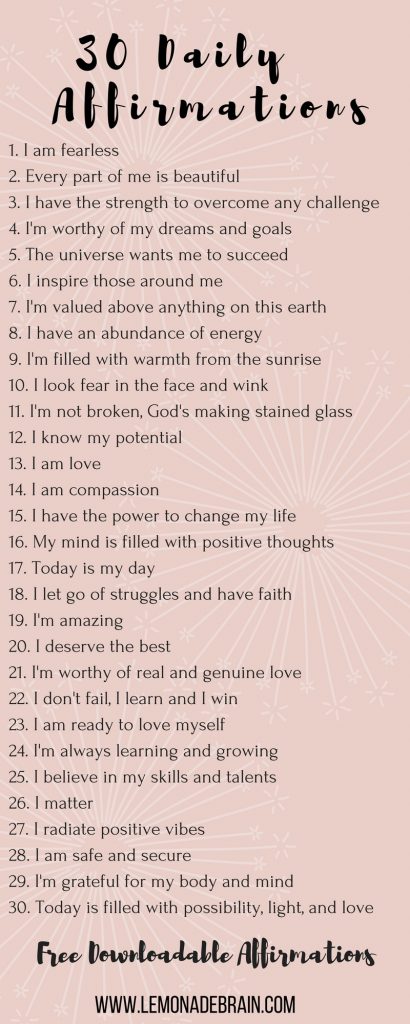 Free 30 Daily Affirmations PDF Download HERE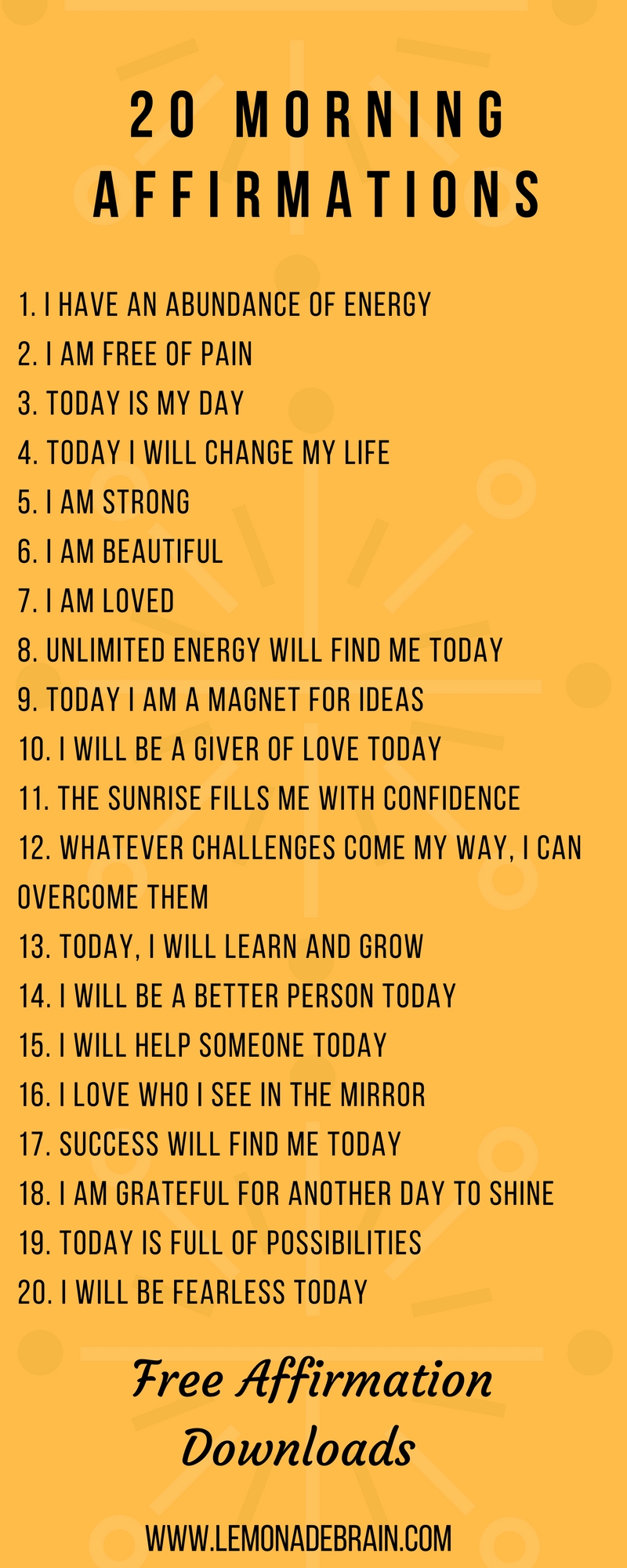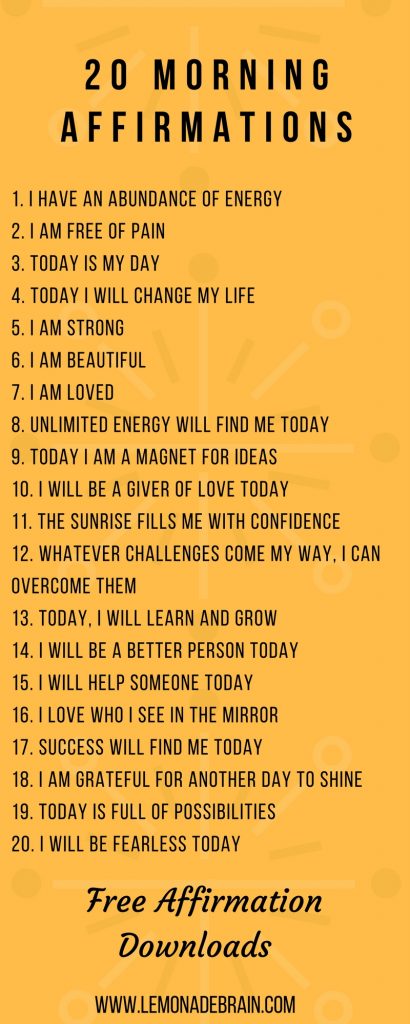 20 Morning Affirmations Free Download HERE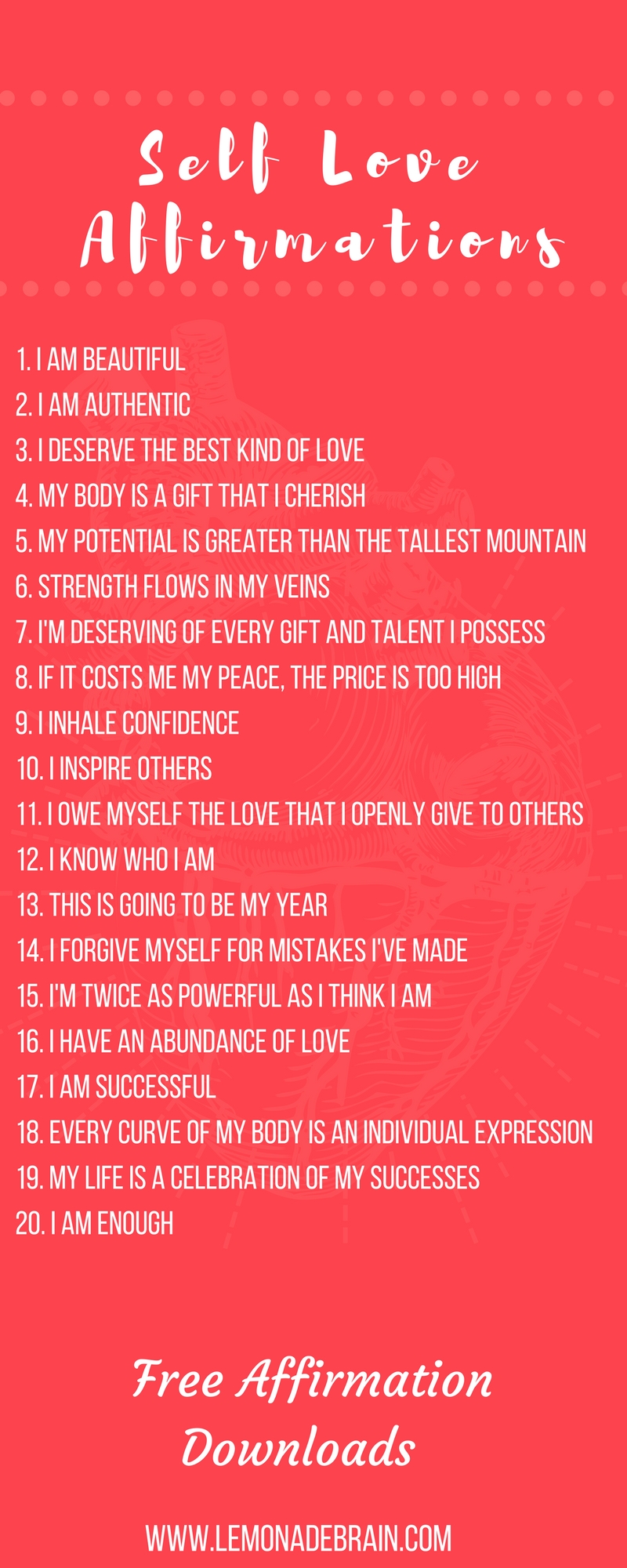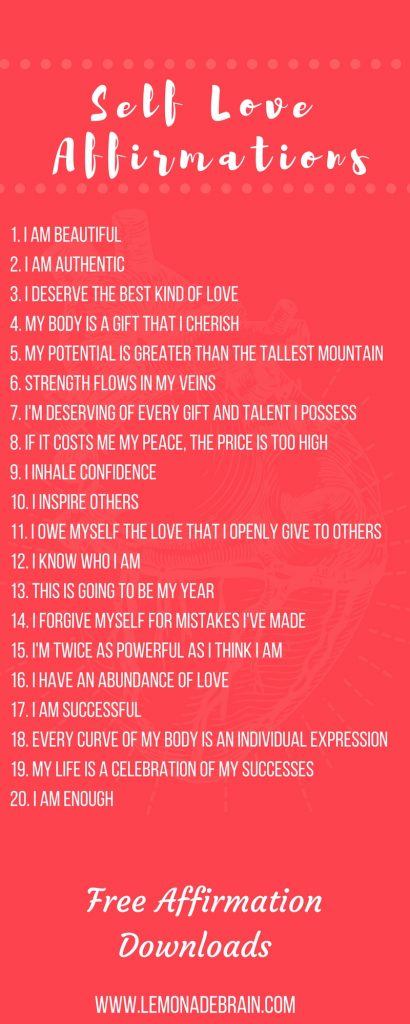 Self Love Affirmation Download HERE