Lose Weight and keep it off… these are the magical words we all want to believe are possible! What if I told you it is?
It's not always easy to lose weight, but it can be simple! Here are 10 thing I implemented into my life to lose weight and keep it off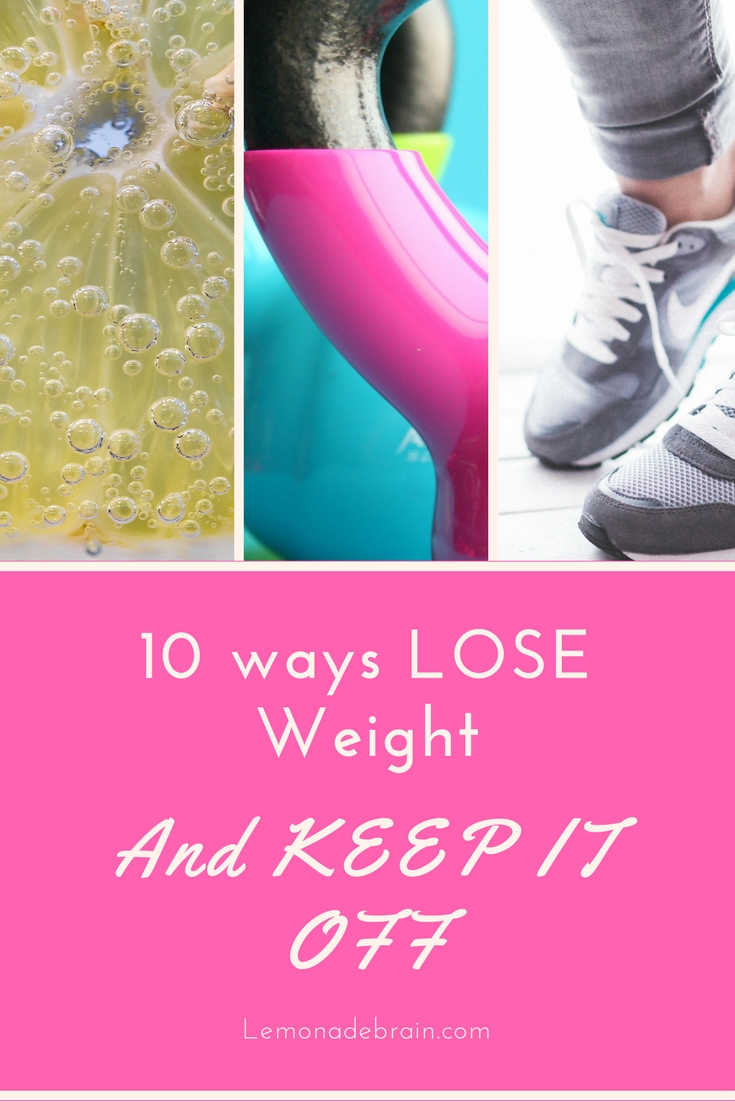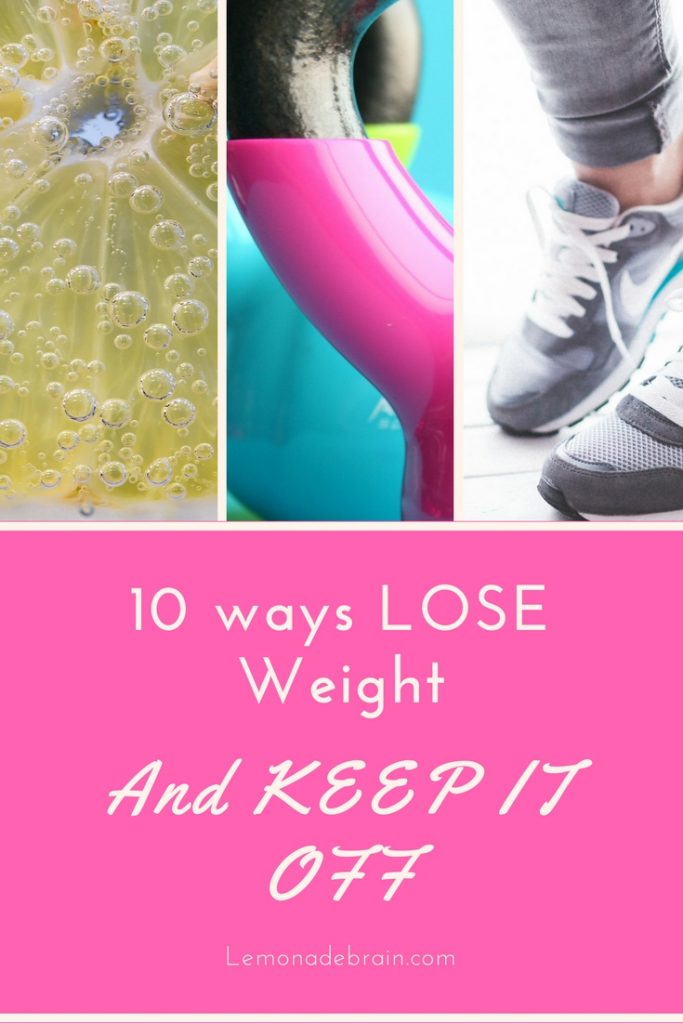 After struggling to lose weight and be comfortable in my own skin all through grade school, middle school, high school and then some of college, I started searching for little changes I could make to my life to get the body and health I wanted.
Now, let me start by saying that I don't believe there is a specific "perfect" weight for everyone. The scales aside, I believe we have to find a "size" we are comfortable with. I say size because I have found that I have looked differently in my life at the same "weight" all because of the muscle mass I had, the fat I was carrying and so forth.
also, I don't believe in striving for perfection… but to find beauty in imperfection. Imperfections are human, and I have many. I have dimples in my butt that could put my daughters dimple cheeks to shame, and I am a thin person (Skinny is a curse word in my house. It makes me think of Skull Head Boney Hands from Animaniacs… No idea why! For this reason I don't love it, but I won't sucker punch you for using it.) But I digress… even with my "imperfections," whatever that means, I love my body. I am strong, fit, and I feel healthy. For my ripe age of 33, I feel I look fairly young, and I can do so many things I love in life without feeling totally depleted. I'm not at sprightly as I used to be, but I can still keep up with the younger bucks.
Here are a few not so great quality iPhone candid shots of me, just so you can put a face to this post.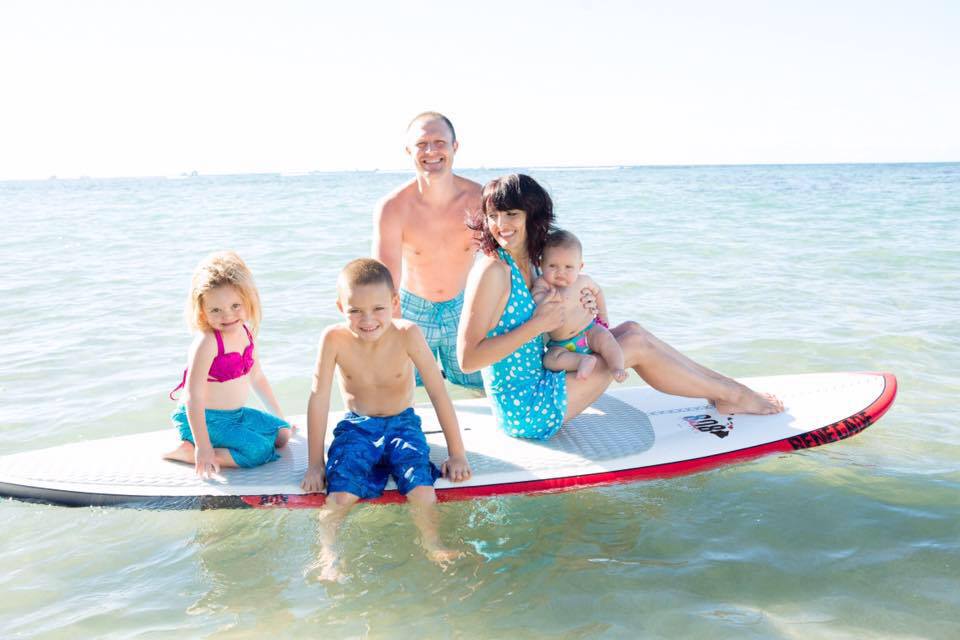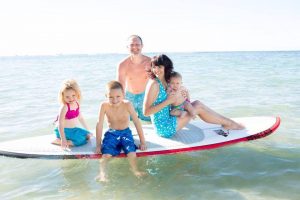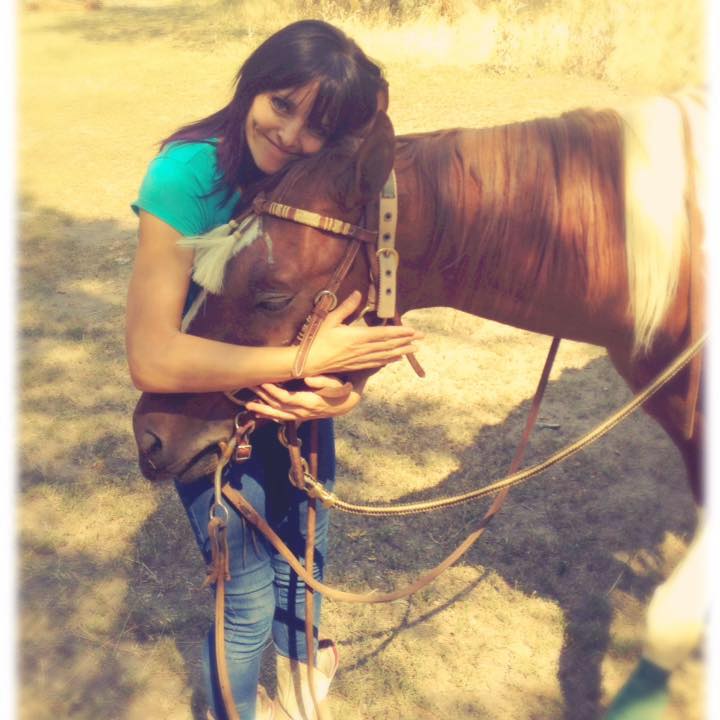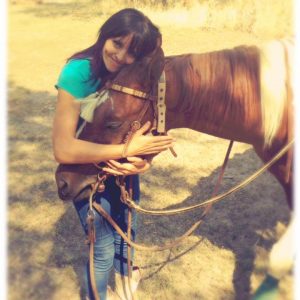 I'll be blunt and honest… I have weighed in the realm of 100-105 lbs for the last 10 years (except during my pregnancies of course… add 30 or so lbs to that number. Lol.) Take into consideration that I am 5 feet tall and have a petite frame.
The horse I'm hugging in the bottom photo is considered on the small side and you can see that his head is almost as big as my body. Btw – this is my bit hairy baby, Finn. He is pretty much the best horse in the world (my four year old rides him by herself and I ride him bridle-less and bareback) and he pretty much saved me from a dark postpartum time… but that's a story for another time. All I will say is that Horse Therapy is legit and I have a huge dream involving this kind of therapy. Again, more for another time.
Now, I understand that I may look tiny to some and not so tiny to others. It's all in perspective. I'm not necessarily proud of my "weight," or ashamed of it. I generally like how I look. Most importantly, I love how I FEEL.
What I'm most proud of is that I've constructed a lifestyle where I don't fluctuate very much. I mean, I am a woman… I do fluctuate a few times every month, but not by much. Plus, I FEEL good! To me, that is really what striving for a healthy body is all about.
However, I haven't always been proud of how I look. In high school, when I topped out at 135 pounds I did not like how I looked or felt. 135 lbs does not sound like very much, but for a woman of my stature and height it wasn't where I wanted to be.
This is why I set out to find simple (not always easy) changes to make to my life so that I could lose some "weight" or body fat and keep it off.
NOTE: I did not add all these steps at once. I added them over time. So that you don't burn out, try adding one or two at a time and acclimate before you add another. This way, you are more likely to make them a habit and stick with it. Also, at the end of this post I'll reveal which ones I believe make the biggest impact.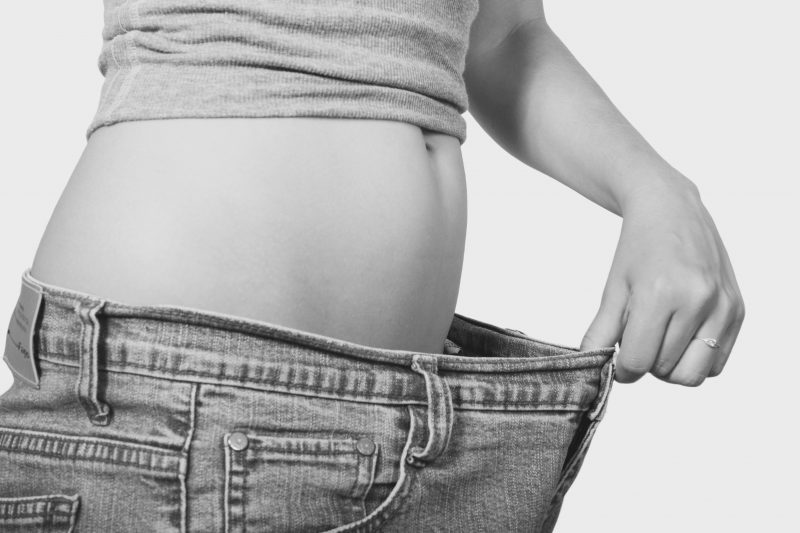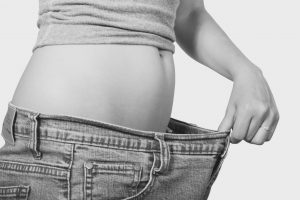 With these few small, simple changes my life changed.
So, here are my tips for feeling a little more "you" in your skin and feeling healthier too.
1. Drink lemon water first thing in the morning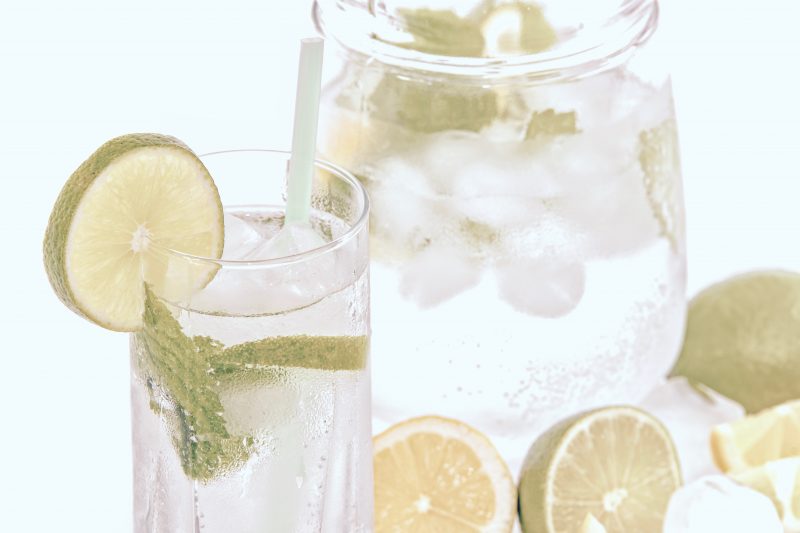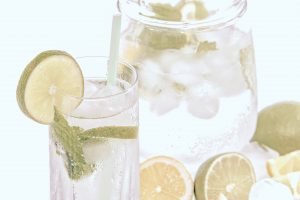 I love mixing sliced lemons  in pitcher of water and letting it steep over night in the refrigerator. Lemon water has so many benefits and drinking it first thing in the morning is a great way to kick start your day and you weight loss/management. 
Lemons water can help boost your immune system with a high dose of vitamin C, Aid in your digestion and get things "moving through." It helps to cleanse the liver, can help reduce joint pain and can help your body fight infection. 
It also can help you to loose weight or manage your weight. Drinking lemon water will make you feel full longer so you can avoid that dang sugar craving that usually hits first thing in the morning… and again in the afternoon… and around ten at night. Dang sugar craving. 
2. Take Turmeric:
Turmeric is an amazing thing that offers a plethora of benefits. 
– It's anti-inflammatory and helps the body reduce inflammation. This can help in cases of arthritis.  Turmeric is high in antioxidants and can help destroy free radicals that can damage cells in the body. 
I take it every morning and often feel that it helps me with aches and pains even more than Ibuprofen or Tylenol. That and I don't get rebound headaches like I sometimes do with Ibuprofen. 
Reduces Cholesterol: Research has found that ingesting turmeric can reduce serum cholesterol levels. 
It boosts your immunity: A healthy day is a more productive day. 
I don't know about you, but when I wake up feeling sick, the last thing I feel like doing is exercising and eating healthy. When that common cold comes around… bring on the ice cream!
I've been taking turmeric every day for 8 months now, and I can honestly say that they have been my healthiest months… even though they have been the WORST for my children. My poor 10 month old baby has pretty much been sick for the past 6 months; two of those illnesses wound us up in the ER for deep suctioning twice a day. 
Still, my immune system has been rock solid.
What makes Turmeric an immunity booster? It contains a substance known as lipopolysaccharide, which helps stimulate the bodies immune system. Also, it's antibacterial, antiviral and anti fungal.
Weight Management: Turmeric can help increase the flow of bile which is an important component when it comes to breaking down dietary fat. 
– Improves Digestion: In turn to increasing the flow of bile, it helps to improve digestion. It is also very helpful in treating many types of inflammatory bowel diseases. NOTE: if you suffer from any kind of gallbladder disease, you should NOT take turmeric as a dietary supplement as it may make your condition worse. Always consult with a doctor before adding supplements into your diet. 
3. Drink Apple Cider Vinegar: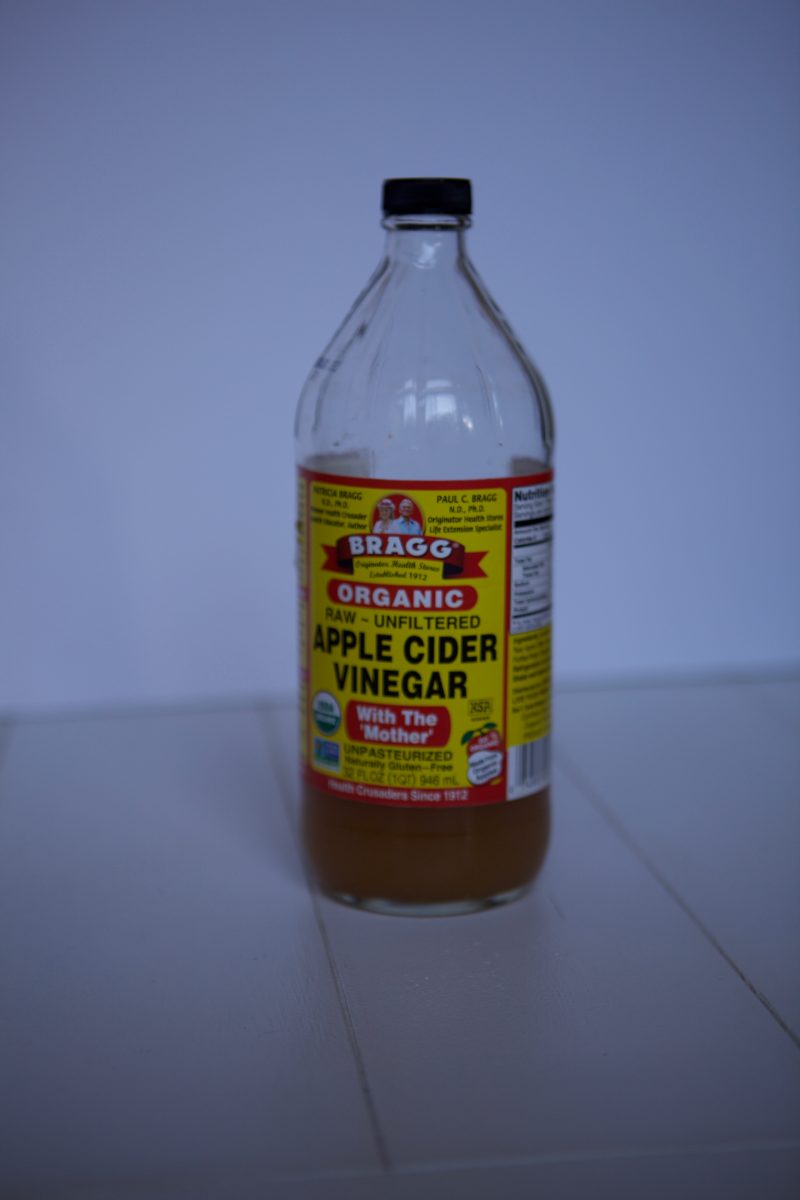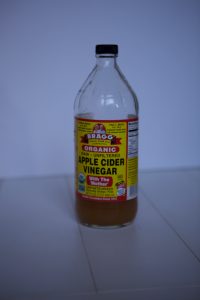 Thanks to Apple Cider Vinegar's acetic acid, taking a tablespoon in water every day can help aid weight loss.
It also helps to lower your bodies PH, flush toxins from the body, helps to clear the buildup of candida in the body, promotes good gut bacteria, fights acid reflux, fights colds and many many more things. 
I'll be honest… it's nasty. But for me, it's worth it. I also suffer from kidney stones and, after hearing that taking this at least 3 times a week can help dissolve stones/prevent then for forming. When I do, I don't suffer from the squirming on my death bed kidney stone pain. 
I simply pour a tablespoon into a shot of cold water and down it. Nasty… but good for you. And I swear, fat just doesn't stick to me like it used to. I mean, I do have a roll when I sit down… but who doesn't. I've had 3 babies for crying out loud, I think I'm aloud a roll or two! Wink.
4. Eat Fossil Shell Flour: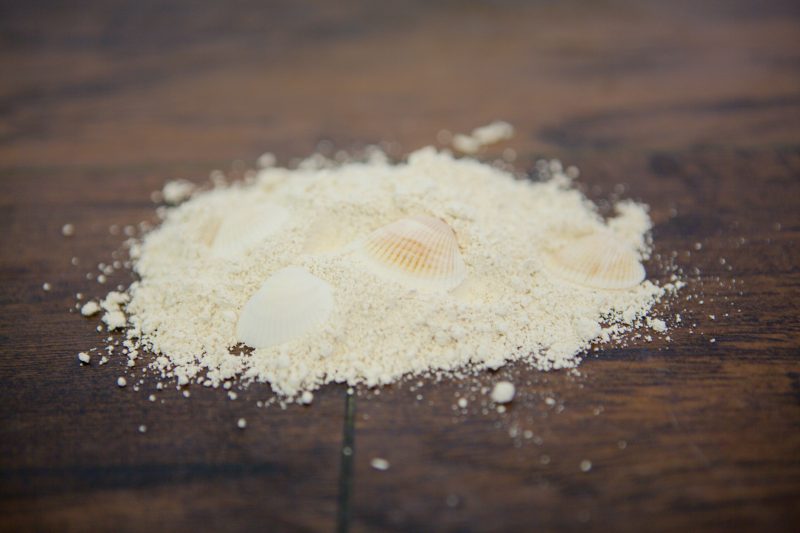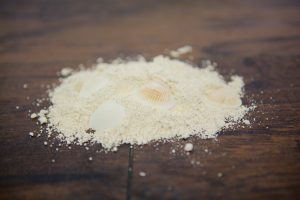 Provides your body with silica… a mineral we need but don't alway get. It also helps clear toxins out of your body, clears your body of parasites, cleans your digestive system and many more benefits. Read more benefits of fossil Shell Flour Here. 
5. Sleep is your Best Friend: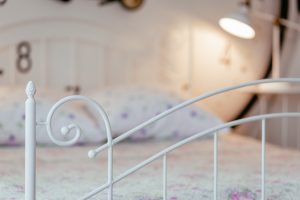 Try and get in the habit of early to bed, early to rise! It's a challenge at first. These steps are simple… not all are easy.
If you can dedicate 7-8 hours a night to sleep, you're more likely to be on the right track. When you miss out on much needed sleep, your body is not able to recover from your efforts during the day and it produces more cortisol, the stress hormone. When cortisol builds up in your body, it's hard for your body to process anything else and gets "stuck."
Then, as your body is searching for that energy that it needs because of your lack of sleep, you'll start craving "quick energy," like sugar and simple carbohydrates.
I've seen this in myself first hand. When I'm tired, I want to eat chocolate, drink Diet Coke (with lime. Yay… a fruit group.) and I crave breads!
When I get adequate sleep (8 hours for me) I find it so much easier to get up and workout first thing in the morning (I'll talk more about this later,) eat healthy, play with my kids, laugh, enjoy life and I'm more excited about the challenges ahead. After all, I love a good challenge.
So turn off those late night sit coms and talk shows and get your sleep Ya'll. You'll thank me… I swear.
TIP: To fall asleep quicker and harder, turn off electronics an hour before bed time. When I look at my phone or watch Netflix while in bed, I tend to sleep crappier. When I turn it off and put it away, I sleep so much better.
6. Eat a BIG BREAKFAST, LARGE LUNCH, AND dainty dinner.
My husband spent some time in Brazil in his early twenties. He said that they would eat a larger breakfast and a larger lunch. Lunch was considered their "big" meal of the day. Then they would eat a light and simple early dinner.
I've found that, after a exercise, if I eat a larger nutritious breakfast in the morning it not only provides my body with nutrients it's gone without for the night, but gives me a big burst of energy at the beginning of the day that, with small kids and big dreams, I desperately need.
Also, when we have family parties, as we usually do because our family is GINORMOUS, I will sometimes take dessert home to enjoy it in the morning. This way, I have an entire day full of activities to burn through that sugar and fat and good stuff! Hence, I enjoy it on my lips and spare my hips… or spare tire… or love handles. Sometimes I get strange glances from family, but I don't care. I'm doing what works for me.
At lunch time, I eat a larger lunch. I usually aim to eat a protein packed lunch with some fruits and veggies, adding a lot of color, flavor and a variety of nutrients to my diet right in the middle of the day.
Around dinner time, I eat very very light and usually little to no carbs. I usually eat mostly veggies during this time.
Adjusting to this schedule takes time and patience.
7. Workout in the morning before eating: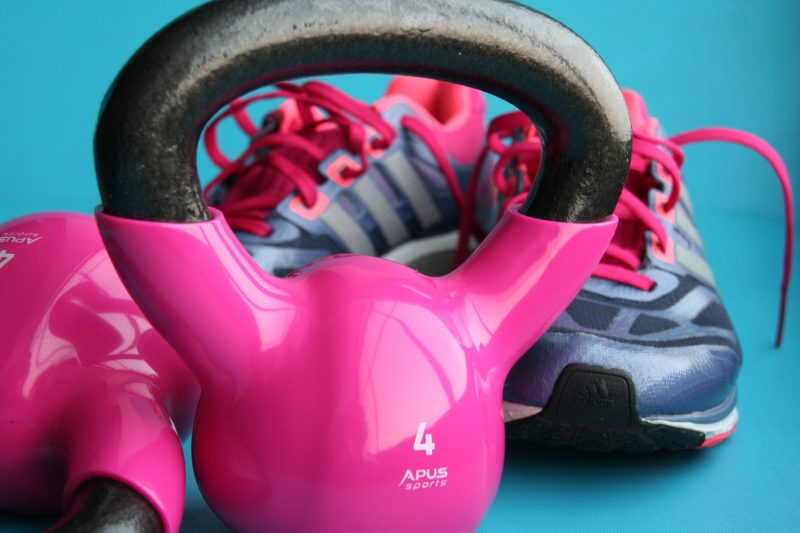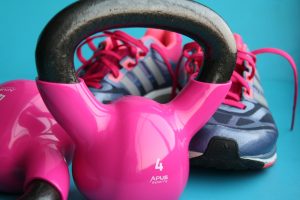 There's debate on this. All I know is that it works for me. Not only does my body start immediately burning fat instead of having to burn through sugars first, but I just CAN'T workout right after I've eaten. If I do, my workouts are sluggish and I feel like I'm going to see my previously eaten green smoothie very soon.
I've been working out first thing in the morning for years. I'll either do intervals on the treadmill, spin on my spinning bike, or do a combination of weight lifting, strength training and sprints. I prefer to change it up… you know, keep things interesting.
It may take a few weeks to acclimate to this schedule if you're used to eating upon waking, but after that time your body will adjust. We are creatures of habit… if only we can stick with them! And I know you can!!!
If first thing in the morning doesn't work for you, they do what does. If you have more energy for afternoon workouts, do that! There's no fault in working out, just doing it is accomplishment enough. So if you've worked out recently, pat yourself on the back. You've done well!
8.  Go to Bed fasted. Don't eat after 6pm:
This is probably the most challenging change of all! It took me months to adjust, but I'm THRILLED I did it. Yes, it can be inconvenient when everyone else is chowing down on chips and salsa and buttered popcorn late at night.
However, I've found when I do restrain and go to bed "fasted," I wake up feeling refreshed and I sleep so much better.
This is because my body is able to relax and heal instead of digesting all night long. I will say that, hands down, this made the BIGGEST IMPACT! When I stuck to this new goal and made it a habit, I saw a huge change in myself. For this reason, I rarely if ever cheat on it.
9.  Drink A LOT of Water.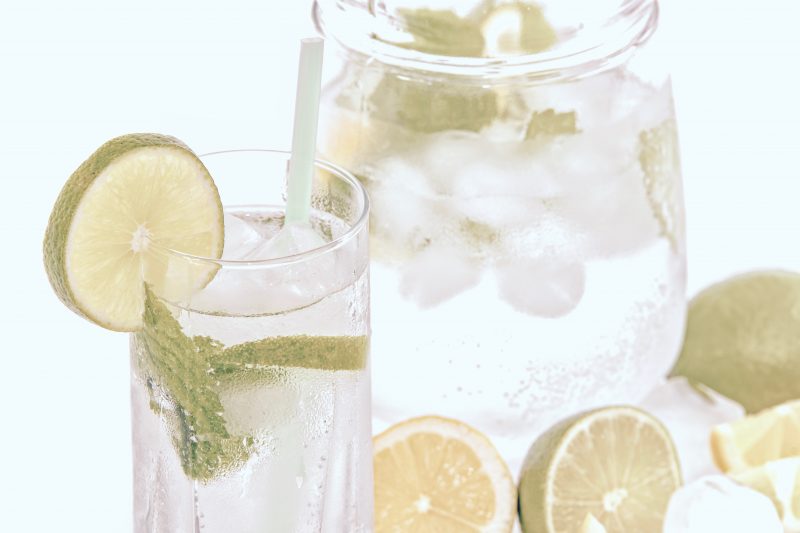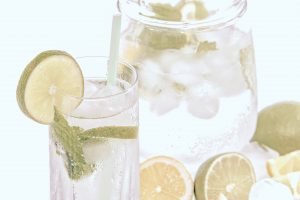 The general rule is to take your body weight, divide it in half and drink that many ounces, adding water depending on your activity level. I find that I do well on 80 ounces or more, but I'm very active.
Water is just good Ya'll. It flushes impurities, hydrates your muscles, keeps your stomach full… you've heard all this before.
Fill up and guzzle down. Your body will thank you.
10.  Think Positive: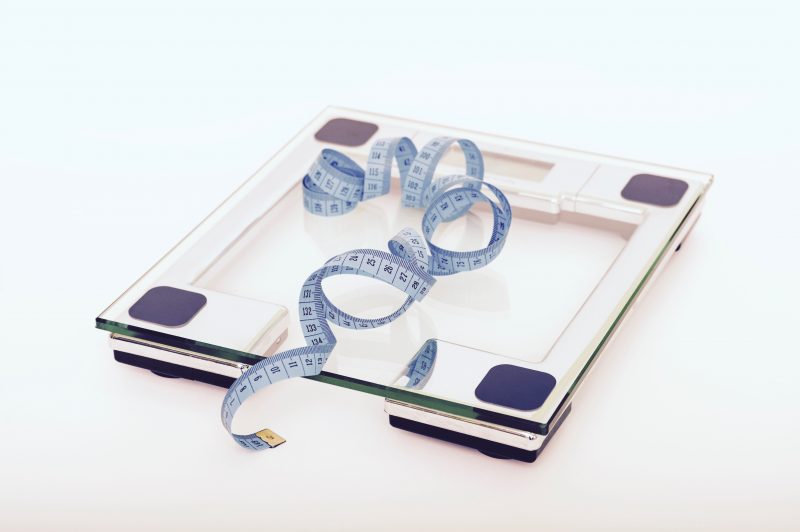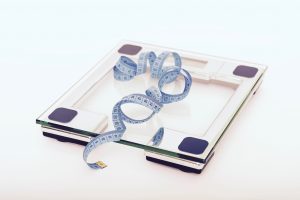 Try not to focus on losing weight and just picture that you are already where you are. The mind is a powerful thing. If you are always thinking that "you need to loose weight," you will always need to loose weight. If you are focused on being healthy and think of yourself as "already at your goal weight," even if you aren't, your body will catch up. 
I tried this after I had my 3rd daughter.
All three of my children were born C-section. When I went to see my doctor 5 days after delivering her, I weighed FIVE LBS MORE than when I went in to have her. Haha. I was retaining so much liquid that I was yellow with jaundice INSTEAD of my baby. IT. WAS. BAD.
But I didn't let that get me down. I told myself over and over and over what I believed I "actually weighed" instead of dwelling on my 5 pound in 5 days weight gain. Let's be honest… those scales can mess with your head.
I made it a goal not to weigh myself until my 6 week checkup. Over and over and over I visualized what the scale would say and I just enjoyed my baby.
Well guess what happened! I went in for my 6 week checkup and weighed EXACTLY the number I had visualized. The mind is a powerful powerful tool we often don't give credit.
So instead of telling yourself that you "need to loose weight," simply visualize that you've done it and keep working. Your body will catch up!
Thank you for reading all
As far as the ones that I believe made the most impact, they are SLEEP, GOING TO BED FASTED, WORKING OUT FIRST THING and POSITIVE THINKING. Oh, water is in there somewhere too! Honestly, I love all of them, but saw the biggest change when I started going to bed fasted.
I hope this helps you in your journey to living a healthier, sweeter life. Thank you for stopping by Lemonade brain! We've got a sweet life on the brain!