Positive Affirmations: Plus Free Downloadable files
Lists of downloadable positive affirmations, completely FREE for you because I love y'all and want you to succeed!
Positive affirmations are a powerful tool. I believe the more we use them and get our thoughts to match the life we want, the more our life can improve for the better.
I believe in affirmations so I created downloadable lists just for you. You can use these lists as you desire and put them in a place where you can read them every day.
But it's not just about reading, it's also about feeling! If you can take these affirmations inside of you and truly feel them, visualize them and believe that they are a part of your life, you'll see great things happen.
I've seen some incredible things happen in my own life because of affirmations. From HUGE goals being reached to overcoming postpartum depression, to changing my beliefs and views about myself for the better.
Heck, I've even gotten front row parking spots because of positive thinking! I'm telling you, not only does it work, but it also helps shape a positive outlook on life. Which means you can't go wrong right? Wink.
Below each list you will find a LINK to the Free PDF download which you can use in any way you choose and because I truly want y'all to succeed and be happy, I'll keep creating these for you.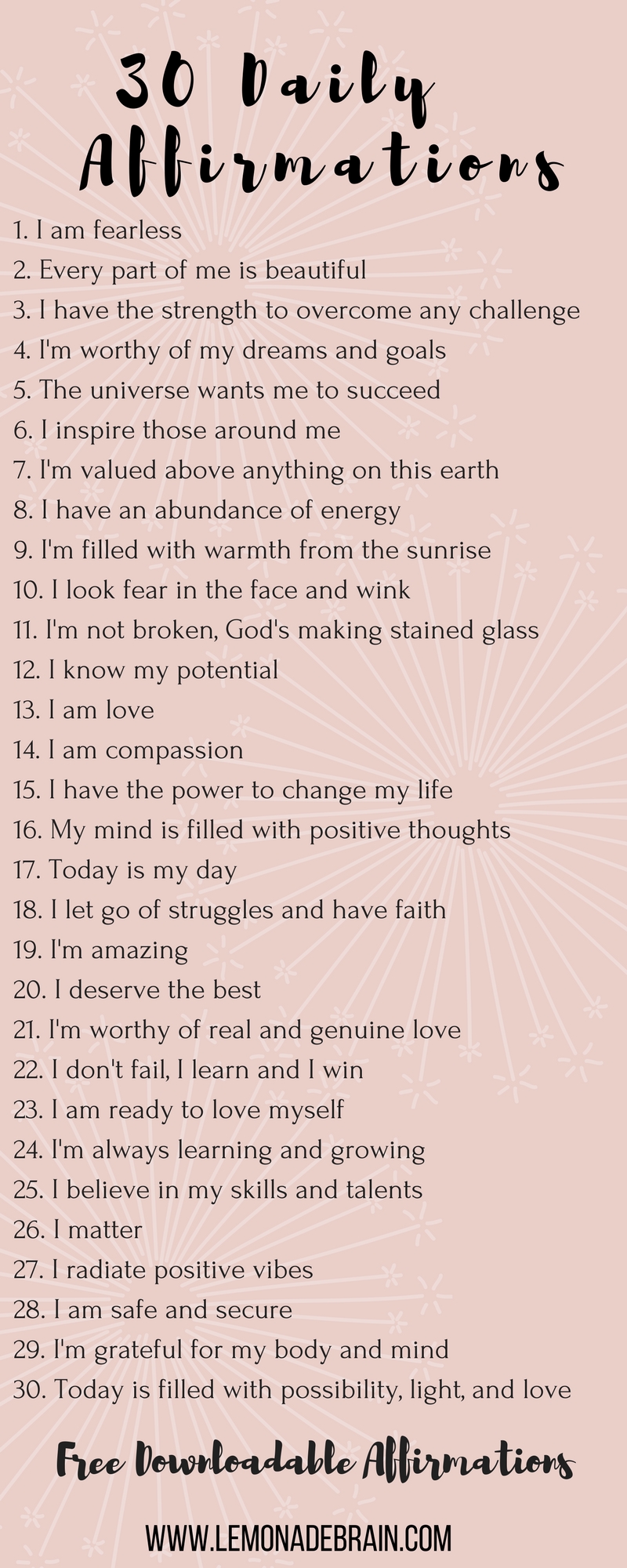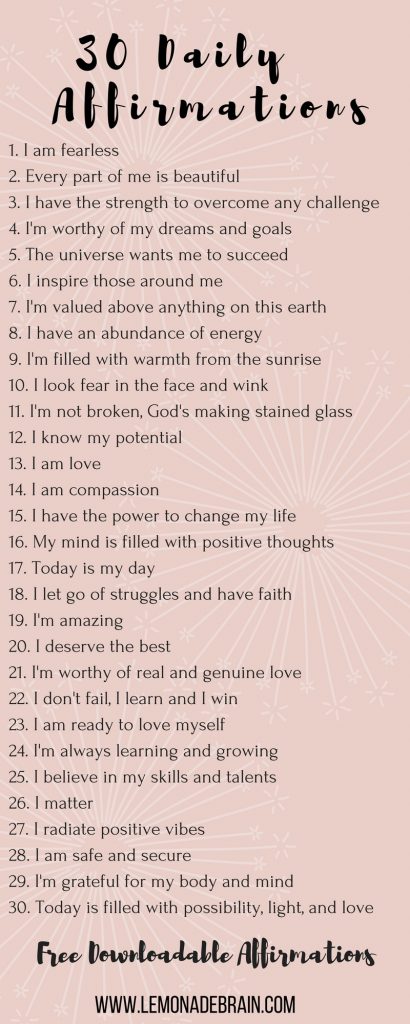 Free 30 Daily Affirmations PDF Download HERE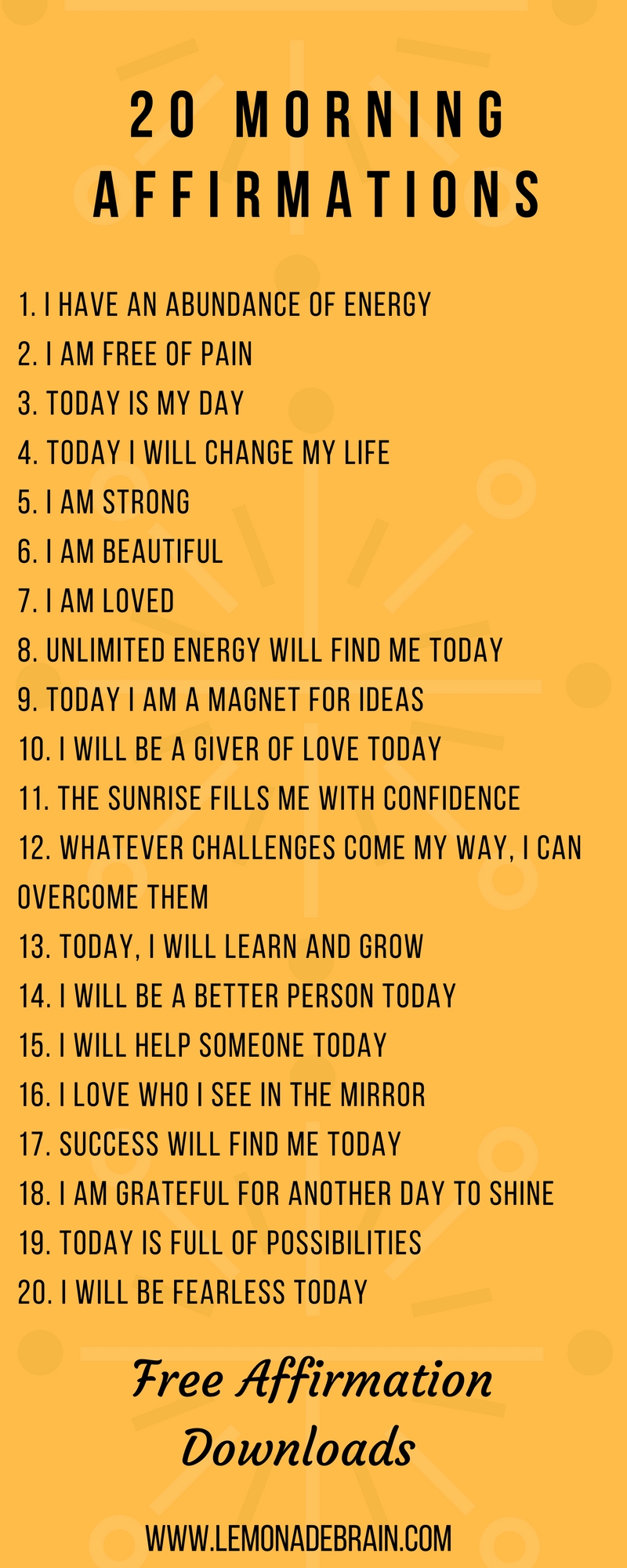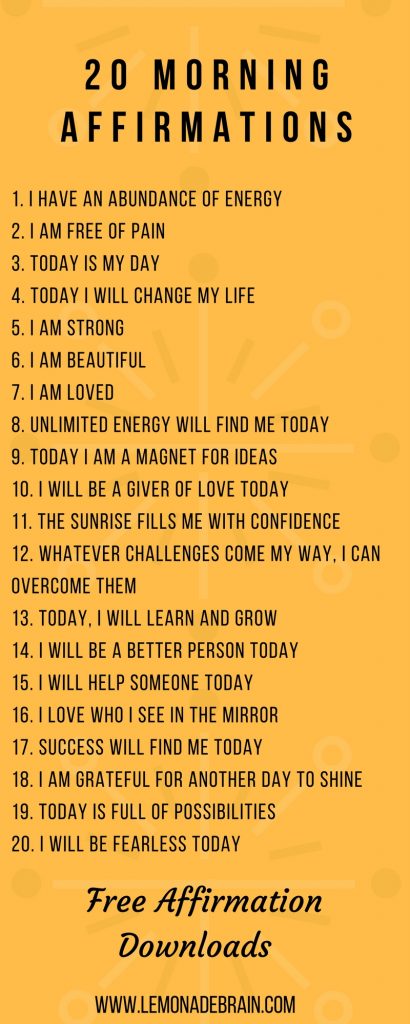 20 Morning Affirmations Free Download HERE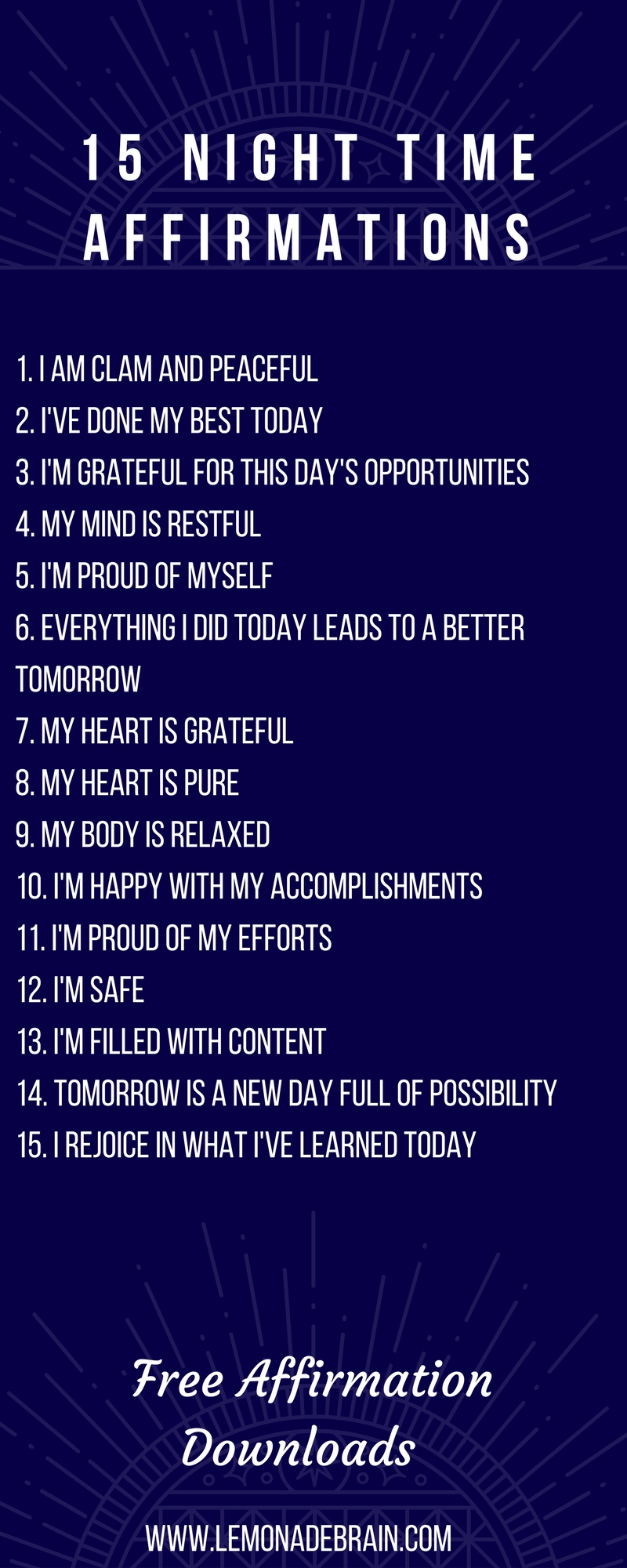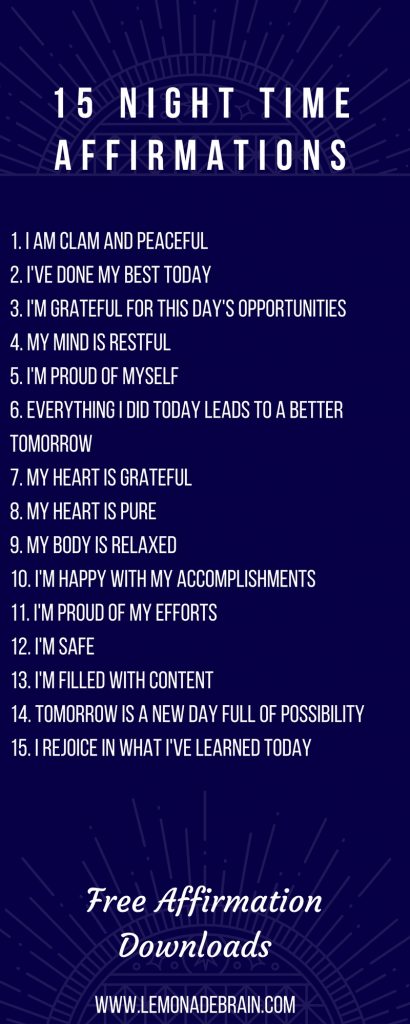 15 Nighttime Affirmations Download HERE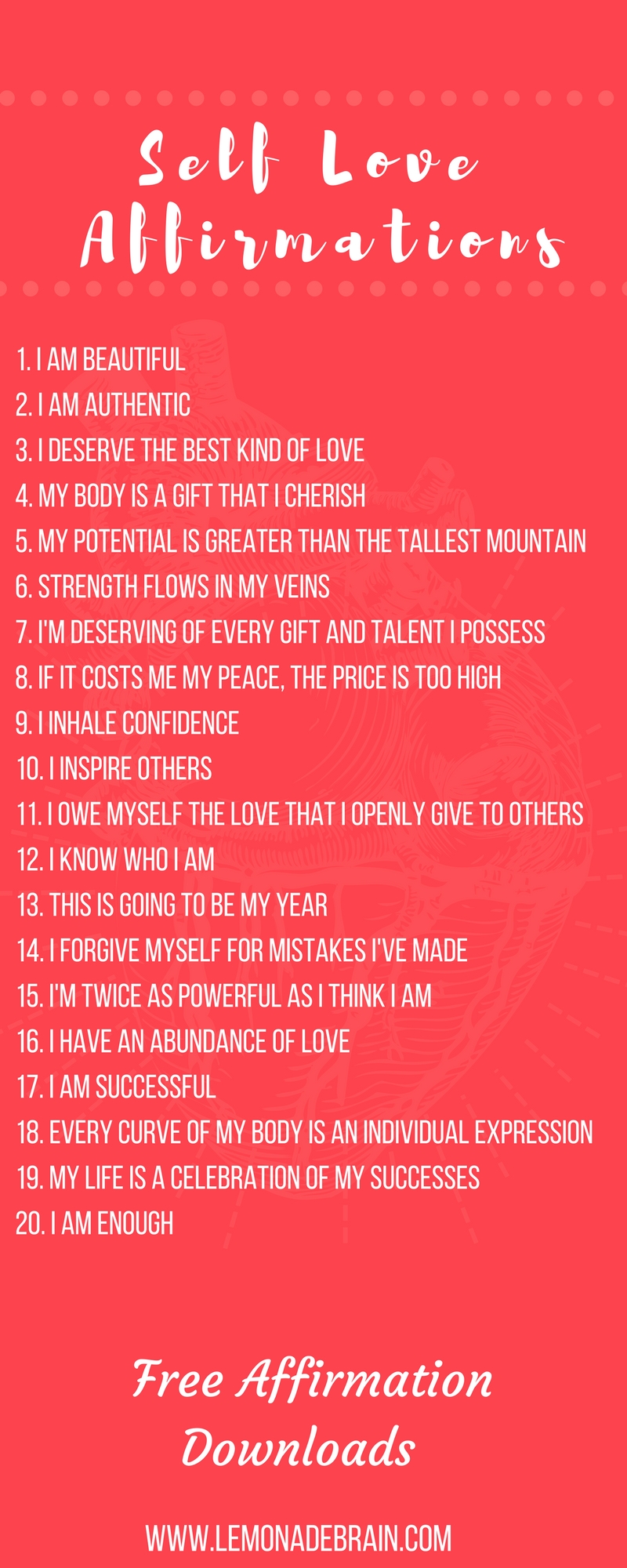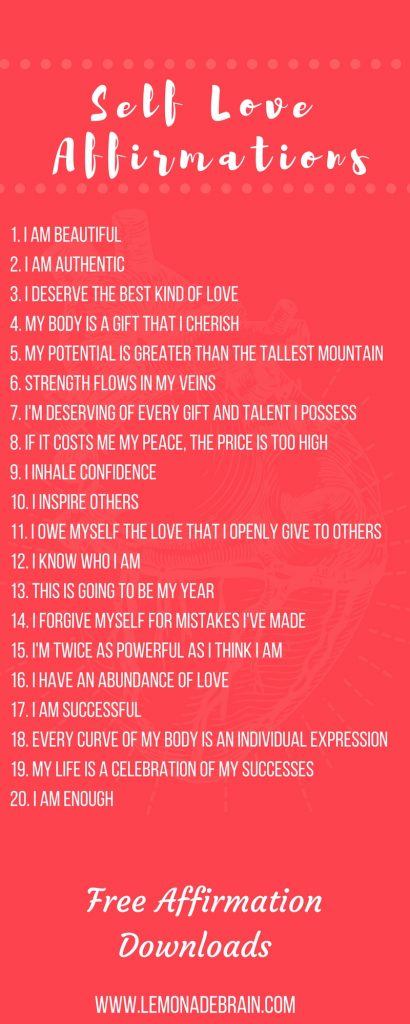 Self Love Affirmation Download HERE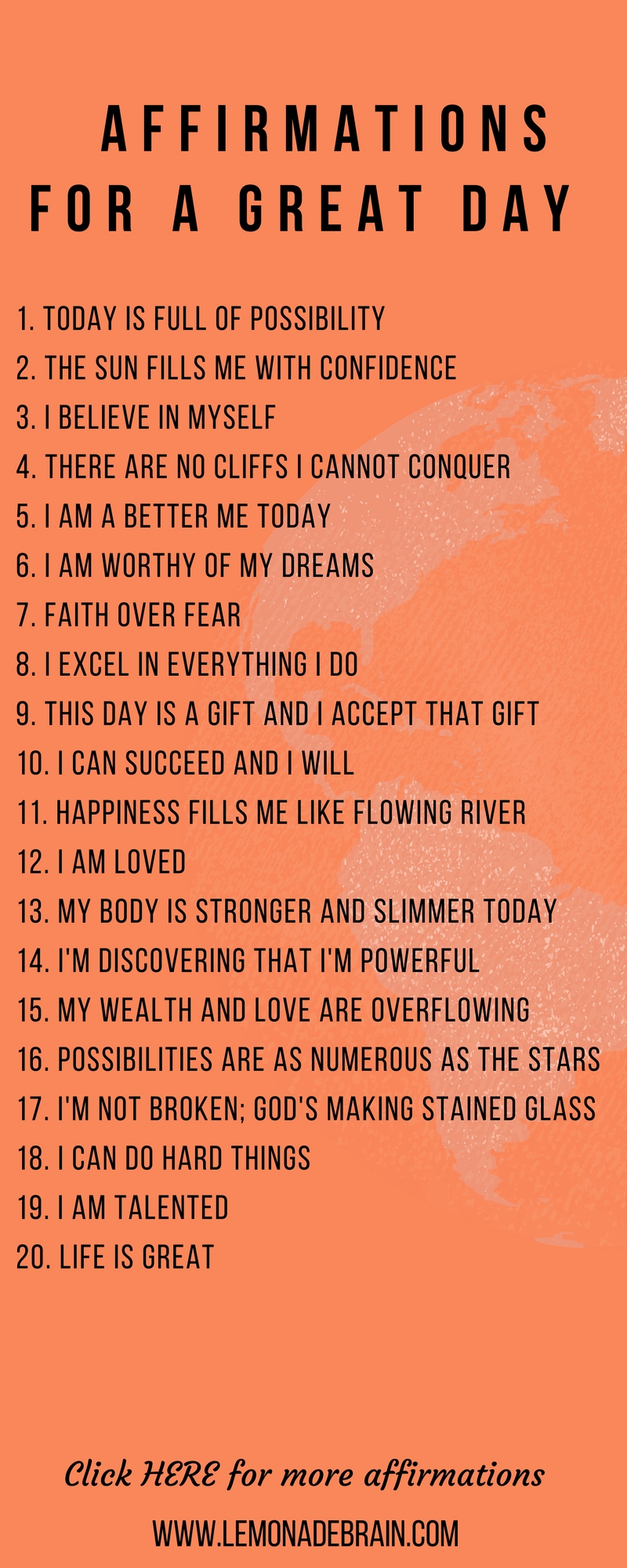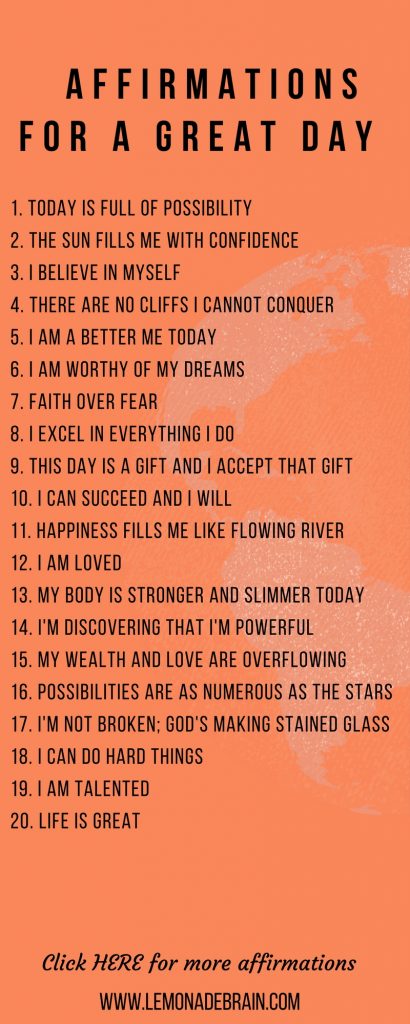 Affirmations for a Great Day Free Download HERE