Maui: The Ultimate Activity Guide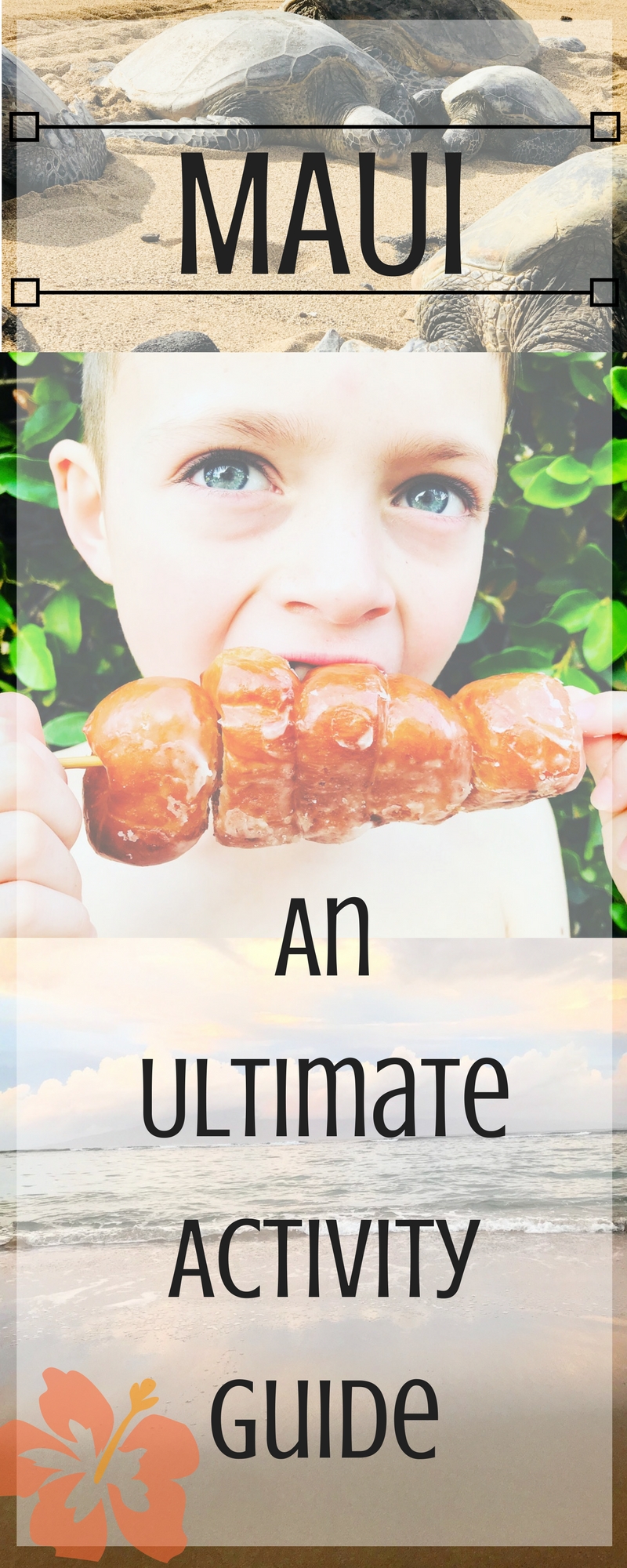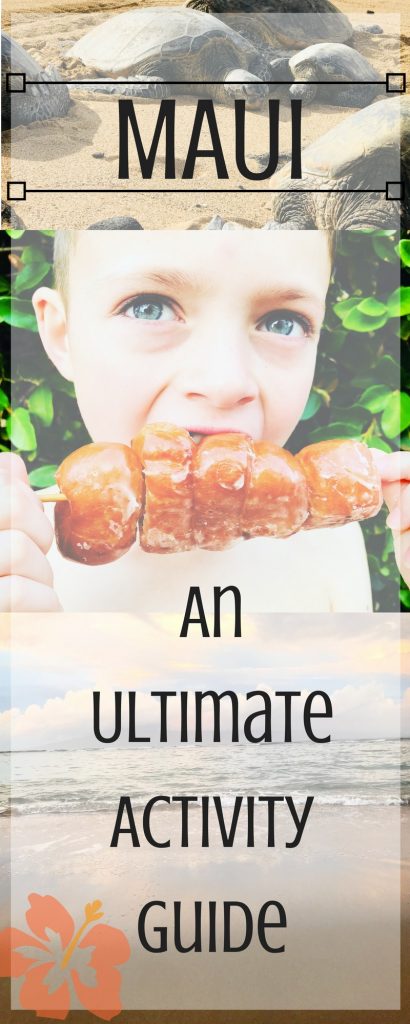 I know, this post is not my typical post, but I've been dying to write about this. After all, Maui is near and dear to my heart. Plus, I just returned from there, so I have new things to add to my ever growing list.
Oh, and "Mahalo" for stopping by! I'm excited to share with you!
So, first off let me say that I don't live on Maui. However, I've been traveling there every year, sometimes twice a year, with my family for 18 years. Yes, I feel very fortunate to do so and beyond grateful.
Because of this, the list of Maui things to do/see will be from a travelers point of view, which I think will help you greatly!
Every trip, we've made a point to do something new, so my list continues to grow and grow and grow. Therefore, I will be updating it every year, along with pictures and directions.
My hope is that this list helps you enjoy your time on Maui as much as I enjoy mine! Maui has been a healing, exciting and magical place for me year in and year out.
Let's start with the most important part of travel, shall we!
FOOD
The Plantation Course Restaurant at Kapalua Golf Course: It's a bit pricey, but the food is good, the atmosphere is great and the sunsets are magnificent
Geste Shrimp Truck: You can find this shrimp truck in Kahului but It's location changes, so check social media for updates! They give you a large amount of food for the price and the shrimp are AMAZING! NOTE: be prepared for some pretty potent garlic breath and a break from kissing, unless you like that sort of thing. Hey, I'm not here to judge.
The Gazebo: This is an amazing spot of breakfast and they have the BEST Banana Mac Nut Pancakes Piled with Coconut Whip Cream (which is dairy and gluten free. I checked) and drizzled with Coconut Syrup. If you go early, be prepared to wait in line. We've found it's better to go for lunch. They serve the same menu and the wait is not nearly as long!
Kimo's: Great fish and DELICIOUS Hula Pie! The Hula Pie alone is worth it, that is, if you eat dairy, which our family can't. Sad Face.
Ruth's Chris in Lahaina: Um, Steak… need I say more. However, my family claimed that this Ruth's Chris is the best out there. My husband and I once ordered the 40oz Porterhouse. Yea… we didn't regret it one bit! Just the thought makes my mouth water. Pair that with an unbelievable sunset and the vibe of Lahaina's Front Street and you've got yourself a winning night.
The Aloha Mixed Plate: It's a good, fairly inexpensive sea side restaurant that serves tradition Hawaiian plates and coconut prawns. We've been almost every trip. Best macaroni salad I've ever had, and I don't love macaroni. Don't tell my kids!
Flat Bread Pizza in Paia: Get the pork mopsy (chicken if you can't have pork.) It's got the most delicious mango sauce and everything is farm fresh, organic and grown on the island. The wait here can also be long, but try to go early to lunch… say around 11:00 when they open. Parking in Paia can also be a nightmare. We've always gotten lucky, but you may need to circle the block a few times.
No Ka Oi Deli Inc in Lahaina: amazing subs on amazing bread. The sandwiches are Huge – enough for three people- and they are $7 bucks. Deal? I think so.
T. Komoda Bakery in Makawao: They have the best, Giant Cream Puffs and Doughnuts on a stick. Go early or you will miss out. They run out very quickly
Ululani's Shave Ice: Amazing Shave Ice. No, this is not a show cone and if you don't know the different, you must experience it. Shave ice is soft, silky and melts in your mouth. They have an endless list of flavor combinations. You can also get some Mac Nut, Coconut or Vanilla ice cream in the bottom and top it off with a "snow cap," a condensed milk mixture. Yum!
Cheeseburger in Paradise: Yea, it pretty much is how is sounds… a cheeseburger or hamburger in paradise. There are a variety to choose from. They also serve an amazing breakfast.
PI on Lahaina Front Street: This was a first for us and it didn't disappoint. Plus, the service was speedy and our server was very accommodating with our crazy 3 kids! Yikes.
Cafe O'Lei: This is my favorite sea food place. It's located in Kehei and is delicious. Very good food!
Leoda's Kitchen: This is located on the way to Lahaina, on Honoapiilani Highway. On the East side of the road, about 10 minutes from Lahaina, you will se a restaurant and a fruit stand. This is Leoda's. Best Pie I've every had and it's adorable!
Ono Gelato: Best Gelato I've every had and they have Dairy free, gluten free options! Double Score. The Coconut Dairy Free Gelato is to die for! Yummy in my tummy!
Snokeling
1. Honolua bay – awesome snorkeling and very clear. We see turtles here often. Note: Do not go if there is run off into the ocean. The water will be murky and the sharks like murky water. Just don't risk it. Also, if it's a large swell that day, this is not a good snorkeling spot.
2. Black Rock – Everyone raves about this snorkeling site on Kaanapali beach, but it is NOT one of my favs – just FYI. However, it is pretty good. Easy entry for beginners and some pretty fun cliff jumping. We've seen turtles here as well.
3. Polo Beach – Very good, colorful, clear snorkeling for beginners and advanced people alike. A good place to have your kids start off. We always see turtles here
4. Five Caves, Five Graves/ Turtle town – More turtles than I have ever seen in one place in my life. People also occasionally see White Tip reef Sharks and Rays. We've had no such luck but don't come here often, as we stay in Lahaina and it's a bit of a drive.
5. Airport beach – Another great beginner place. A lot of fish. Many divers come here. I love that it's a fairly easy entry and pretty much a solid coral reef below. If the surf is high, the visibility won't be as good. Always use your common sense before you enter the ocean ANYWHERE and ALWAYS snorkel with a buddy! Never go where you don't know.
6. Baby Beach – A great little place to teach your very young ones how to snorkel. There are quite a few fish and if your littles (of you) start to panic, or your snorkel gear fogs, you can stand right up and clear it or take a few breathes. This beach only goes about waist deep. Baby beach is a great place to be when it's windy or the surf is high, as it's protected by a rock barrier and the surf breaks far away from the beach. Oh, if you go here our house is across the street from the entrance 😉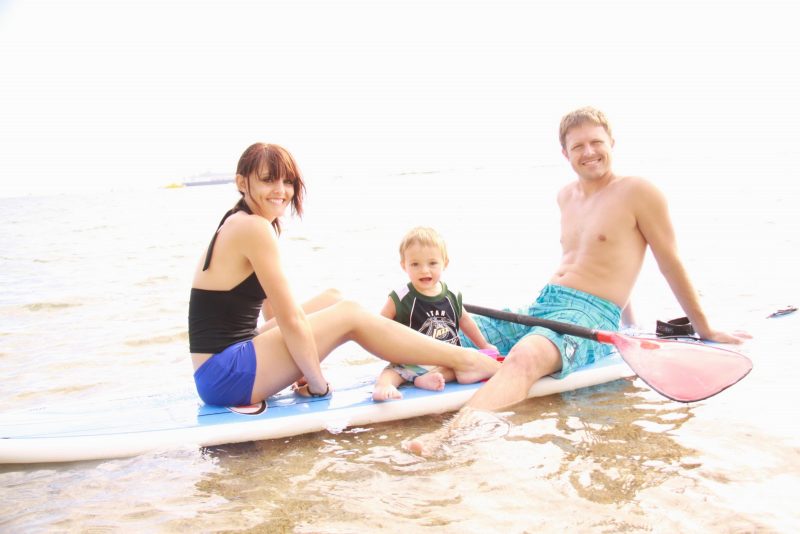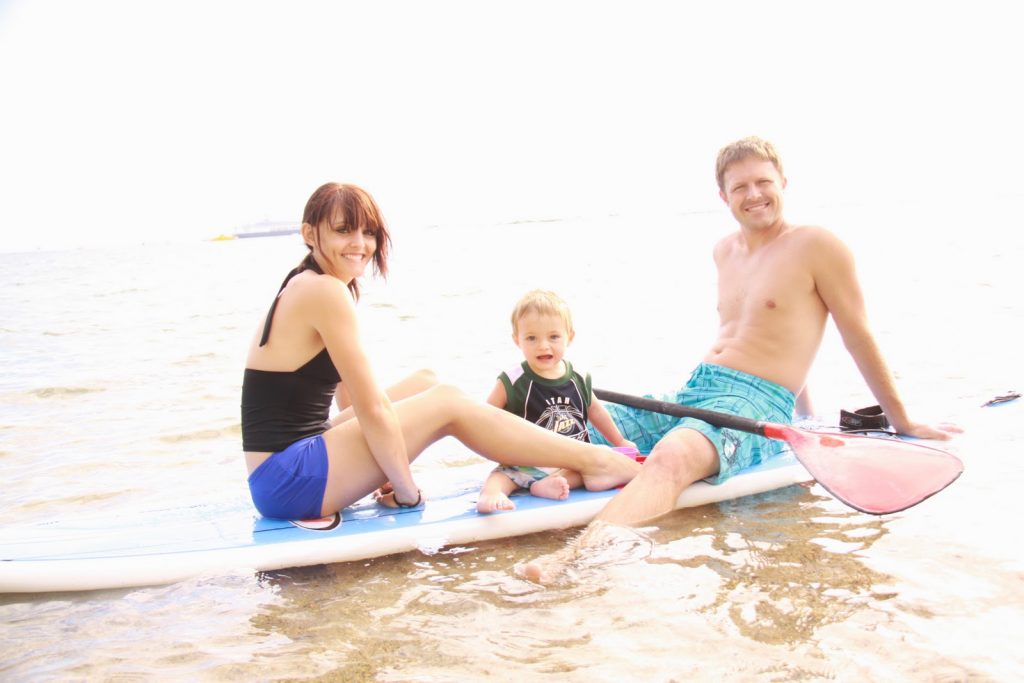 7. Coral Gardens/ Olowalu – It's like snorkeling a maze of coral. Don't loose your way. If you do it's hard to find a good way back to shore without scraping your knees on coral. Overall, great little place to go and very colorful.
8. Molokini Crater – Great snorkeling and visibility. We went on one of those raft boats and some people enjoyed it, but know this… you get wet. It's a bumpy ride and you get soaked. I didn't love it because it was early morning and I froze, but others on our tour loved the fun ride to and from the snorkeling spots.
9. Kapalua Beach – a pretty beach with good snorkeling. I recommend going in the morning as the parking isn't great. If it's windy in can get little murky, but Overall, good snorkeling. I love kapalua. We've always had great luck seeing turtles here. Once, they were right on the beach! Amazing. My 3 year old got to see them up close.
Hikes
I'll admit, we haven't done every hike, but we've done quite a few.
1. Twin falls – a fun and easy hike to a few smaller waterfalls. The lower falls are fun to jump off of, which we spent most of two of our days doing. It is about an hour drive from Lahaina and 30 minutes from Kahului. Note: if there are flash flood warnings or heavy rain on the volcano above, always check before going. A few years ago, a man was caught on top of the falls as the flash flood hit. He was swept off into the water below and his drone, above him, caught everything on camera. He was lucky to make it out alive. Many have not during a Maui flash flood. Again, always use common sense.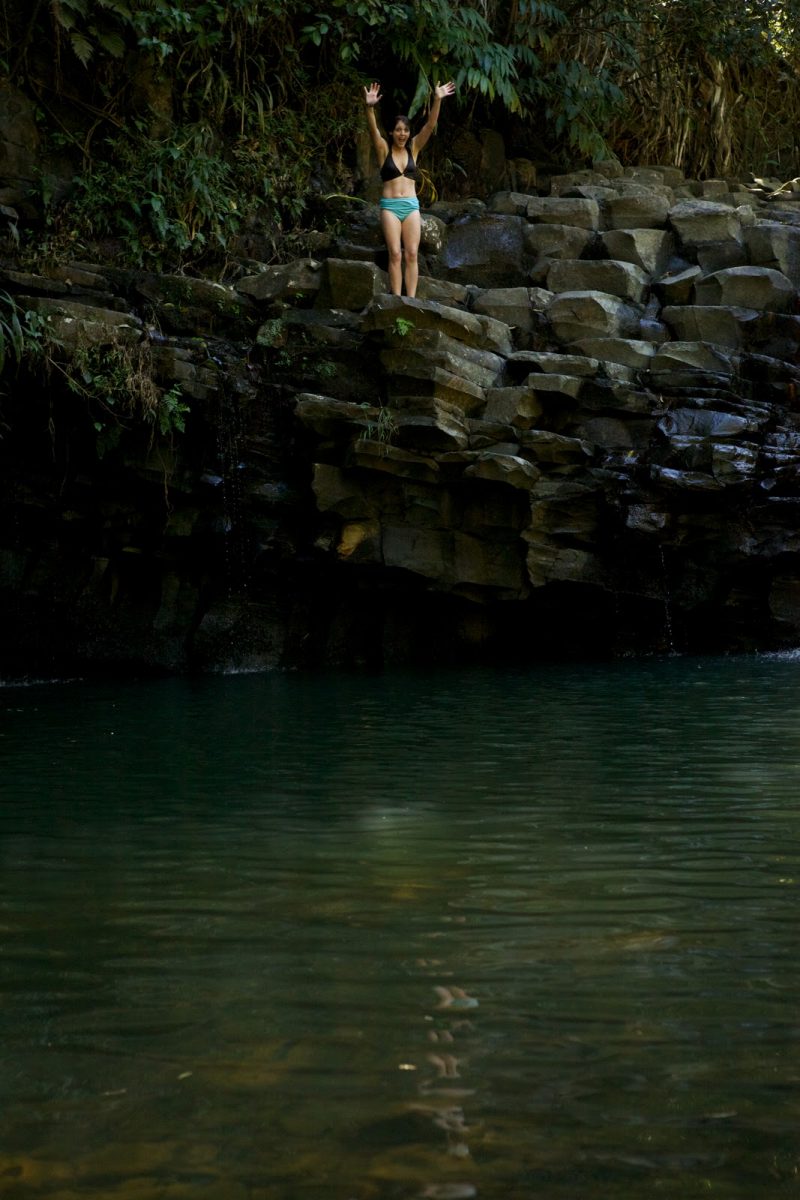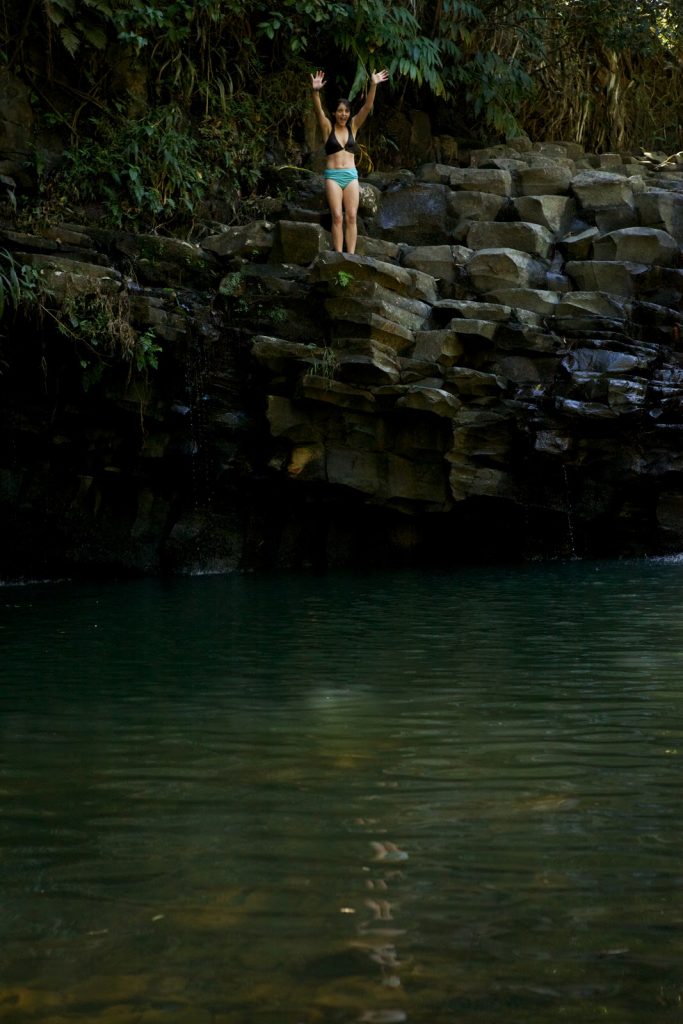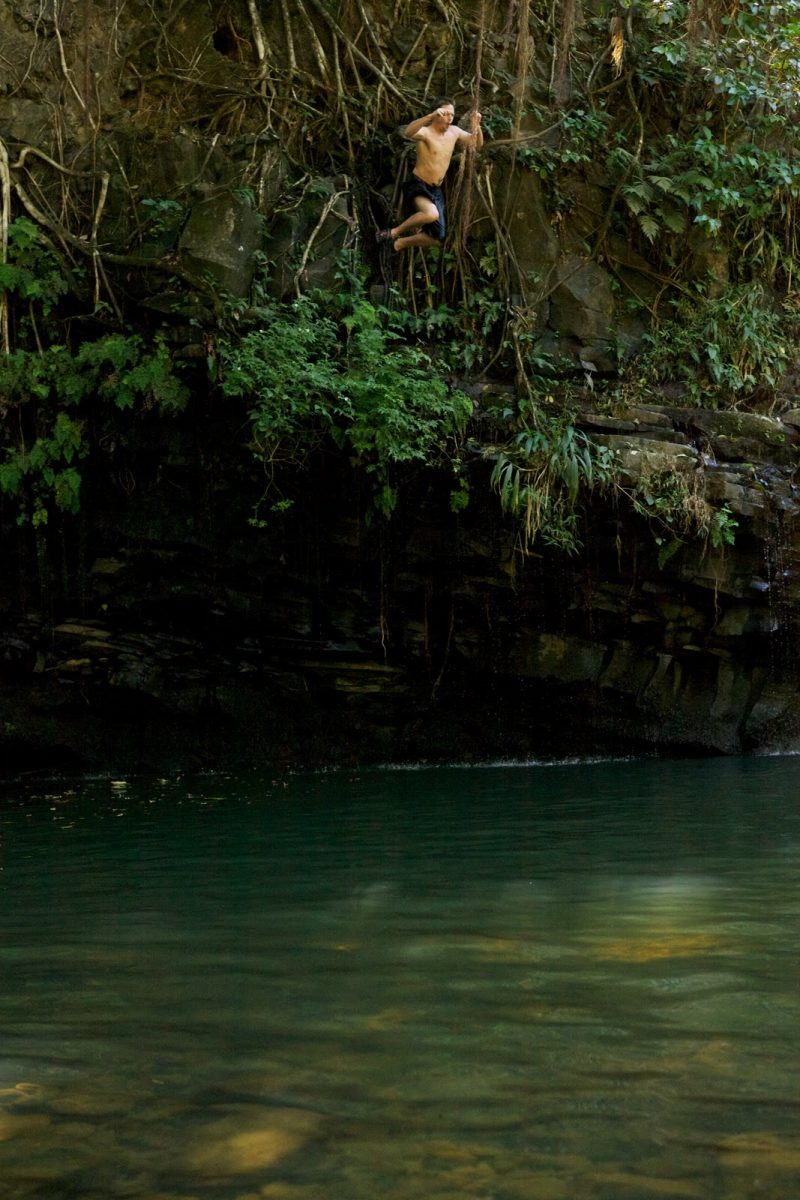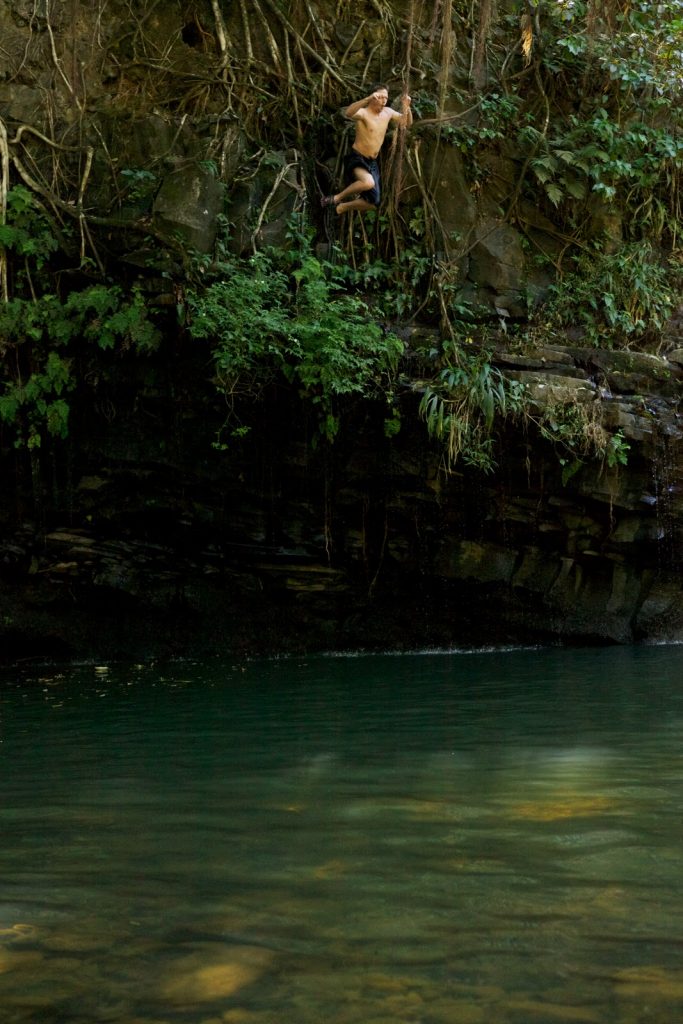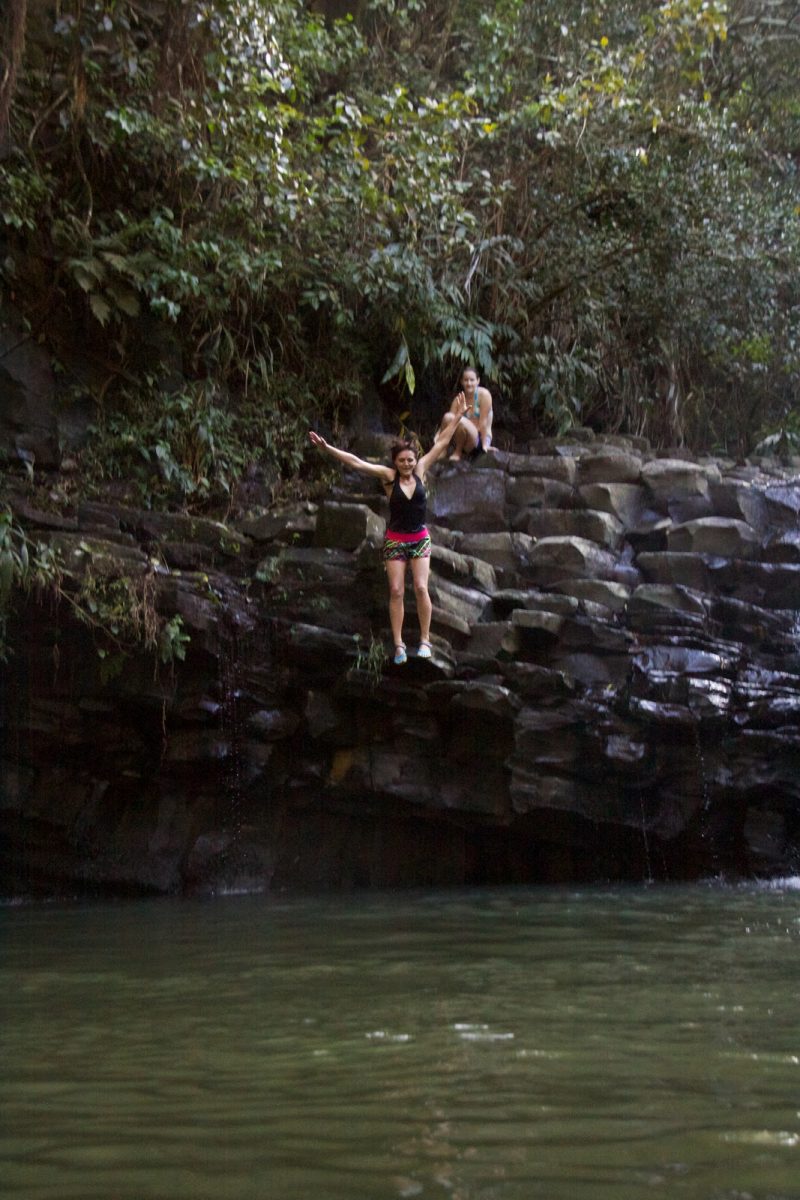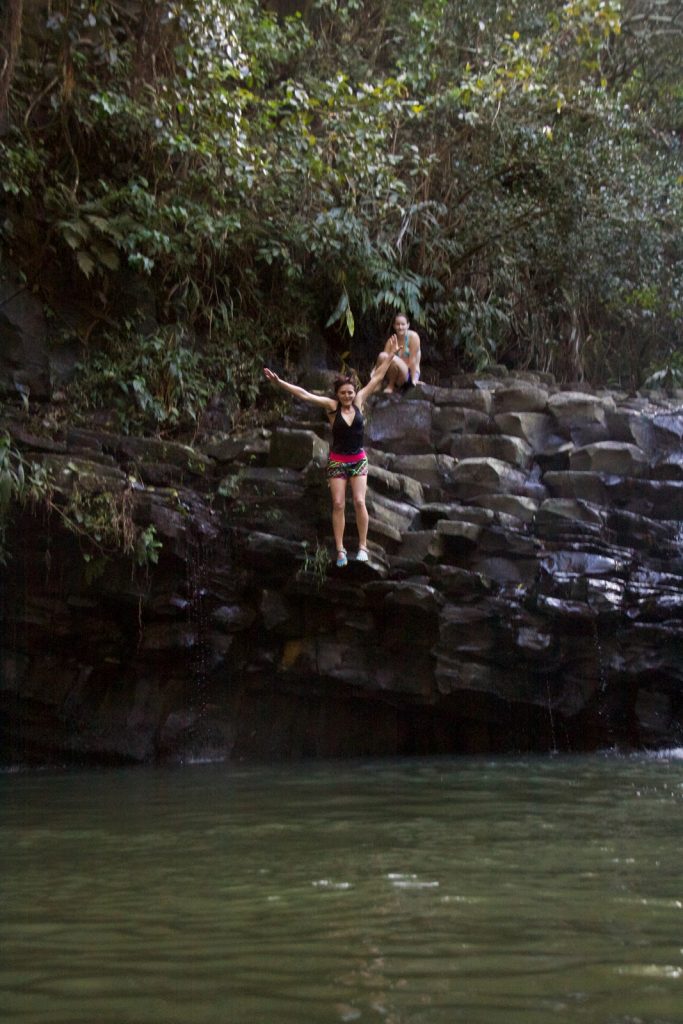 2. Waihee Swinging Bridges Trail – it is a fairly easy hike to a man made water fall. The hike is fun. You do have to hike through some water so wear durable shoes. The swinging bridges are the highlight of this hike. We really liked this one. Fun and differebt,
3. Waihee ridge trail – a harder hike with a steeper incline, but the view is spectacular. After about 20 minutes of hiking and depending on how clear the day is, you will find yourself hiking through clouds in the thick rainforest. You will also find yourself hiking above the helicopters that frequent this area for tours.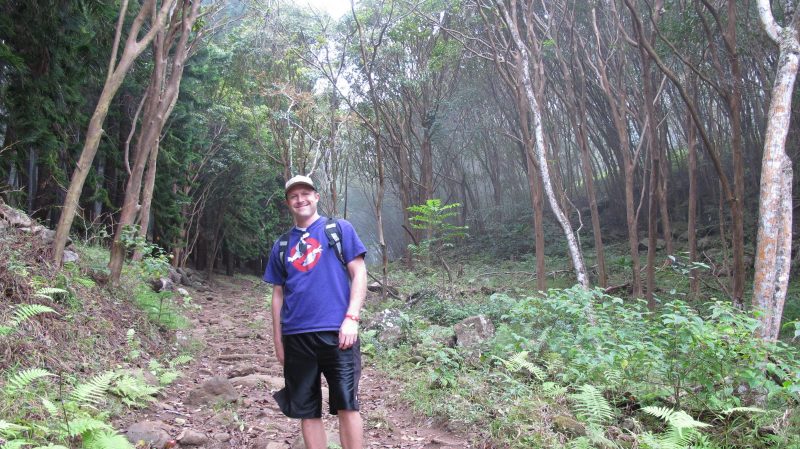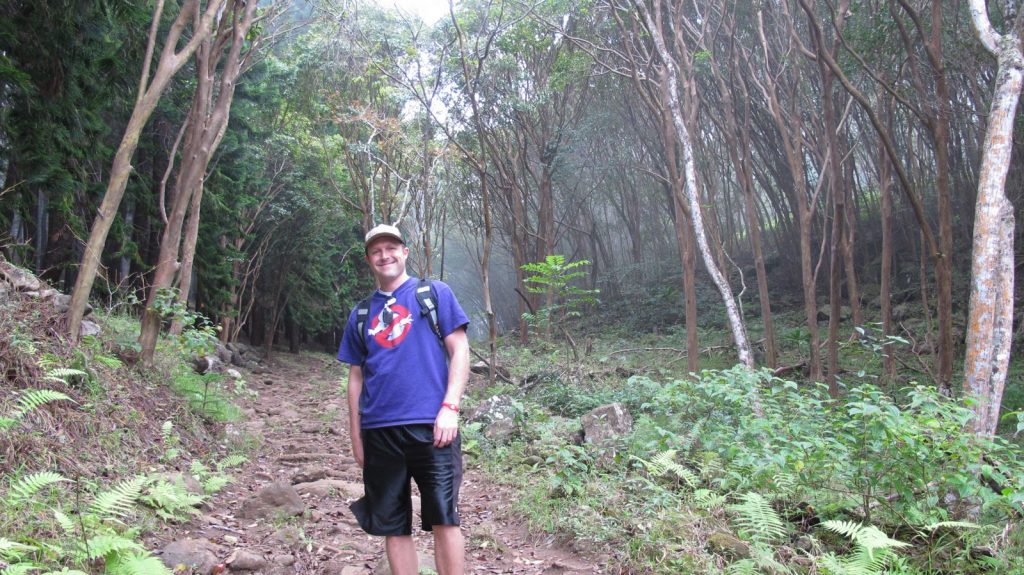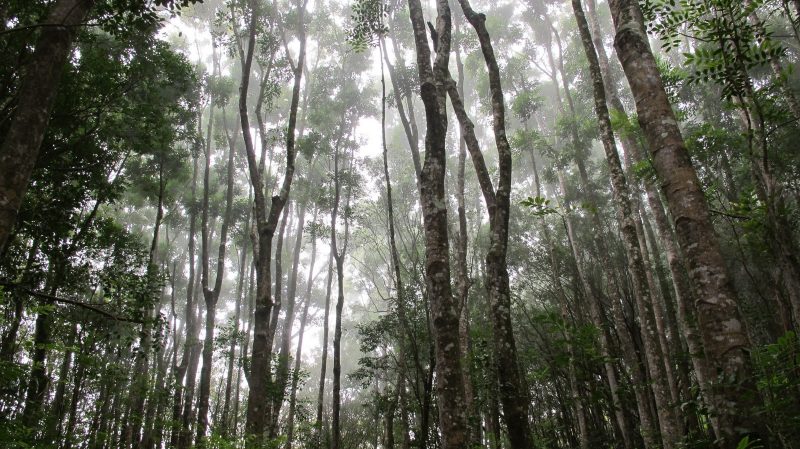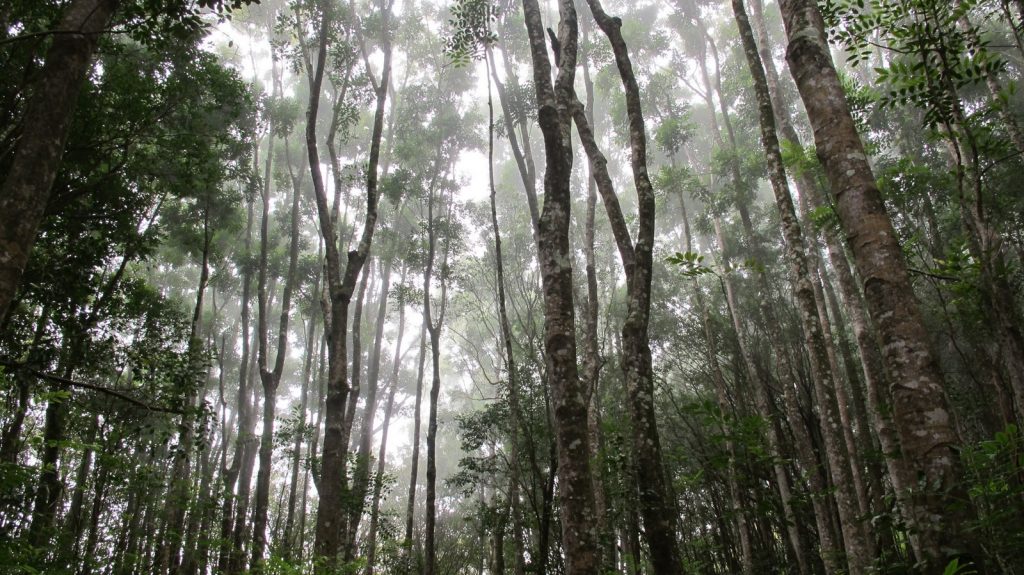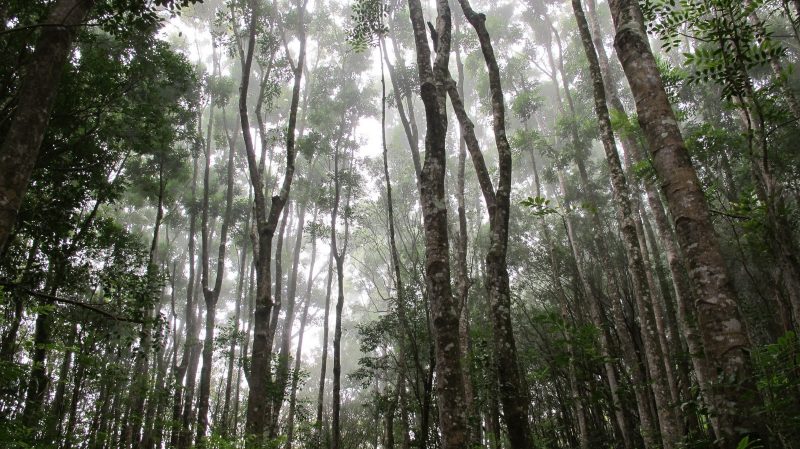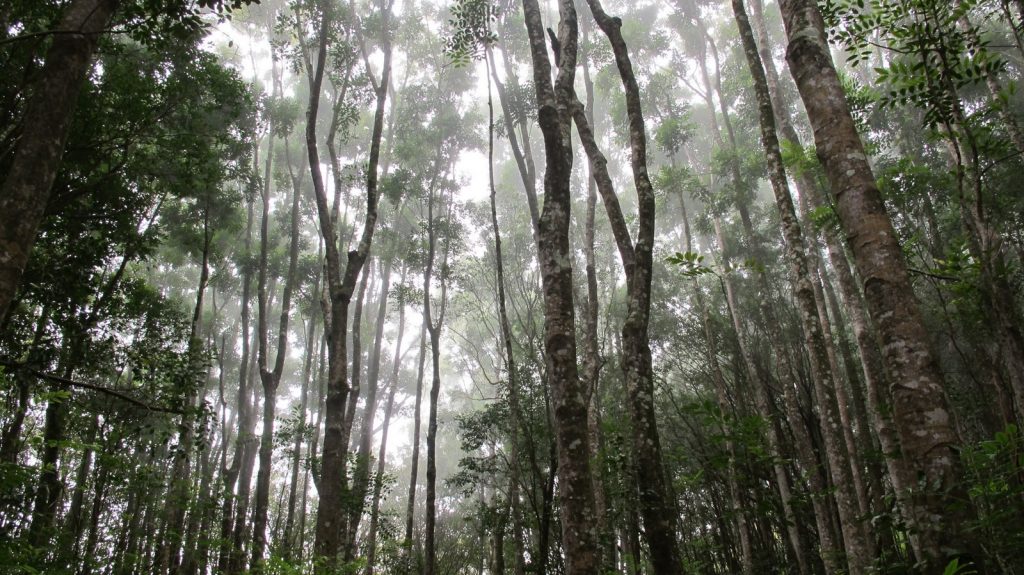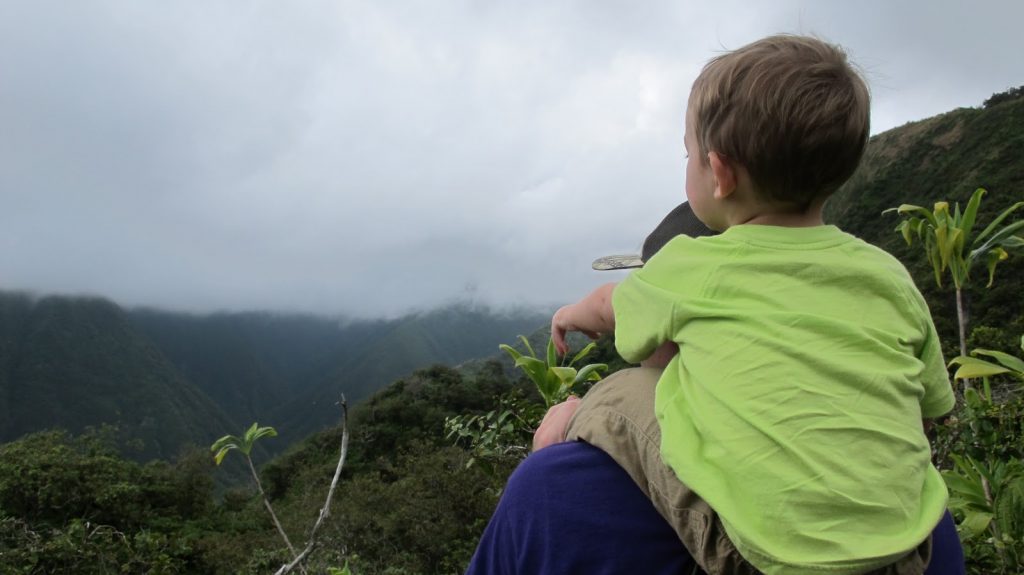 4. Waterfall hike between mile marker 7 and 8 south-ish of Waihee: I cannot, for the life of me, find a name for this hike You will find this trail between mile marker 7 and 8. We have no idea what the hike is called. I cannot find it anywhere online. We just happened upon this hike a few years ago. The trail is on the Ocean side of the road. This trail is short, jungle like and you will see many waterfalls. CAUTION – WHERE BUG SPRAY. If not, you will be eaten alive. Trust me. But the hike is amazing!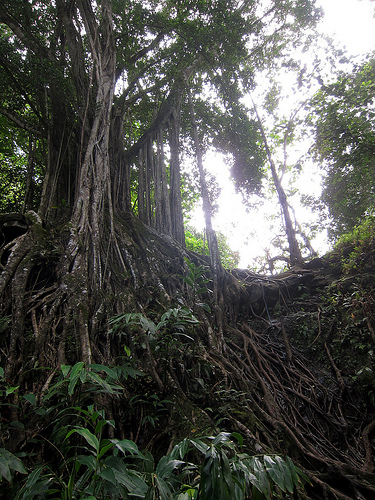 5. The Bamboo Forrest Hike: This one was new for us and it might just be my new favorite. The hike is fairly short, pretty easy and beautiful. Our young kids even enjoyed it. Plus, as the end you are rewarded with beautiful water falls. Again, check the weather for flash flooding. You can find this hike about 1/2 mild after mile marker 6 on the road to Hana. Look for small entrances into the bamboo on the right side of the road. You can enter any of them as they all lead to the same main train. Note: There are many trails through here made by wild boar. Follow the one that follows the river. It's the widest trail and stays fairly flat. We made the mistake of following a trail that led up hill for a bit and had to traverse the muddy trail back down with toddlers in tow.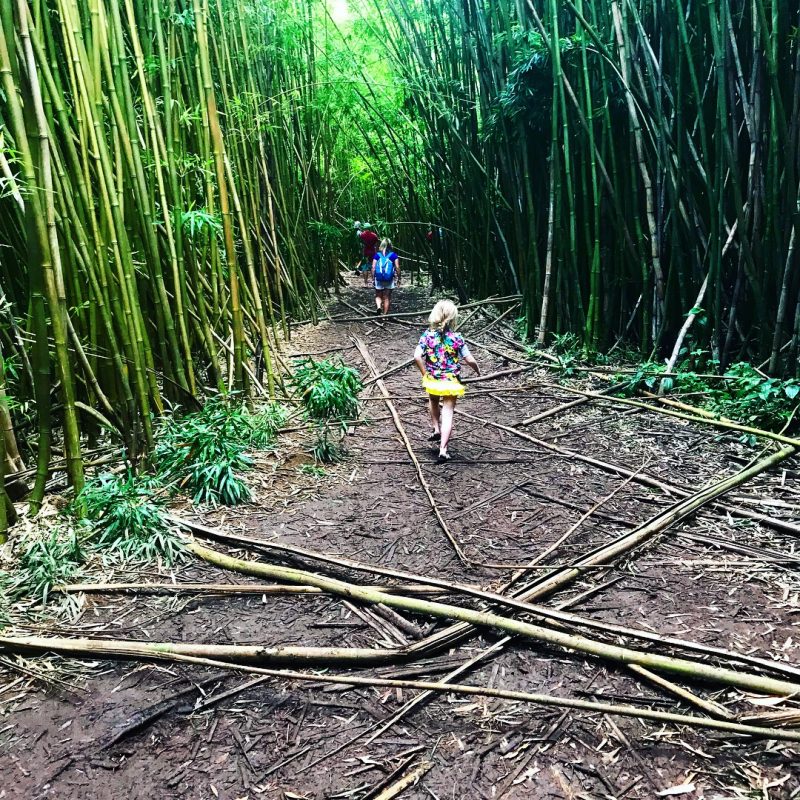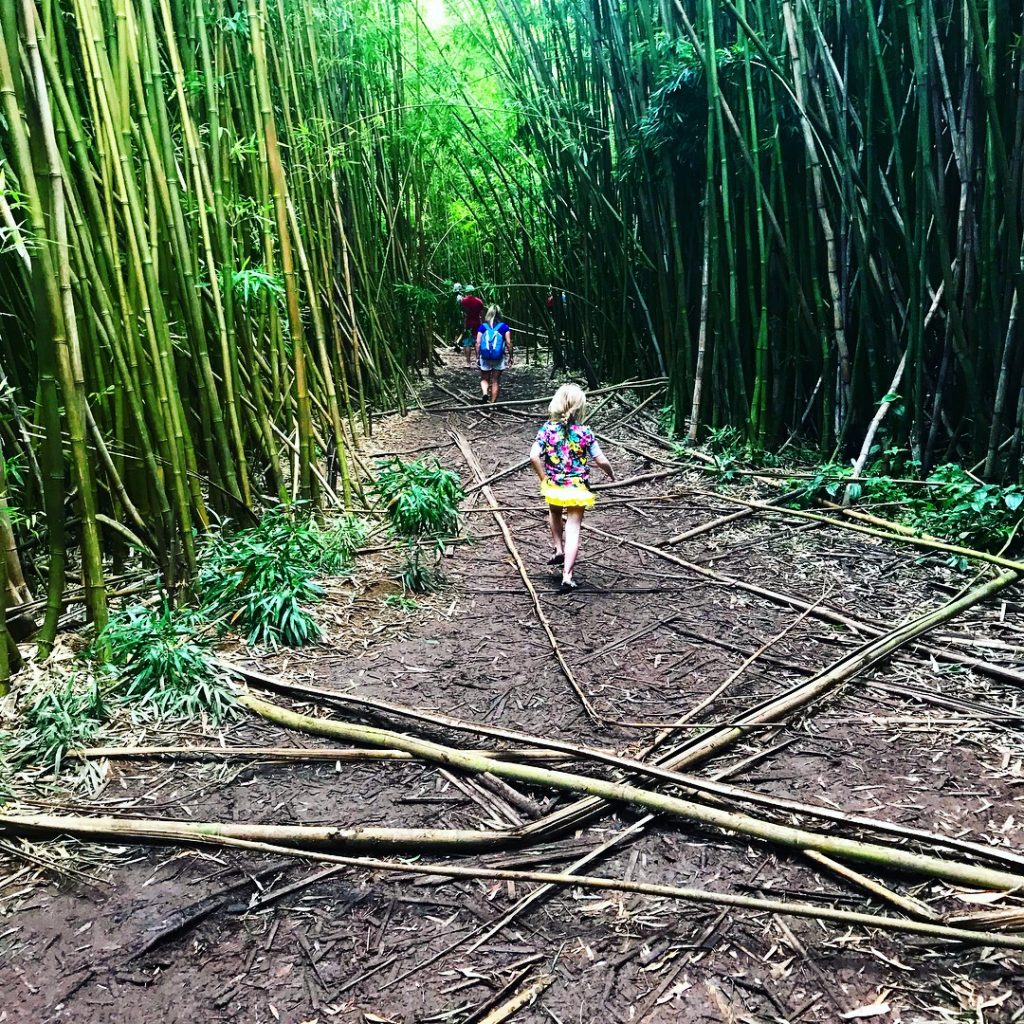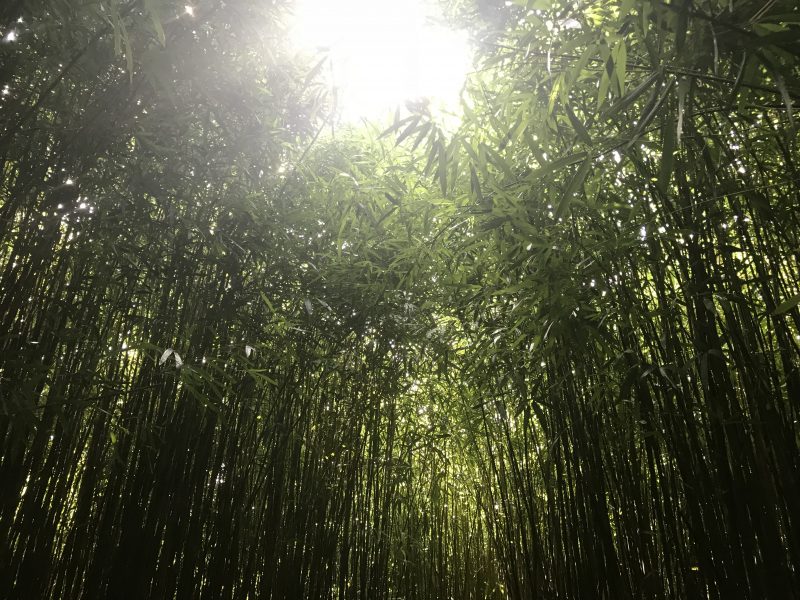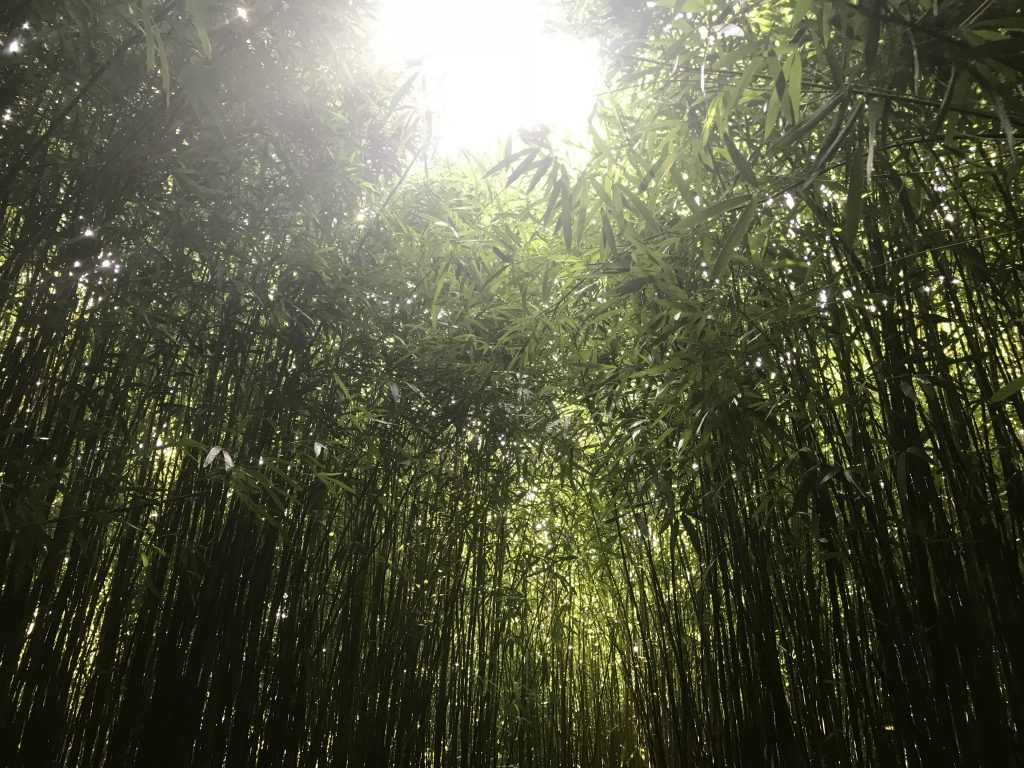 Other Activities
1. Honolua Jungle Hike: If the young kids are looking for a jungle hike, as our's were, hiking into Honolua bay is a very lush and green hike. Again, wear bug spray.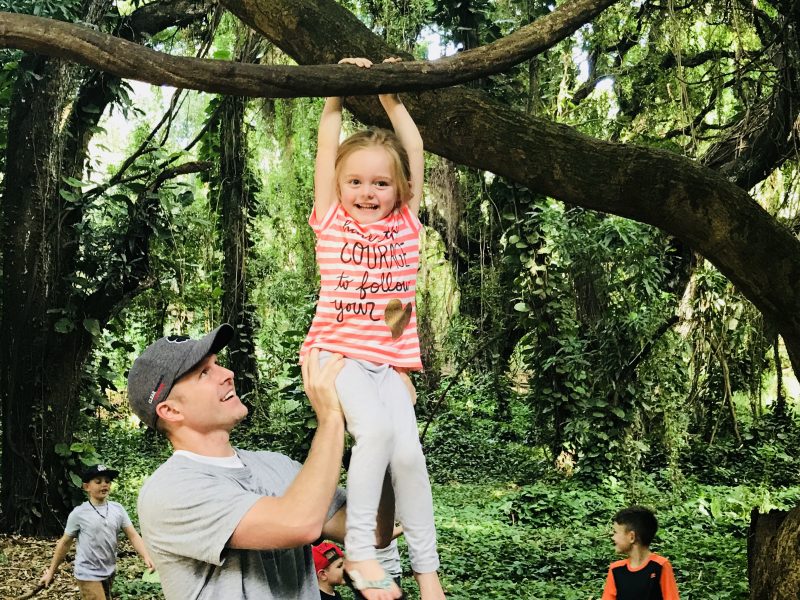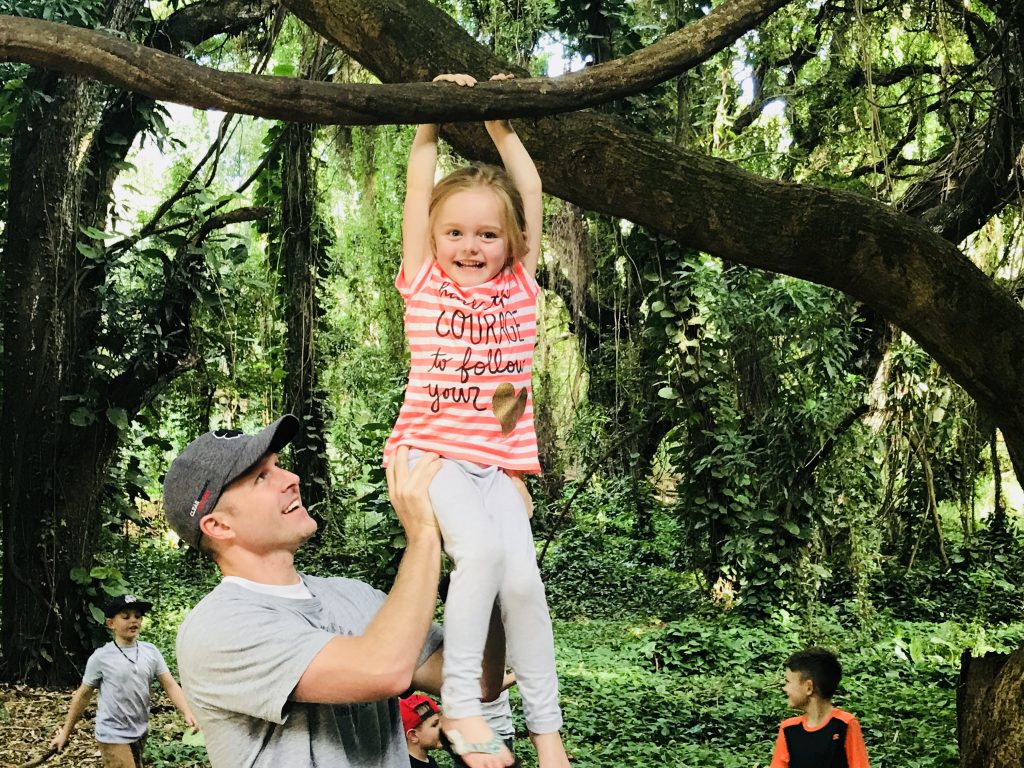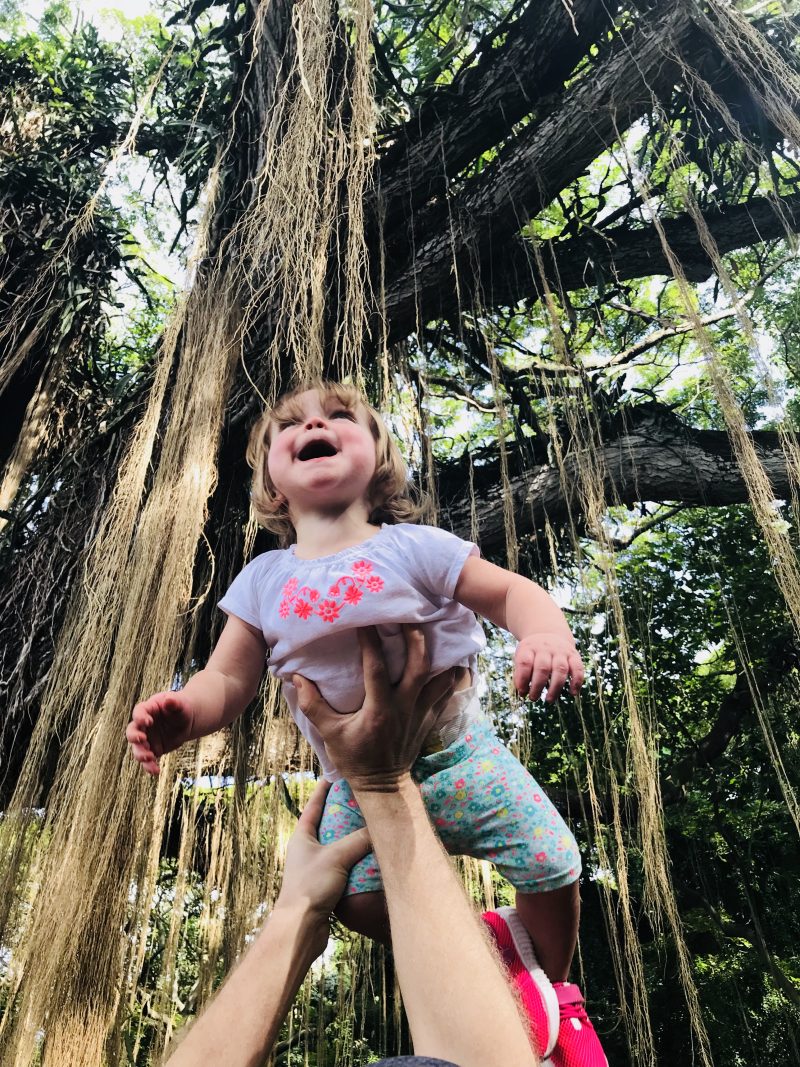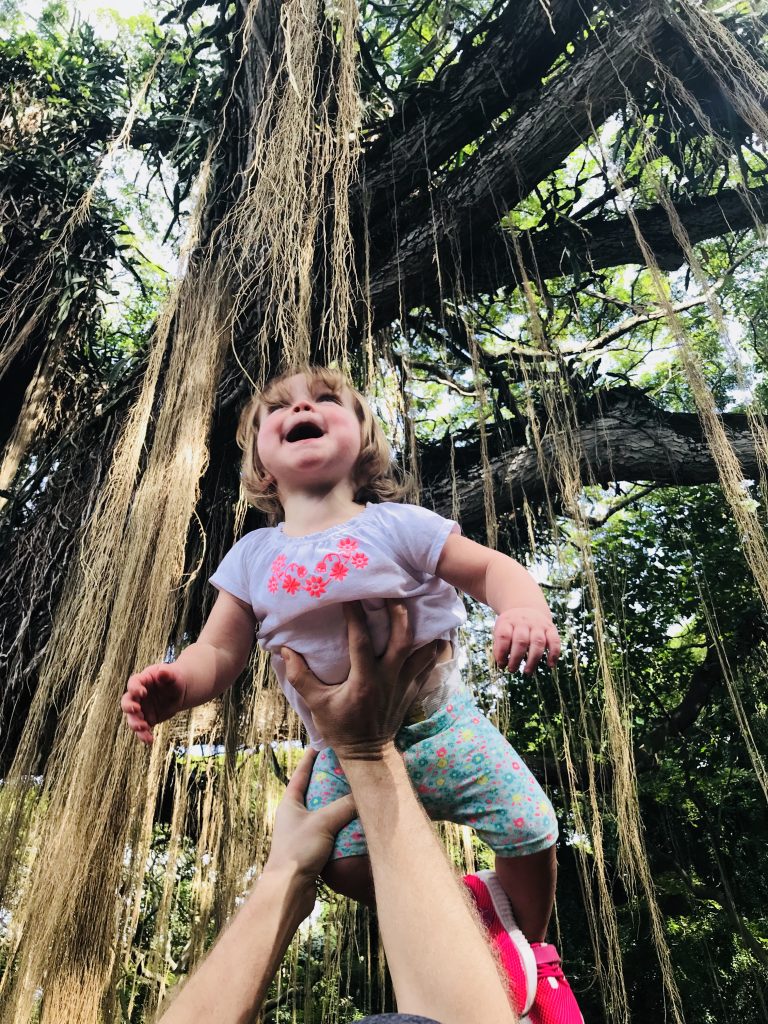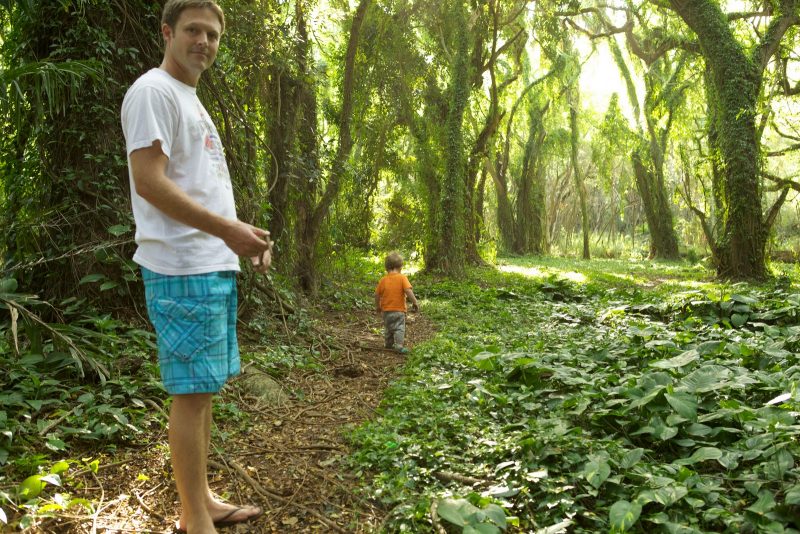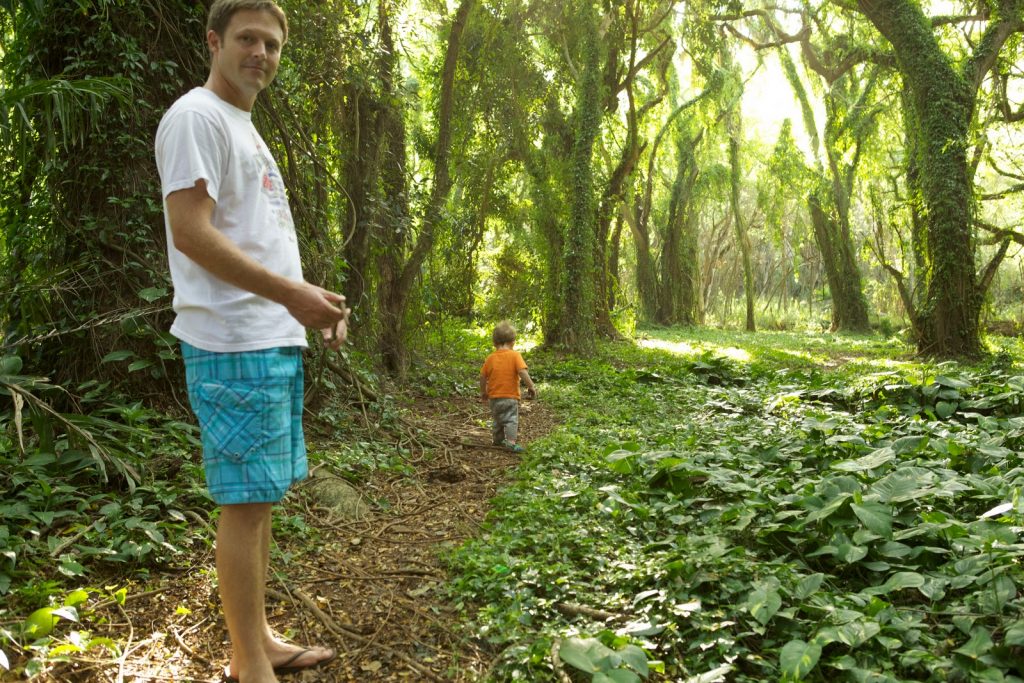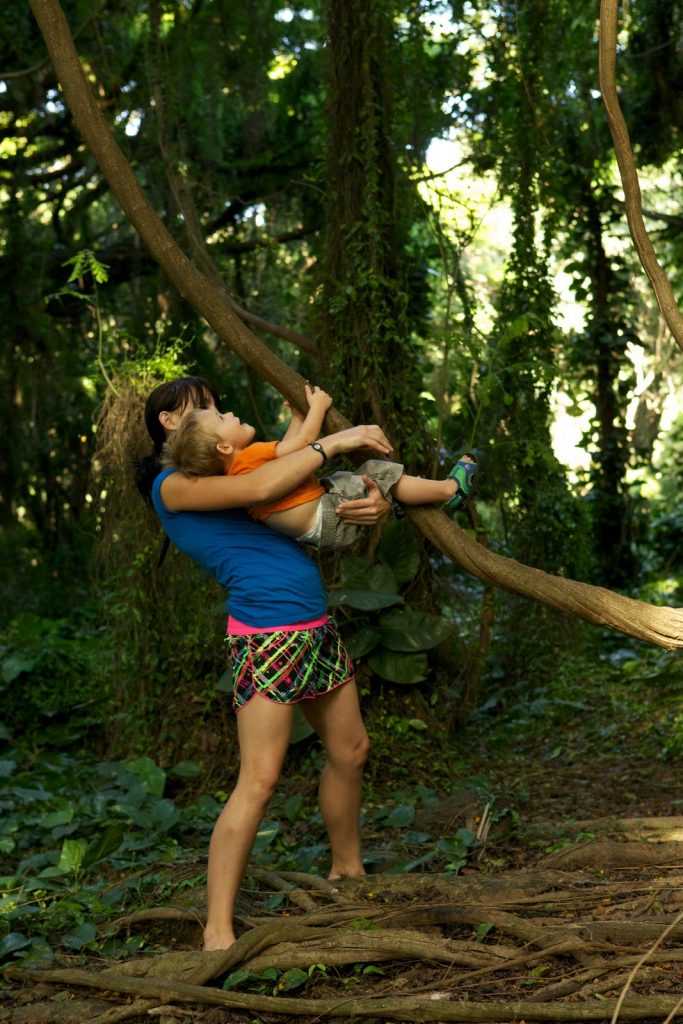 2. Hang out in Lahaina. The night life is fun, chill and you will hear music everywhere. You may even get offered some "Maui Wowi" aka – weed or herb. We have been offered this "Maui Wowi" at least once a day and yes, you can smell it everywhere on the Island. I'm convinced the entire Island smells like "Maui Wowi," and Garlic. Ha.
Lahaina is definitely my Favorite little town to hang out in. If you decide to go here, keep your eyes peeled for the "parrot guy" because he is a Lahaina staple. Plus, I have been seeing this man ever year for almost 20 years. He rides his bike up and down front street, usually wearing support hoes and no shirt.
UPDATE: Guys, I met him and his name is Keith! I can't even begin to tell you how stoked I am because now I don't have to call the "Parrot Guy," the "Parrot Guy." He's not Keith, my good buddy from Lahaina who just happens to ride his bike down front street and is famously known for this. Oh, and my the way, his parrot Rascal and I are tight now too! If you see Keith and Racal, make sure to say Aloha to him for me! He's the sweetest man ever!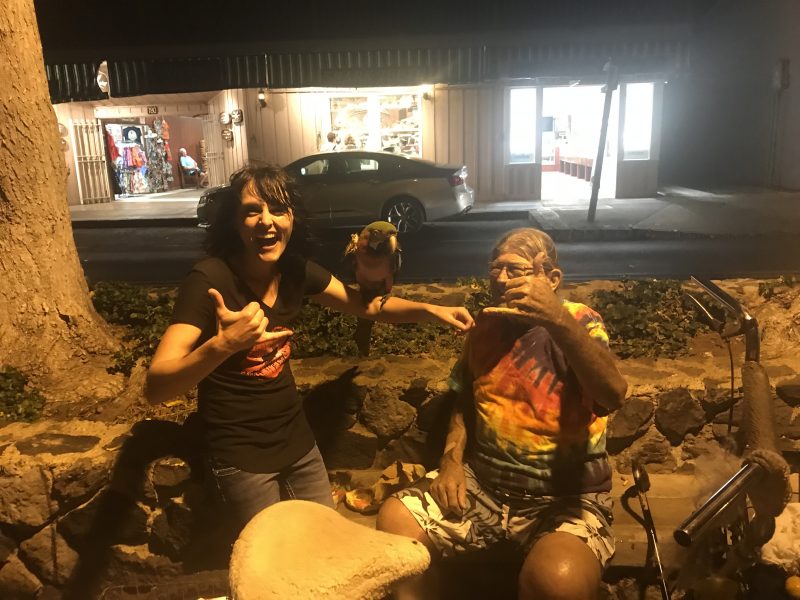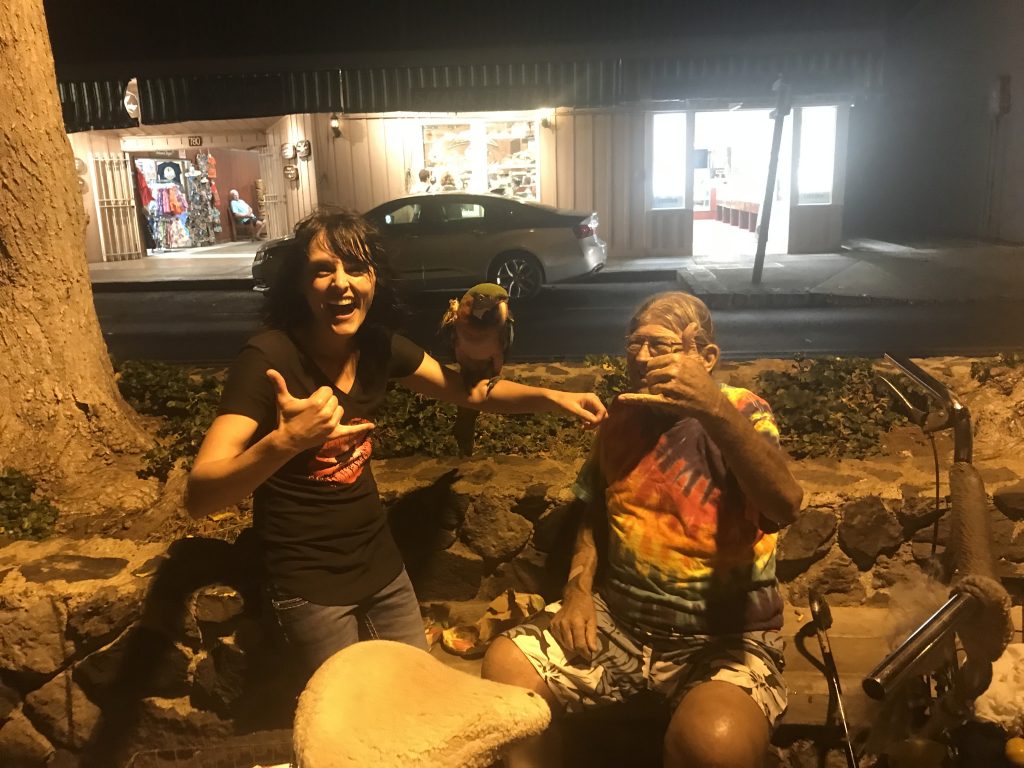 3. Maui Swap meet: Best place to shop. It's so fun! My husband hates this place but I freakin' love it!!!  you will find your best deals here. Every year I walk away with priceless, cheap spoils. If you're shopping for gifts, this is the best deal you will find. Search Maui Swap Meet for the location. They take place every saturday from 7am until 1pm near the airport.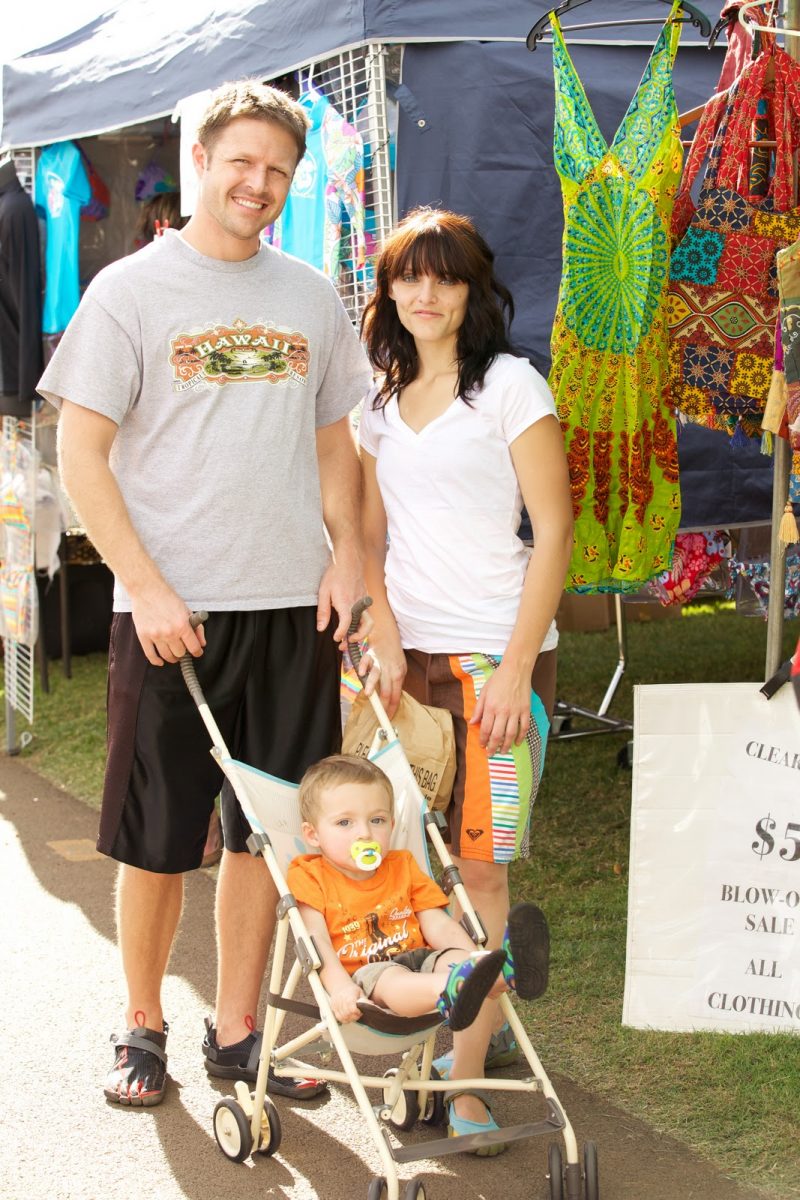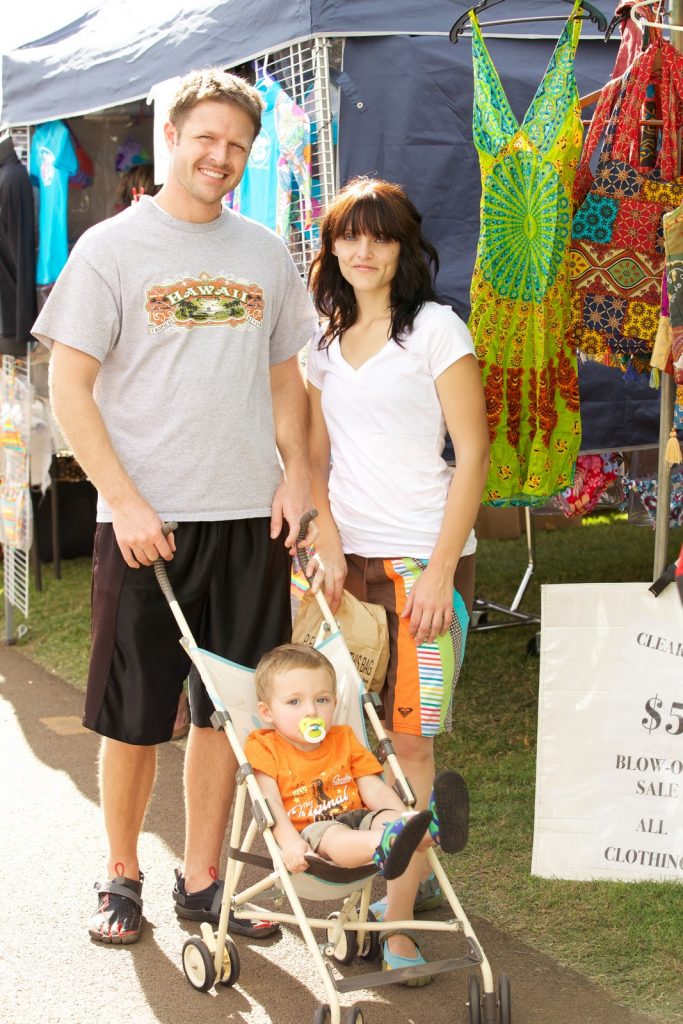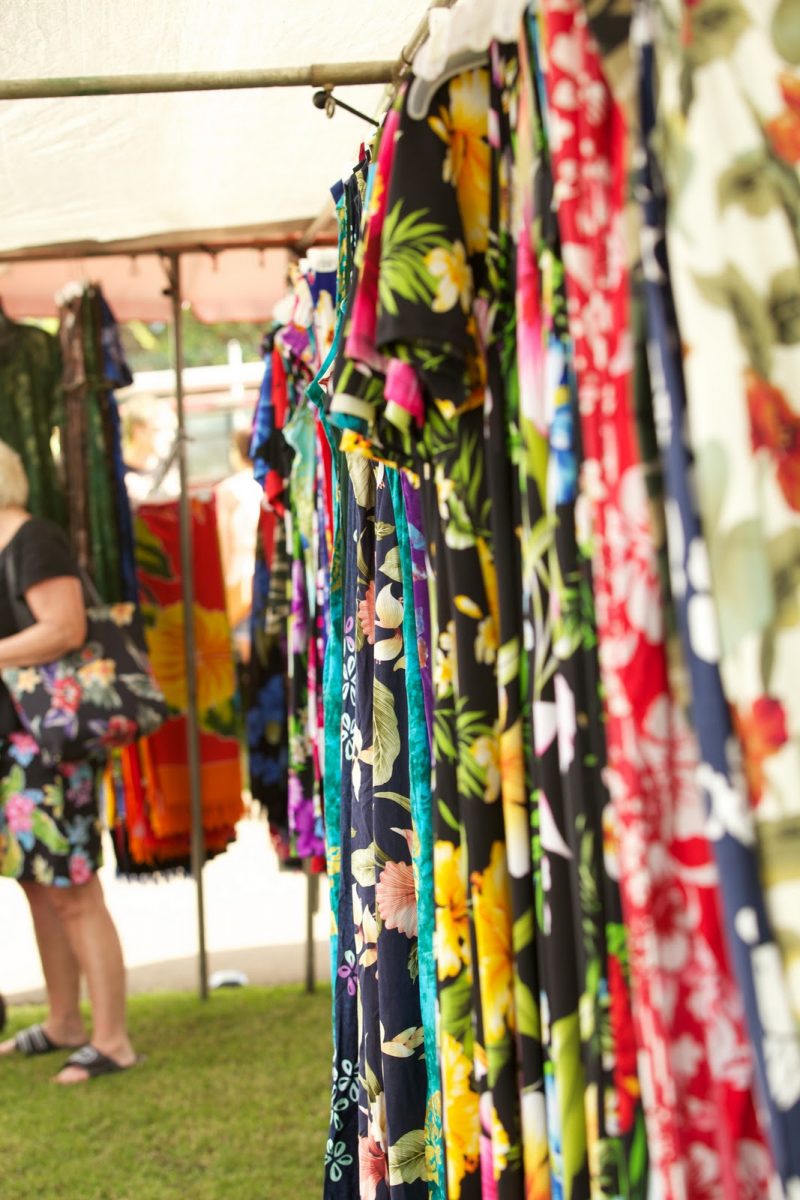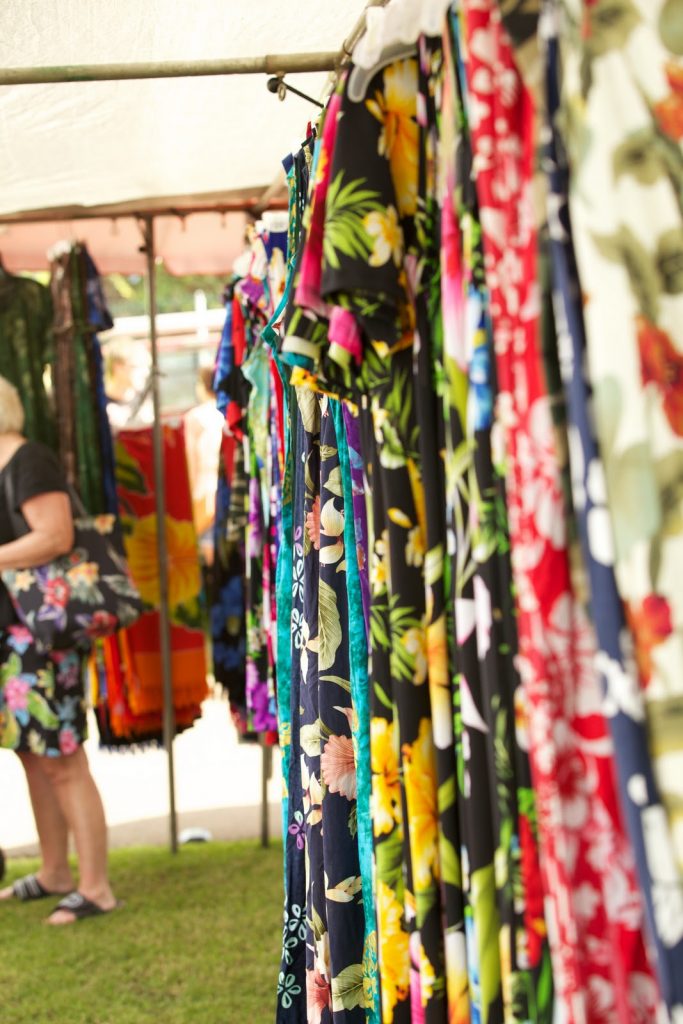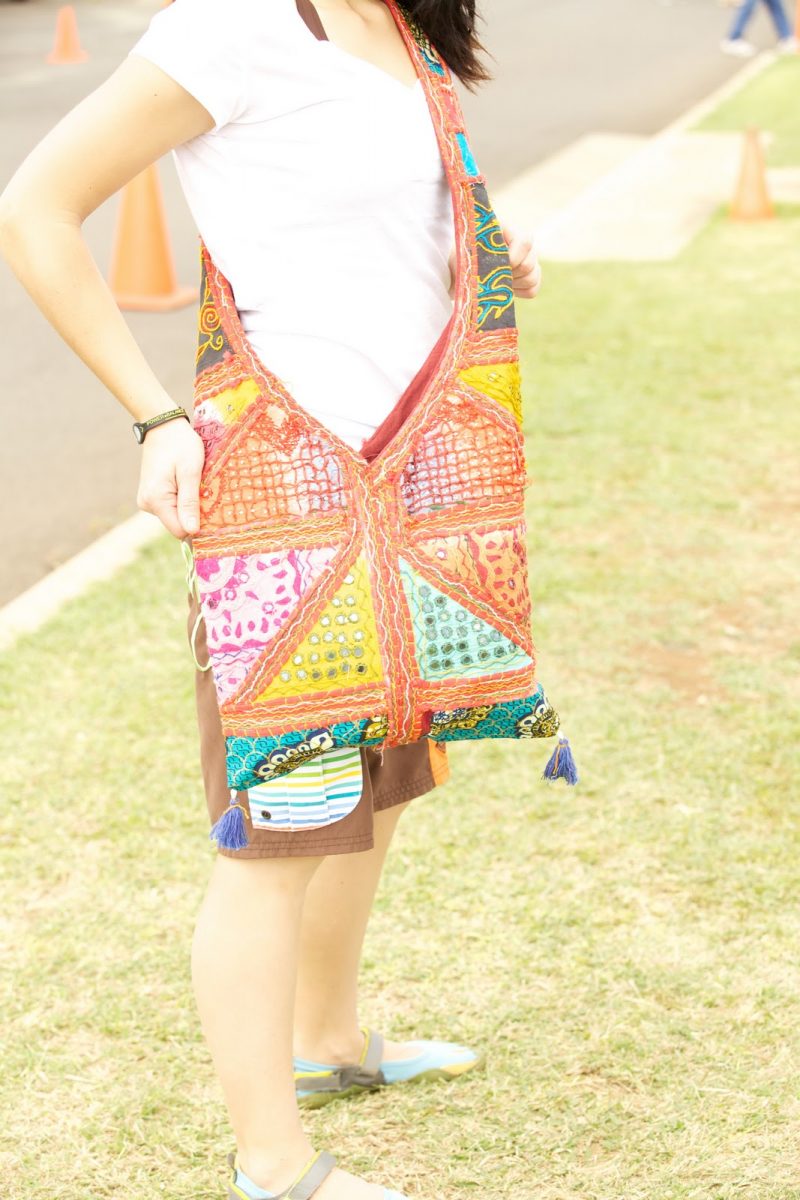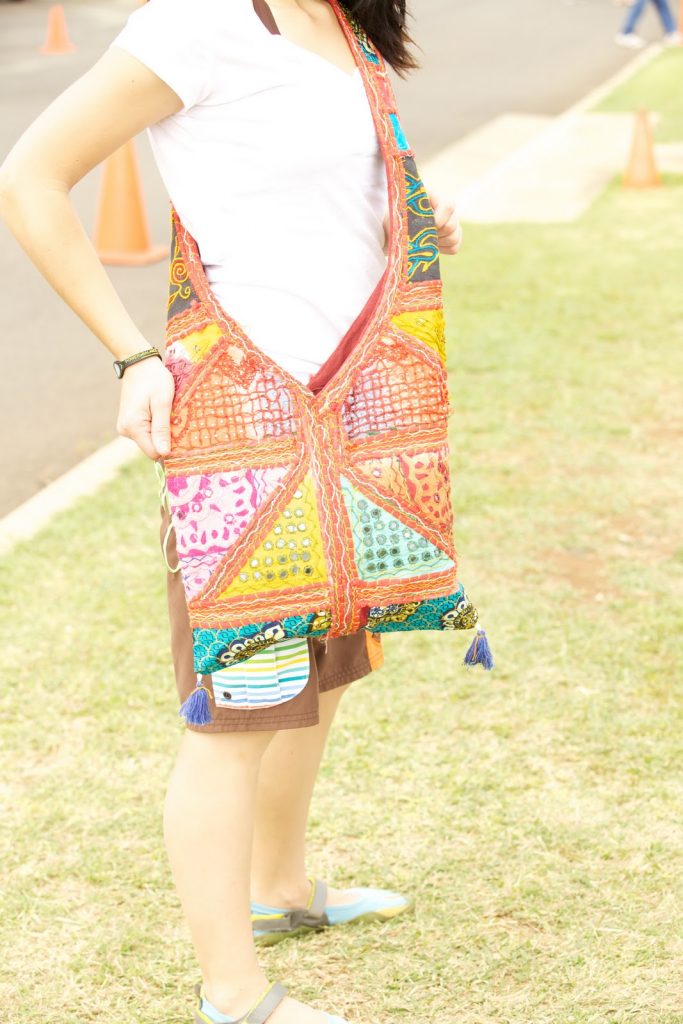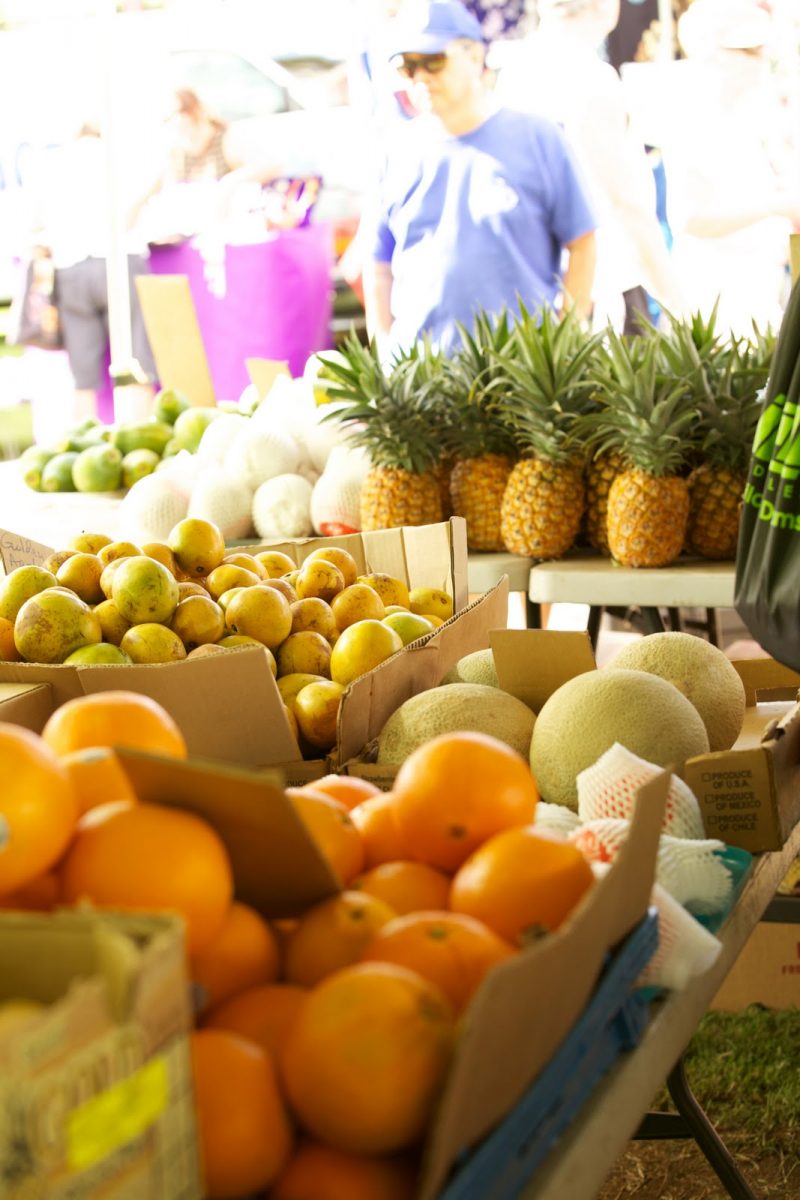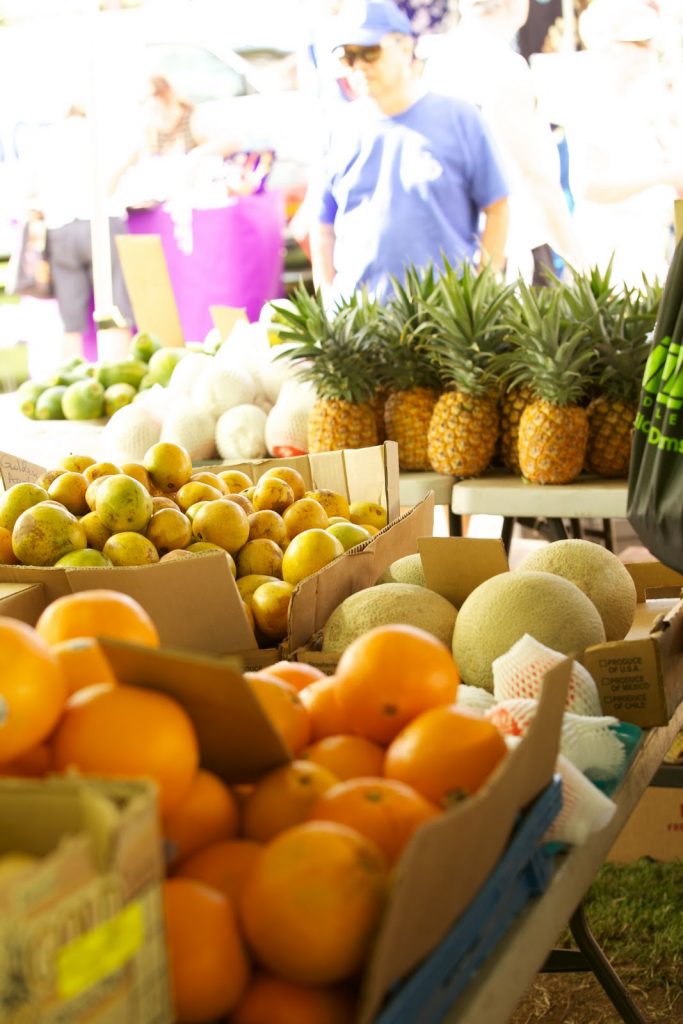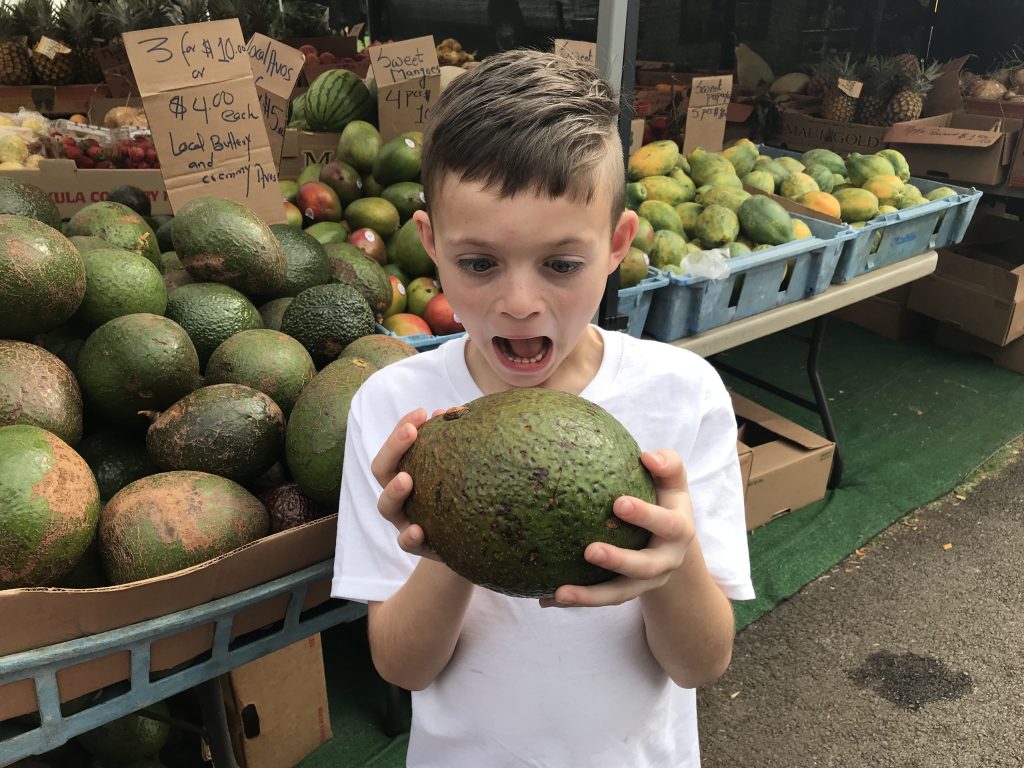 4. Olivine Pools – our new discovery. I do not recommend taking young kids here, as it can be dangerous. The olivine pools are these tide pools located on a fingertip like lava rock formation. They are deep enough to jump into in some places and are teaming with bright tropical fish. It is amazingly gorgeous and serene here. I HIGHLY RECOMMEND THIS ONE.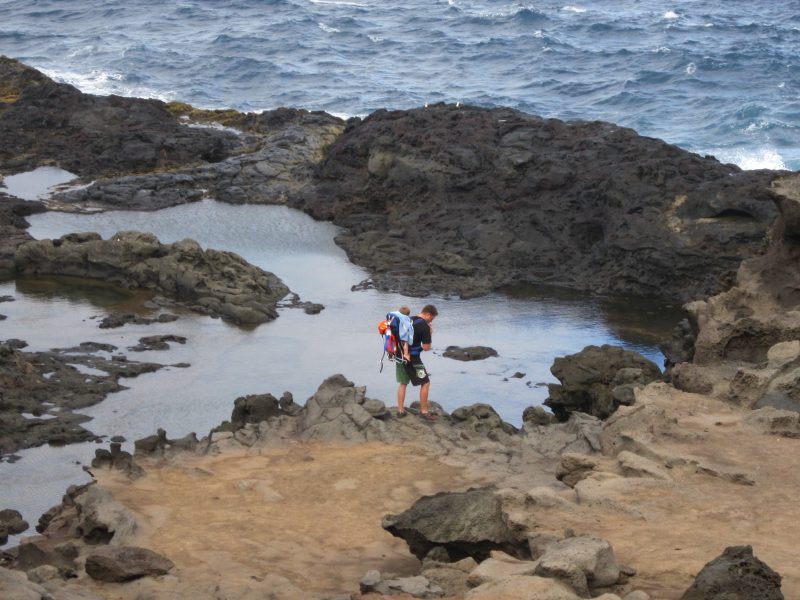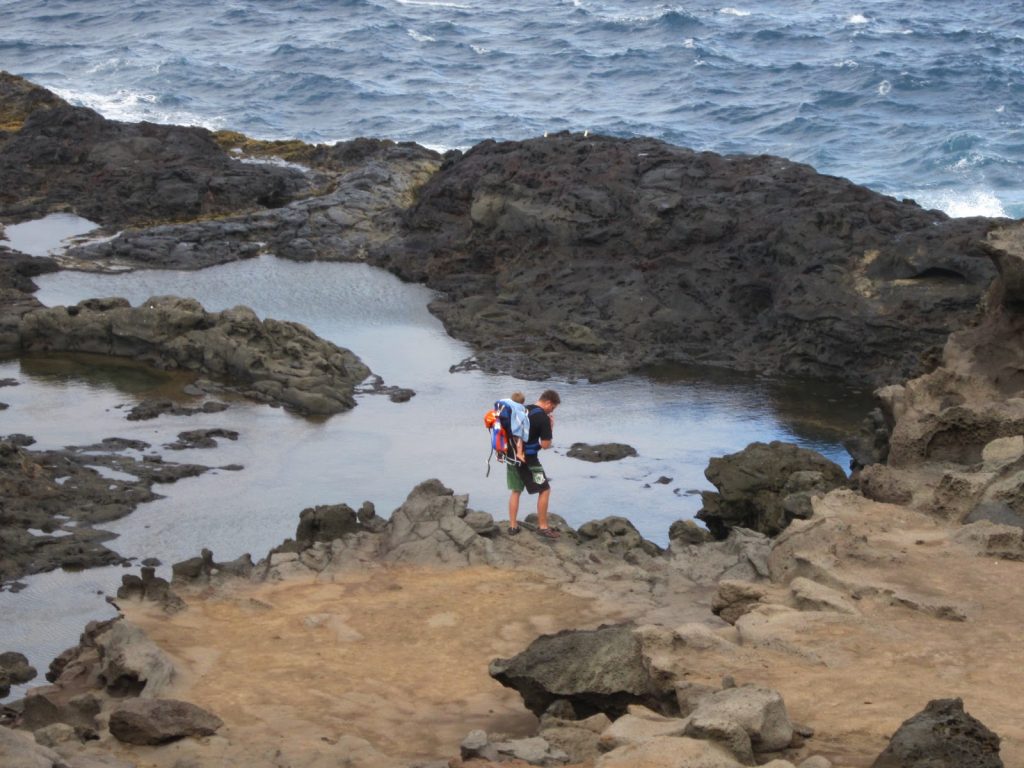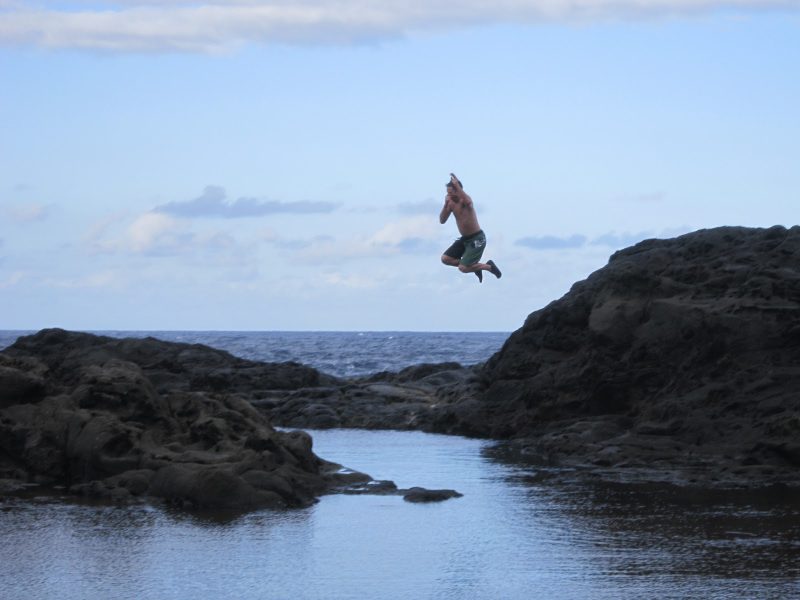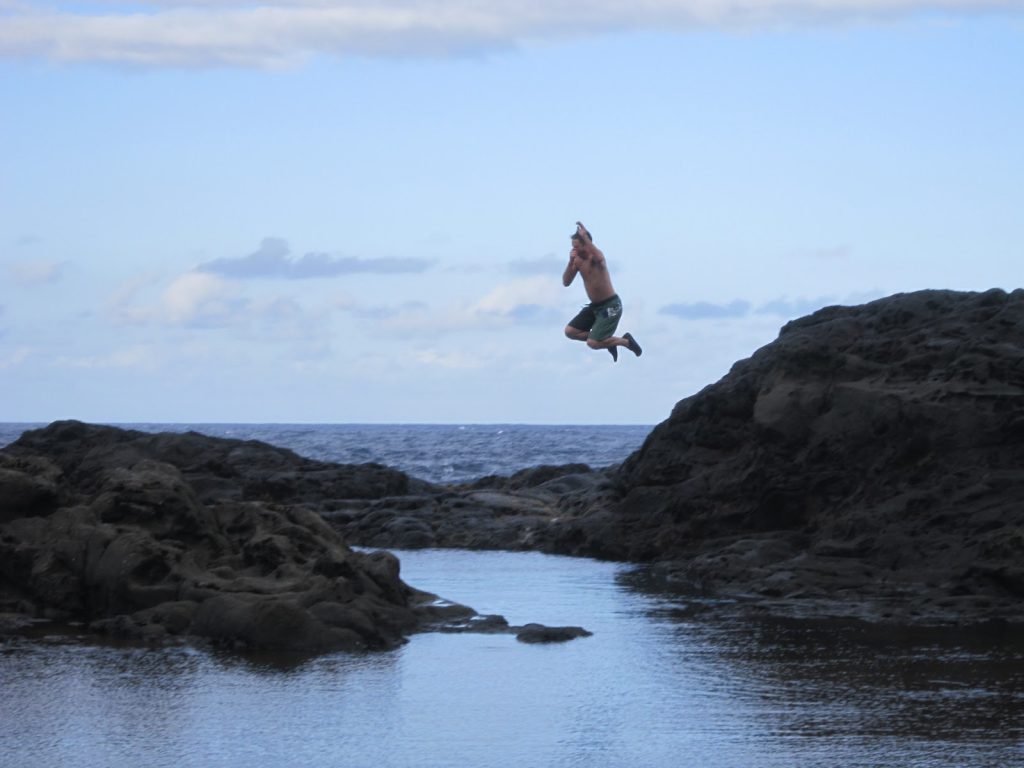 To find Olivine Pools you will need to drive a ways south of Kapalua. You will drive passed the Blow Hole, which is located by mile marker #38 on Highway 30. The hike down to the Olivine Pools is just passed the Bell Stone and a Dip sign on the road. Park on the left hand side and hike down. The pools are on the left. When you see the heart shaped pool below you, you will know you've found it. The hike is not clearly marked and there are many cliffs here, so be careful.
Also be cautious where you stand when down by the pools. Large waves can come out of nowhere and there have been a few deaths because of this. As long as your smart, you'll be just fine.
5. DT Flemming Beach Boogie Boarding : If the waves are good, you can't beat this place for Boogie Boarding. We even got fortunate enough to swim with dolphins here in the early morning. DT Flemming is just south of Napili.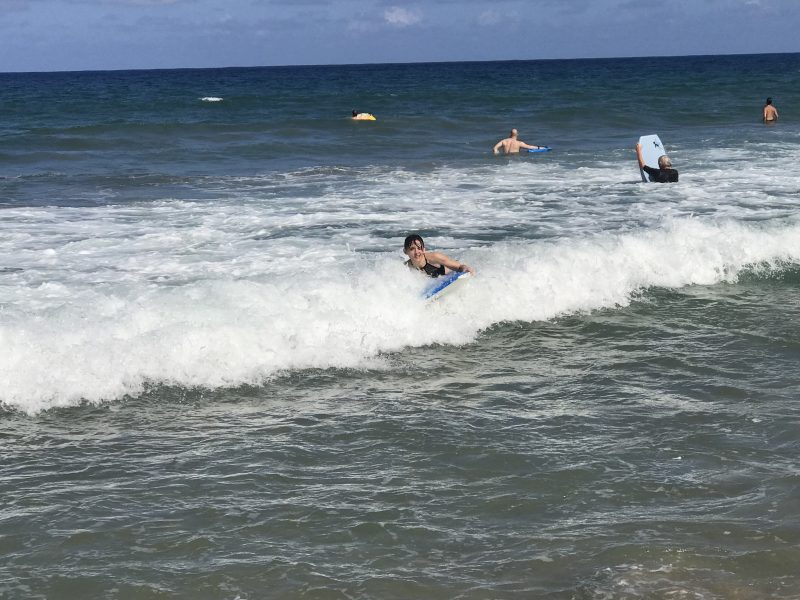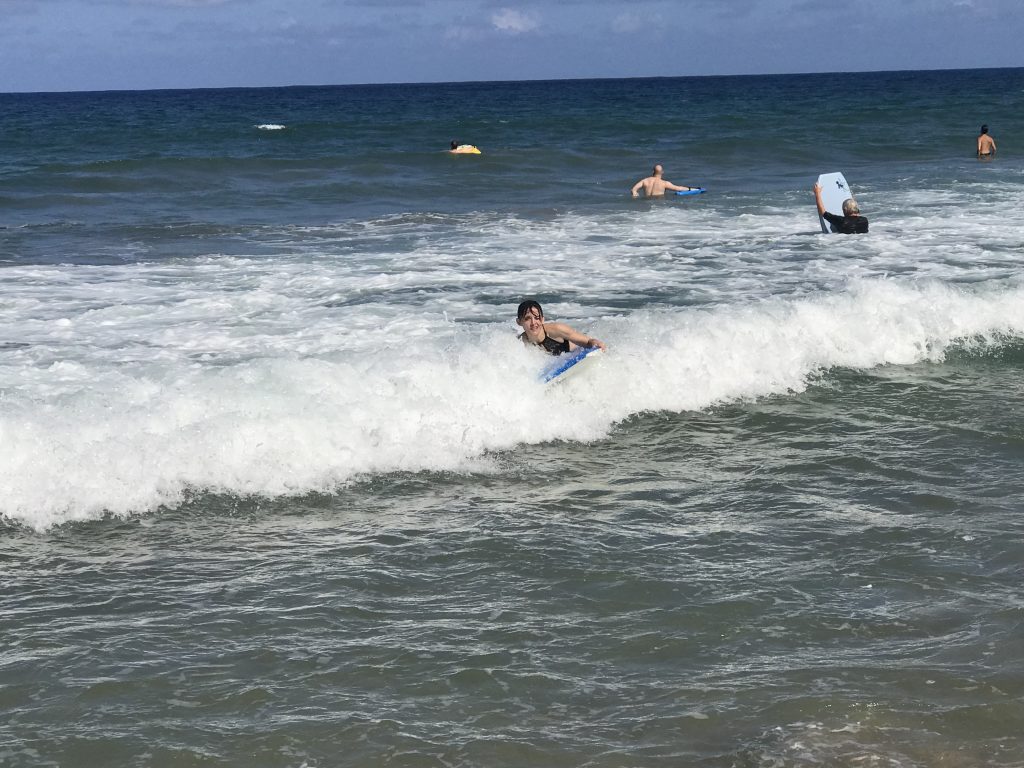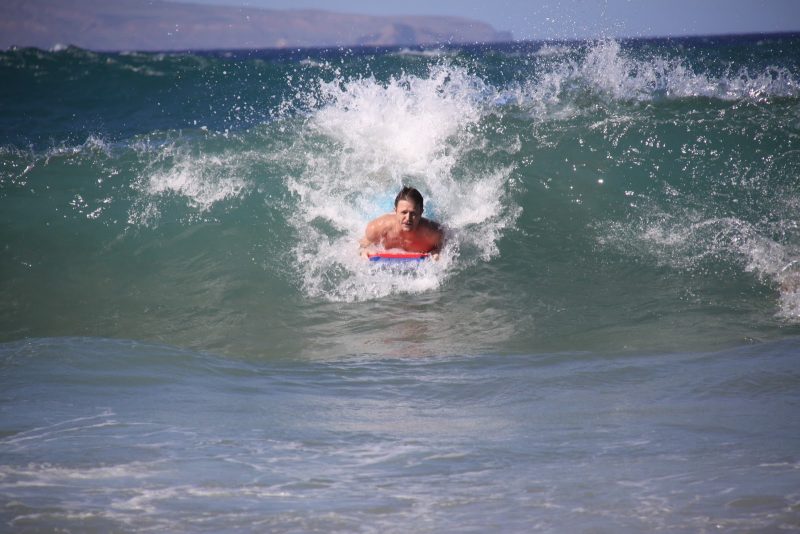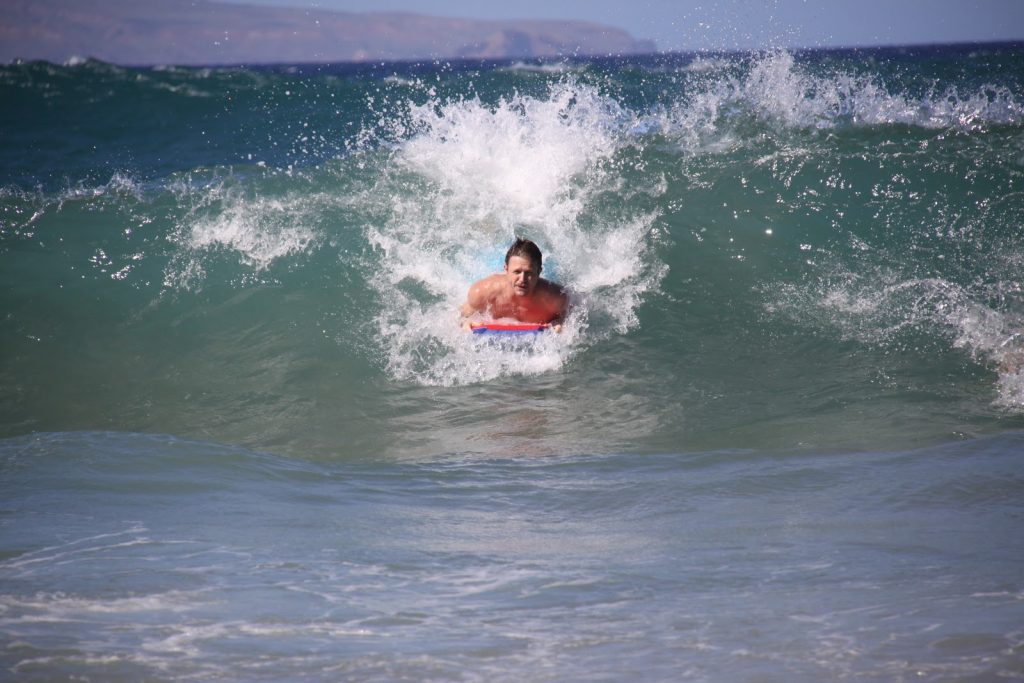 6. Rent a Paddle Board – You can rent a paddle board for around 30 to 40 dollars a day. They are fun to paddle around on and you can even try and catch some waves. A good place to practice your paddling skills in Baby Beach.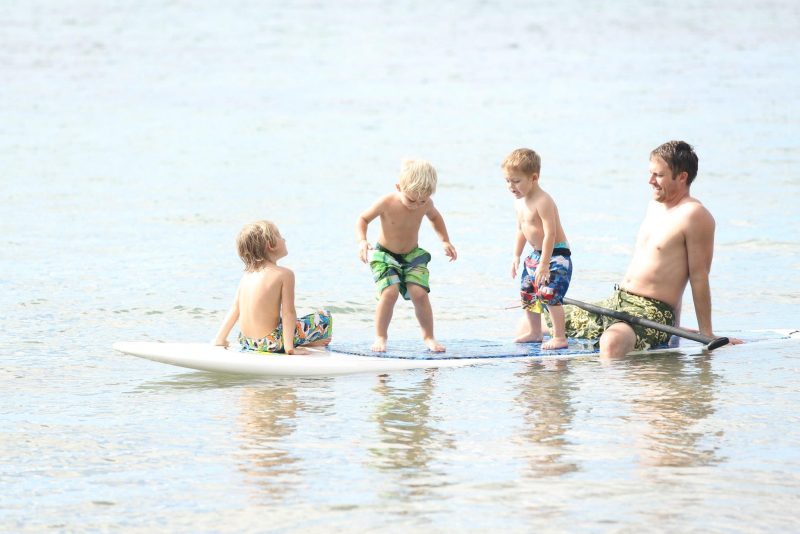 7. Hana Highway – if you don't get too carsick and you're brave enough to do the road to Hana, then do it. But leave early and plan to stop at as many stops as you can. And and, research the best stops before you go. Some are definitely better than others. We've done the road to Hana 4 times and I'm not sure if we will do it again. The drive is long, winding, and tiresome after awhile. But, some of the stops are worth it. Some of the stops are even better than the 7 sacred pools in my opinion.
A good place to research Hana stops in on Yelp. There are also books you can buy to help you in your quest.
8. Maui Blow Hole: Cool to see. The hike is a little steep and slippery, but not nearly as the Olivine pools hike but still, be careful and stay away from the ocean as many have been swept away and a few have died. Also, make sure to keep your kids well away from that large swells because it can be dangerous. You can get plenty close enough to the blow hole without being in any kind of danger.
9. Painted Eucalyptus forrest: Just passed the Bamboo Forrest Hike on the opposite side of the road is a grove of painted eucalyptus trees! Definitely worth stopping for a photo shoot. The trees look unreal, but I assure you that they grow this way!
10. The turtle beach: Okay, I'll admit that I have no idea what this is really called however, it's worth seeing. If you go to this beach tucked nicely behind the hotel pictured below (Just search the hotel in maps and have it lead you there) you might just be rewarded with a beach full of resting sea turtles. Tips: Go during low tide however, we went when the tide was medium and there were still 13 turtles on this little beach. Cool Huh!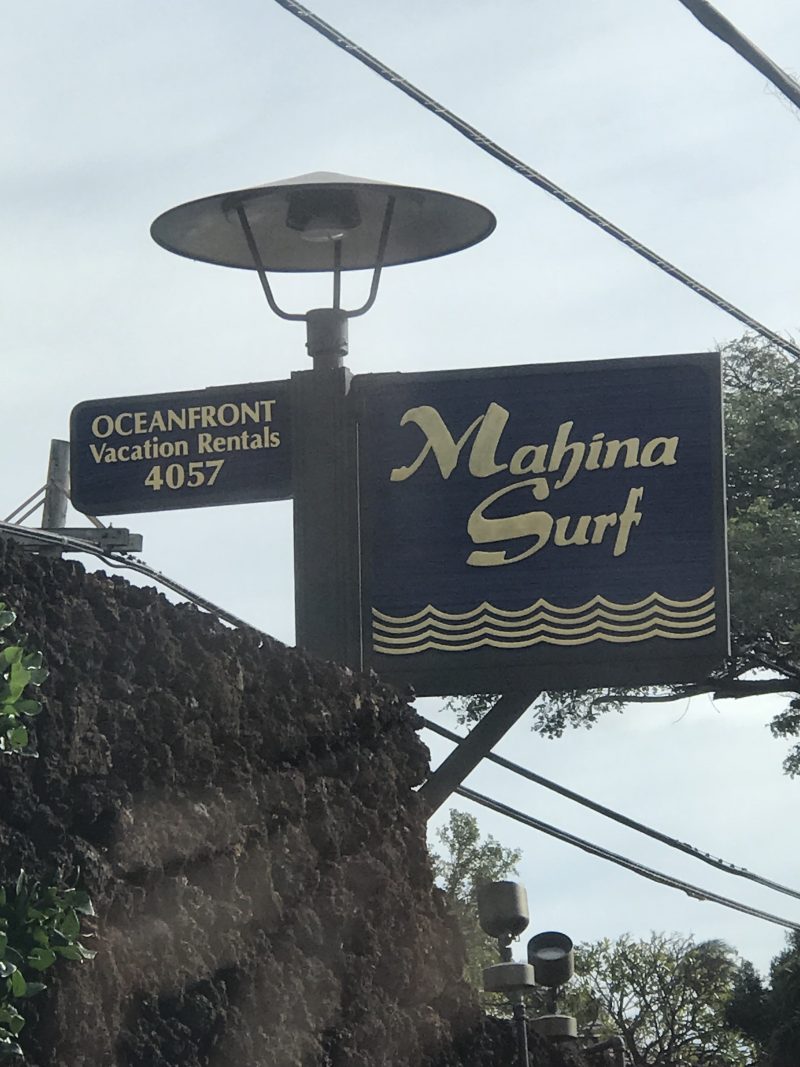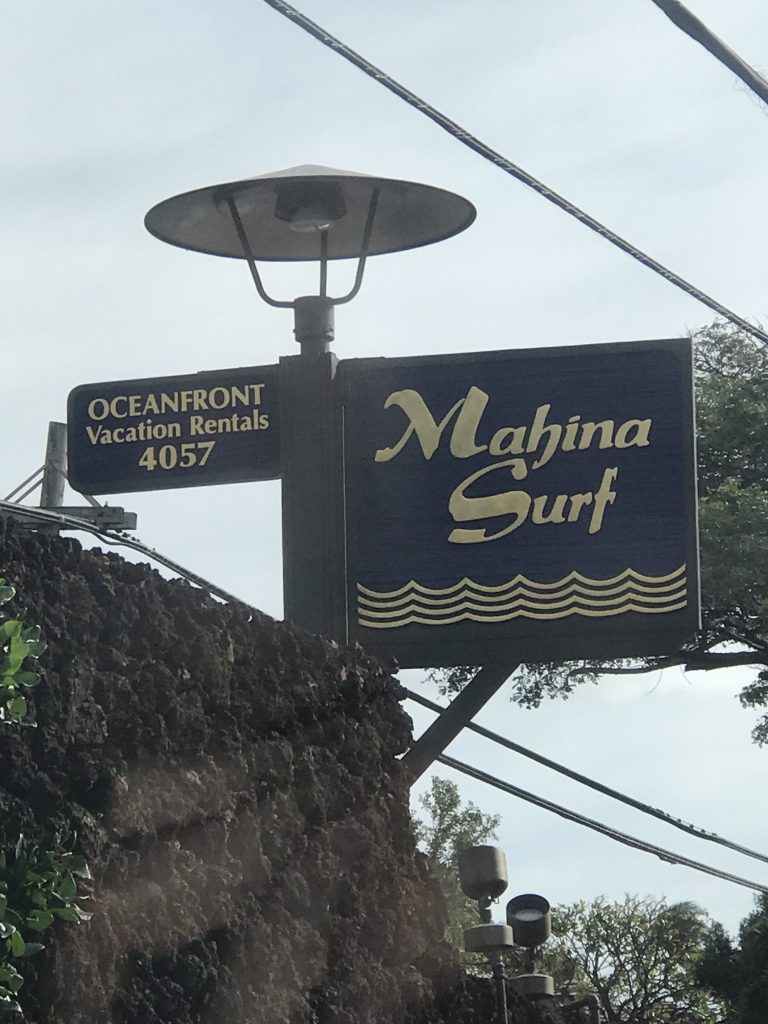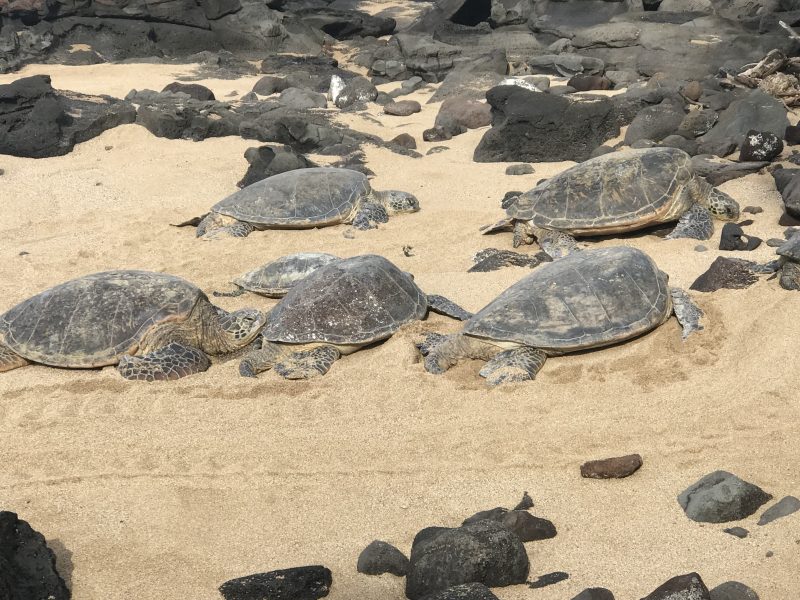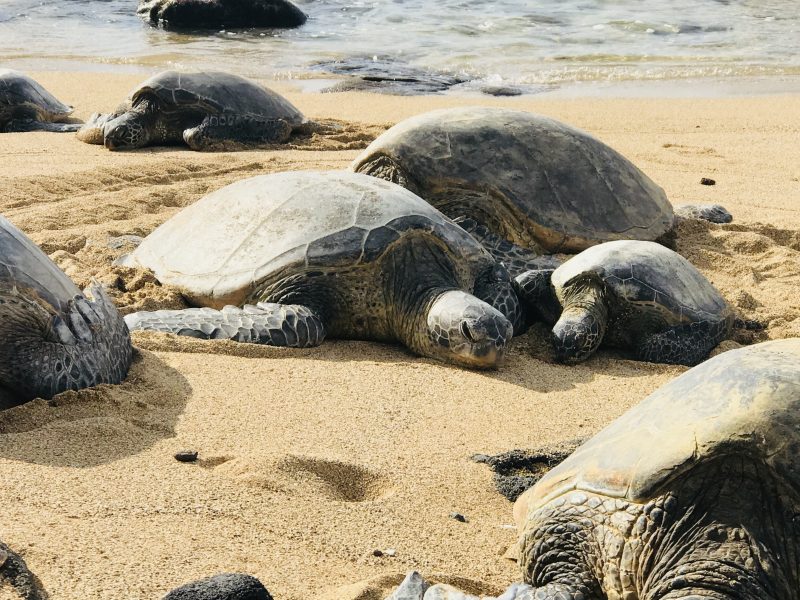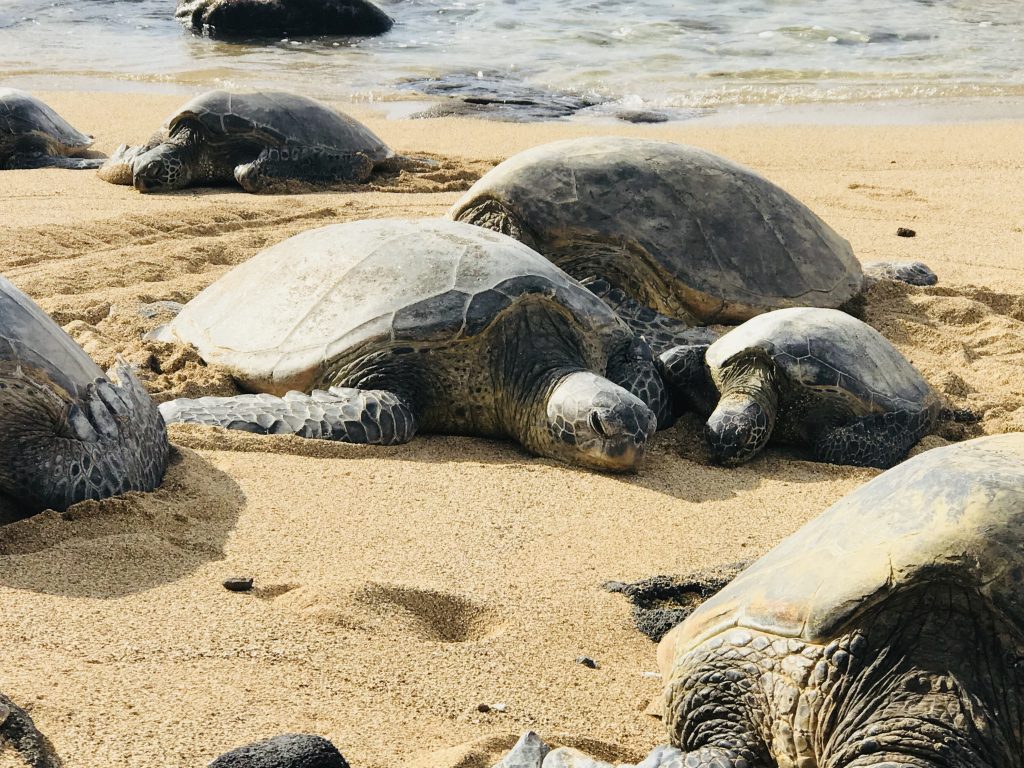 To find the beach, park in the hotels parking lot, then follow the path that goes behind some of the hotel buildings. You will pass a pool on your left hand side. Curve around toward the beach until you see steps. Follow the steps down a small ways and you should see the small alcove. If the tide is too high, there will be no beach for the turtles. However, if it's low, you might just be in luck. Remember to keep your distance. It's against the law in Hawaii to get too close to the turtles, as they are protected.
OTHER TIPS:
Try the full faced snorkel masks: We bought some a year ago and it's made it possible for our young kids (3 and 6) to snorkel with us.)
Wear Sunscreen even when it's cloudy: My worst burn happened on an overcast day so always put it on. Trust me! You'll still get that Maui sun glow.
Go running down front street: if you love running, you'll love running down front street because it feels so Aloha! If you start at the cannery mall, run to the end of front street where the road curves and run back, it's about 4.25 miles!
Maui is pricey so stop at Costco if you are a member to get some supplies and try to stay in a place that has a kitchen and you'll save a ton.
There are many more things we've done  that I'm sure I will post later, but this is it for now. Until then, Aloha and enjoy your future trip to Maui!